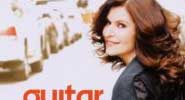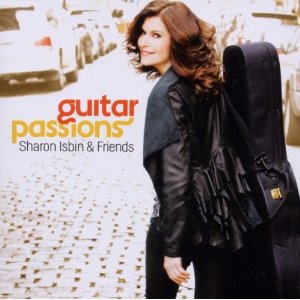 Isbin, one of America's most prolific classical guitarists, has incorporated folk and jazz on crossover collaborations such as Journey To The Amazon (with saxophonist Paul Winter and percussionist Thiago de Mello), 3 Guitars 3 (with Laurindo Almeida and Larry Coryell), and Journey To The New World (with Joan Baez and Mark O'Connor). So it's not that radical a comfort-zone stretch to find her in the company of Steve Vai, Stanley Jordan, Steve Morse, and Heart's Nancy Wilson. The success of the results vary.
The 55-year-old begins Passions with Gentil Montana's "Porro" (referring to a Columbian rhythm), double-tracking herself playing two complementary parts. Next, her plucked technique intertwines nicely with Jordan's two-handed tapping approach on a piece by Argentine composer Quique Sinesi. And as much as his choice of notes, Vai's fat, overdriven tone somehow makes total sense alongside Isbin's crisp, rhythmic gut-string.
Almeida's famous arrangement of the Adagio from Rodrigo's "Concierto de Aranjuez" (stated beautifully by Romero Lubambo) is the jumping off point for some aggressive but tasty electric improvising by Morse over an extended bossa nova coda. The same bossa-tag trick doesn't work as well on "Dreamboat Annie"; it would have been more interesting to have Wilson sing the familiar Heart hit over a bossa groove all the way through.
This review would be remiss if it didn't mention the CD's tray photo. The comely Isbin is pictured from above, lounging on a floor surrounded by guitars. Not an especially original idea, except for the guitars chosen. There's a Fender Coronado, a fake-bamboo Eko, a baby blue Hagstrom, a copy of a Fender Wildwood. Maybe Sharon figured a sunburst Paul or D'Angelico New Yorker would steal the show from her. If so, she figured wrong – on several levels.
---
This article originally appeared in VG's Jan. '12 issue. All copyrights are by the author and Vintage Guitar magazine. Unauthorized replication or use is strictly prohibited.
---