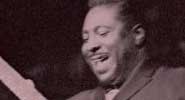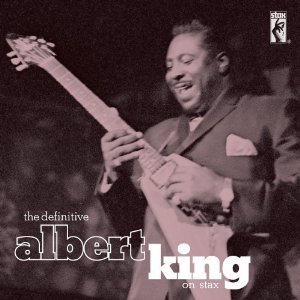 Two CDs of Albert King – 34 songs, approaching two hours of material from his Stax period – has to be good news. It's when companies label things as "best" or "essential" or "definitive" that problems start, and fans say "Wait a second."
But if you can ignore the fact that everything here does not merit definitive status, you can have a great ride, hitting the skip button maybe a half-dozen times.
Of course, for a definitive Albert compilation, all but a couple of the 11 songs from his '67 Stax debut, Born Under A Bad Sign, are must-haves. This collection includes only four (leaving out "Personal Manager," "The Hunter," and "As The Years Go Passing By"), yet contains five from 1974's marginal I Wanna Get Funky. Unfortunately, this was dictated by licensing restrictions. Bad Sign isn't owned by Stax (which Concord acquired); it's the one Albert title controlled by Atlantic.
In his liner notes, Bill Dahl says of the late '60s, "No single blues guitarist made a more stunning impact during that tumultuous time frame than Albert King." Albert exerted more guitar influence than the other Kings (B.B. and Freddie) or, for that matter, Otis Rush, Albert Collins, et al. He also crossed over to the hippieballroom crowd more comfortably.
Albert could fit into just about any style, and at some point, Stax's m.o. was to put him in different environments so they wouldn't be making blues album after blues album. The result was Lovejoy (with the Muscle Shoals gang replacing Booker T. & The MG's as his studio band), an Elvis-themed album, and the Jammed Together collaboration with Steve Cropper and Pops Staples.
"Water" and "Tupelo" from the latter break the continuity here, and "Heartbreak Hotel" or "Blue Suede Shoes" (to the riff of "Oh, Pretty Woman") is stronger than his rendition of "Hound Dog." The set's weakest cut is "Flat Tire," though the truncated "single" edits of "Blues Power" and "I'll Play The Blues For You" are inexcusable. That's 10 minutes of lost guitar playing, and blues fans typically listen to albums (hello!), not singles.
Still, two CDs of Albert King…
This article originally appeared in VG's July '11 issue. All copyrights are by the author and Vintage Guitar magazine. Unauthorized replication or use is strictly prohibited.