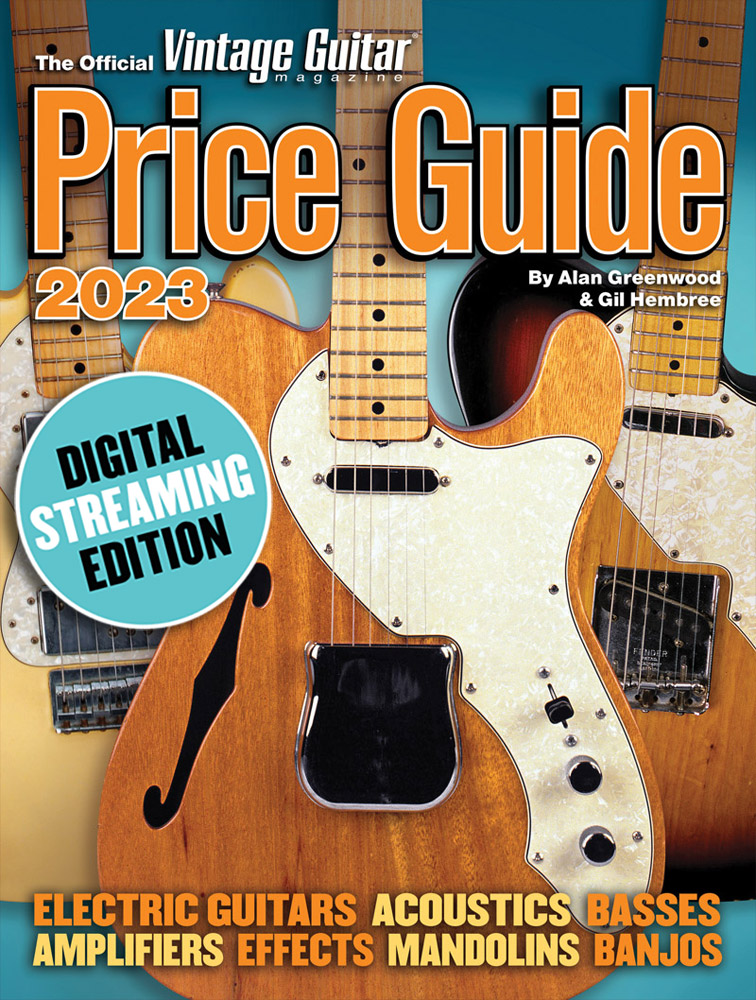 Your are Purchasing the limited time Digital Stream of The 2023 Vintage Guitar Price Guide.

The 2023 stream will discontinue 10/15/2024.
View your digital streaming edition of the 2023 VG Price Guide through a web browser on your computer or smart device.
Full Color throughout. 2023 edition includes: Electric Guitars, Acoustics, Basses, Amplifiers, Effects, Mandolins, and Banjos.
After purchasing, please follow the instructions below.
https://checkout.subscriptiongenius.com/vintageguitar.com/?promoCode=PG2023N22
Use the e-mail and password you just created  to access the 2023 Digital Stream through a web browser across all your devices at:
We suggest bookmarking your digital streaming edition for easy access. Please contact doug@vintageguitar.com if you encounter any problems.
---