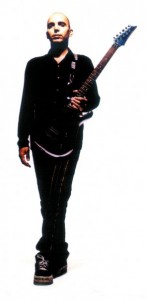 Joe Satriani announces the March 1st limited theatre release of the live-concert film, Satchurated: Live in Montreal.   Satchurated was filmed live at the Metropolis in Montreal, Canada during Satriani's "The Wormhole Tour." Ten different cameras worked to record the  December 12, 2010 concert, capturing Satriani's musical best in both 2D and 3D HD formats.  The soundtrack from Satchurated was produced by Satriani and Mike Fraser and will be released on April 10, 2012 through Epic Records.
Satriani will be talking more about the film when he makes an appearance this Wednesday, February 29th on Rockline, a nationally syndicated radio broadcast, and The Tonight Show with Jay Leno on Thursday March 1stwhen Chickenfoot plays live on the show.
 For more, visit satchurated.com.