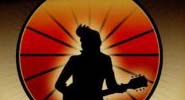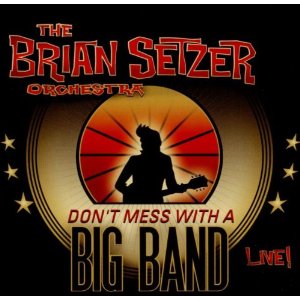 Brian Setzer has, more than once, found a musical niche that allows him to play great guitar, use his vocal talents to their fullest, and lets him make a good living. None of that is easy in today's music industry.
This new live record is the perfect way for Setzer to show off his sizable talents. A doubledisc set, it features him with his big-band group and in a trio. Recorded during his tour of Japan in 2009, it includes music that spans his career.
A few cuts remind us that, on guitar, Setzer is as good as it gets. "Good Rockin' Daddy" is a straight boogie where he moves through jazzy changes while mixing blues, rock, country, and everything in-between. "Honey Man" is based on "Flight of the Bumblebee," and he takes time to play solo, displaying mind-blowing chops. "Fishnet Stockings" has a rockabilly opening with altered chords that make it very jazzy – sort of Carl Perkins on steroids; by the time he's done soloing, he has covered the history of guitar, winding it up with the solo from "Rock Around the Clock."
Historically speaking, Setzer uses the live set to deliver Stray Cat classics like "Rock this Town," "Stray Cat Strut" (injected with a bit of "The Pink Panther Theme"), "Runaway Boys," and "Rumble In Brighton." His big band days are represented in numerous cuts, and some are hybrids of the styles, like the swinging "Dirty Boogie." Arrangements are clever and always seem to have a surprise element. Setzer's guitar cuts through the horns beautifully, and his underrated voice soars.
While the entire set highlights his talents, his cover of "Sleepwalk" is a tour de force, with a unique perspective on the melody, volume swells emulating pedal-steel licks, and his out-of-this world chops.
---
This article originally appeared in VG's Dec. '10 issue. All copyrights are by the author and Vintage Guitar magazine. Unauthorized replication or use is strictly prohibited.
---