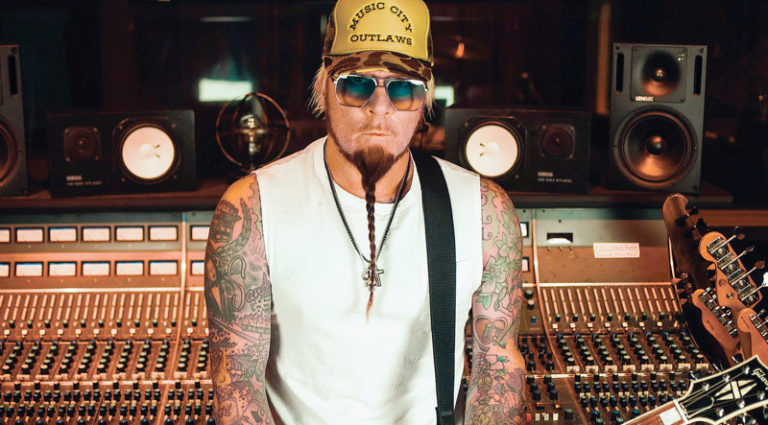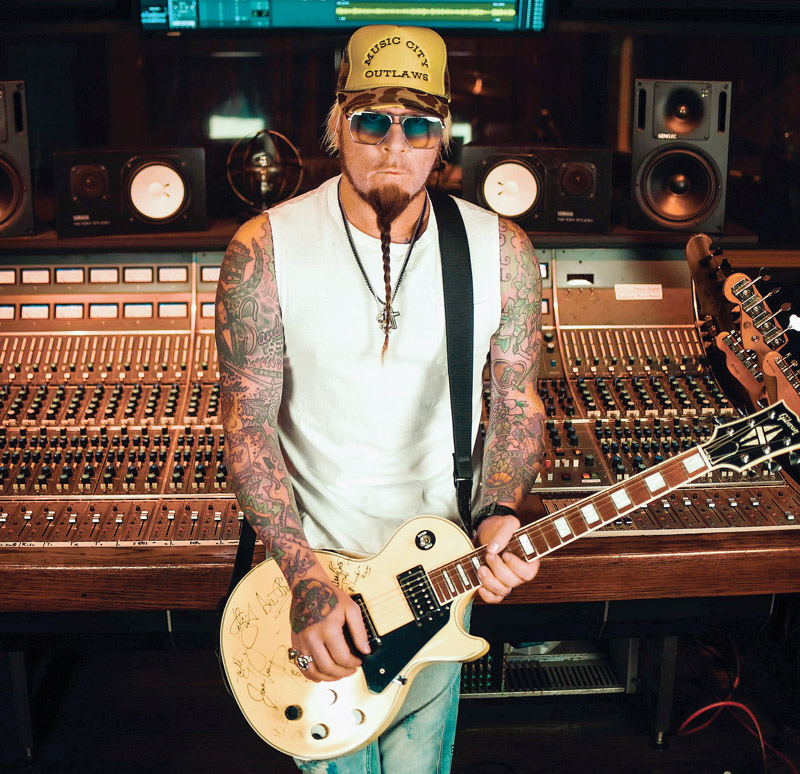 After the gloom of grunge, the late '90s saw a surge of energetic sounds, mixing hard rock, pop, and punk into an irresistible confection. Green Day, Weezer, and Blink-182 were in the vanguard, but comin' up fast was Lit. Hailing from Orange County, California, the band hit pay-dirt with the infectious singles "My Own Worst Enemy" and "Miserable." With a brand-new album, Tastes Like Gold, Lit is preparing to hit the road. VG caught up with guitarist Jeremy Popoff for the details.
After years of downcast grunge, Lit was a breath of fresh air.
We grew up on a lot of metal and classic rock; there has always been a lot of that in our tone. Songwriting-wise, we were really influenced by Elvis Costello, The Cars, and that kind of '70s and '80s pop stuff. We are definitely kids of the MTV generation.
You're a melodic player whose parts focus on the song, as in "Do It Again."
I've always been a fan of melodic guitar parts and catchy riffs. I prefer solos that you can sing along with, like those in "Don't Stop Believing" or "More Than A Feeling." My influences were Dave and Adrian from Iron Maiden, Glen and K.K. from Judas Priest, Tom and Barry from Boston, and Steve, Pete, and Phil from Def Leppard. George Lynch is also one of my favorite players.
"Life That I Got" is quintessential Lit – heavy, simple, and melodic.
That was one of maybe three songs my brother [Lit singer Ajay Popoff] and I wrote over Zoom during the lockdowns; we wrote it with Zach and Matt from American Authors. The mission was to write simple, catchy, good-time anthems that have nothing to do with politics or viruses. That was a fun one, though honestly, we hate Zoom writes!
How did you get that clean, lo-fi rhythm guitar part on "Yeah Yeah Yeah"?
We did a lot of stuff at Sienna Studios, in Nashville, which used to be the famous Quad studios. But we also recorded a lot at the house. That one was my Duesenberg Fullerton into a Kemper that Marti Fredriksen let me use. He has an encyclopedia of sounds in that amp.
In 2000, Lit contributed "Over My Head" to the animated movie, Titan A.E. How did that gig come up?
They asked us to write a song for the soundtrack, but we were so busy I first said "No," then I found out [songwriter] Glen Ballard was producing, and I didn't want to miss that opportunity. We were home for less than two days between tours, and I managed to write that in a couple hours while packing and getting ready to leave again for three months. We recorded it on the first three days off from the tour. In Boston, Steven Tyler stopped by and hung out – that's his high harmony on the chorus.
Which guitars, pedals, and amps did you use on the new album?
I haven't changed my setup much in 25 years; I have a 1979 or '80 Marshall JMP combo with Vintage 30s that is an absolute beast, and a Kemper on which I modeled a couple of my prized Marshall JMP and JCM 800 heads. My pedalboard has a Morley Bad Horsie wah, Boss SD-1 overdrive and a DD-3 delay, MXR Phase 90, and an original Digitech Whammy Pedal. For guitars, I have a Les Paul Custom signed by Iron Maiden; I use it a lot in the studio, but it doesn't go on the road. I also used my silver-sparkle Fender Custom Shop Tele and my white Duesenberg. My favorite pickup is the Seymour Duncan Trembucker.
Do you have any vintage guitars?
I have a couple of cool old Gibson acoustics, covered in road scars and stories. At this point, some of my main guitars were bought new, but I beat the hell out of them. I just want to play them and take them on the road. That's also why I don't have any unopened bottles of Pappy or vintage wine – cuz I'll drink that sh*t!
"Brother bands" are notorious for fighting: – The Kinks, Black Crowes, and the Everly Brothers come to mind. But you and Ajay somehow figured it out.
We're the only two kids in our family, and are only two years apart, so we were always close. And we've been in a band with [bassist] Kevin Baldes since high school, so we're all brothers, really. Sure, we fight, but we love what we do together more than we get on each other's nerves. 
---
This article originally appeared in VG's July 2022 issue. All copyrights are by the author and Vintage Guitar magazine. Unauthorized replication or use is strictly prohibited.
---
---