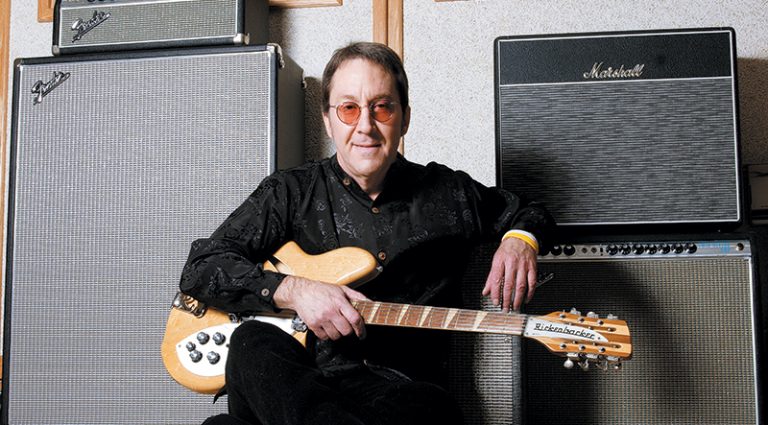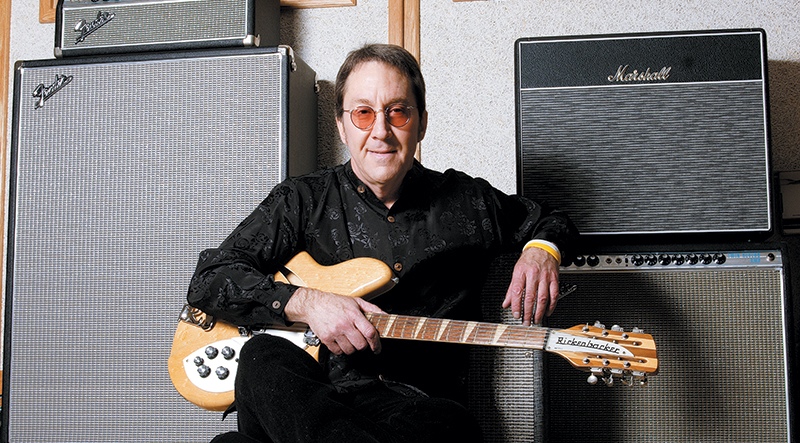 As the 1970s drew to a close, the Knack's "My Sharona" was one of the songs that heralded the beginning of the end of the disco era. A straightforward pop-rock tune, its infectious beat and mountainous hook all but guaranteed it would be a hit.
The single's success elevated the Knack's status and helped its first album (Get The Knack) sell 500,000 copies in its first 13 days of release on its way to selling a total of five million, making it one of the most successful debuts in history. And as with all things so readily exposed, labels were attached to the band, including "new wave" and "power pop." Some critics went so far as to accuse them of ripping off the early Beatles' sound and appearance. But Doug Fieger, who co-founded the band, sang lead vocals, and played guitar, has never thought the comparisons – or criticism – were valid.
The Knack quickly followed Get The Knack (released in 1979) with …But The Little Girls Understand (also '79) and the markedly mature Round Trip ('81). The years since have seen the band release a handful of albums, and they continue to play live.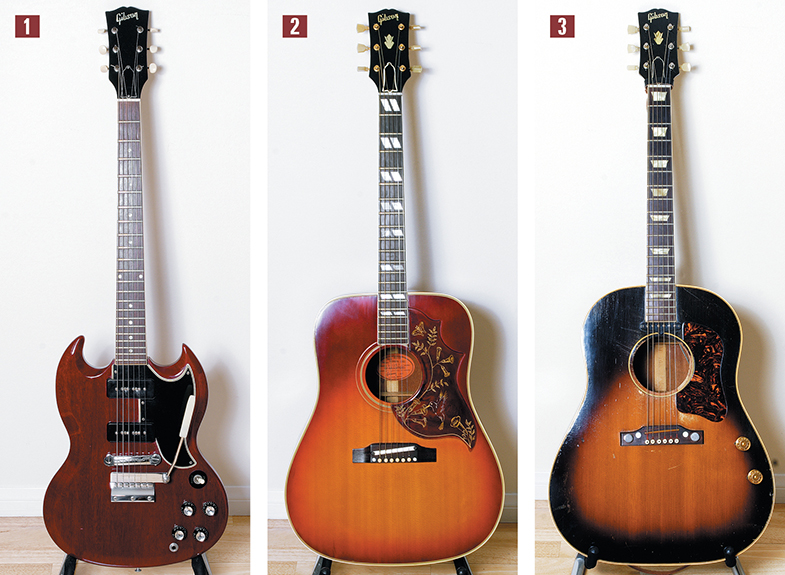 In 2004, doctors discovered a small cancerous tumor in one of Fieger's lungs. He was rightfully surprised; though he admits to having briefly lived the rock star lifestyle, at the time it had been nearly a quarter century since he'd taken any sort of drugs or consumed any alcohol. Plus, he'd been a longtime vegetarian and hadn't smoked a cigarette in more than 20 years. The tumors were removed surgically, but were not discovered in time before the cancer had begun to spread, and on August 3, 2006, Fieger underwent a craniotomy to remove two tumors in his brain. The procedure was successful, and in June, 2007, scans showed the cancer was in remission. Unfortunately, that doesn't always mean a patient is in the clear, and in October, he underwent a fourth procedure to remove brain tumors (the last three using a gammonite laser).

When discussing his tribulations, Fieger is a veritable poster boy for positive thinking, speaking with a vigor that belies his age, experience, status, and condition.
"I feel terrific," he says. "I've been doing a lot of shows with the Knack – we just got back from Rome, did a month in Australia, and we're about to go back to Italy and Spain, with a little stop in Houston in between! We just did a charity show for breast cancer research in California.
"And although I'm still being treated for lung cancer – and chemotherapy is pretty horrible – I live a full life. I'm not infirm in any way."
A knowledgeable guitar collector, Fieger's instruments reflect heavily his musical influences, and are outstanding not only for their personal history, but for their condition. And he still uses them in-studio and onstage.
You grew up in the Detroit area, but maybe more than being a fan of Motown, you were a pretty serious Beatlemaniac, weren't you?
(chuckles) Well, everybody was! But the first music I ever loved was by Hank Williams. He was the first singer I remember hearing, and people don't realize that around Detroit, there were a lot of Southerners – black and white – who came up to work in the auto factories. So we not only had what was called "race music" stations back then, we had great country stations. The first music I remember hearing was country, and Hank was my first hero – he was the first guy with a rock star attitude. Apart from the fact that drums weren't prominent in his music, it was proto-rock; marry it to R&B, and you have rock and roll.
Later, I loved Elvis, Buddy Holly, and Little Richard – the originals – plus the doo-wop groups and soul music when it started. My mom loved folk music – the Weavers, Pete Seeger, and Woody Guthrie. So I had a pretty wide palette to choose from.
Did you run out and get a guitar after the Beatles appeared on "The Ed Sullivan Show"?
It was around that time that I got my first guitar, and I still have it – a 1963 Gretsch Country Gentleman that I played in my first band, the Royal Jammers (laughs). The band was terrible, but the name was great! I was 11. I saw George Harrison play that guitar, and my dad bought me one just like it. A kid across the street, Bobby Boyle, had a band with a guy named John Coury, and they came over to see my guitar because not too many kids had Beatles guitars back then. It was exactly like Harrison's, and I think they only made it for a few months. It had two Filter'Trons, red felt on the mutes, and Grover Imperial [tuning keys].
John said I could join their band if I let him play the Country Gentleman and I switched to bass. So I conned my dad… again (chuckles). He wouldn't buy another instrument, but he rented a St. George bass for me. And it was a good bass to learn on because it was so difficult to play, and we played a lot of bass-heavy material like Yardbirds and Animals songs, as well as Beatles songs.
John became my mentor and best friend. Our band was called Spirit, well before the band from California, or at least we didn't know about them. We morphed into a band called Sky, but in between, John and I had a band that played only Beatles songs. By then, I'd gotten a Framus Star bass; it had a narrow neck, which is one of the reasons Bill Wyman played one. I was a short kid, and the Framus was good for me. I went to Norway with my grandmother in 1967, where I bought a '66 Höfner for $100; I still have it. But that became the bass I played in Sky until John got tired of hearing it. He wanted me to get a solidbody, so I bought a '67 Rickenbacker 4001 in FireGlo.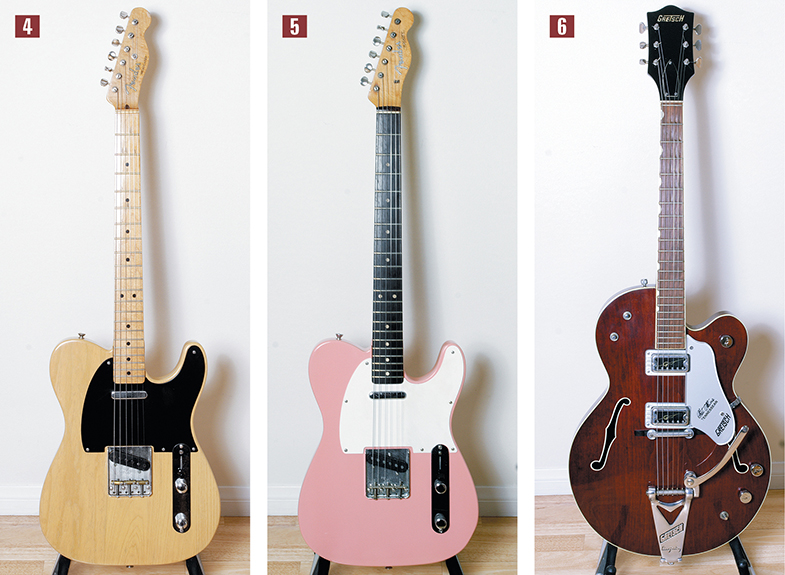 Was Sky around when the "Detroit sound" of the late '60s evolved, with MC5, Bob Seger, the Stooges, the Amboy Dukes, etc.?
We didn't sonically figure into that at all, but we opened shows for all of those bands. We probably did 50 dates with the MC5, but sounded nothing like them. I've known Wayne Kramer and Bob Seger since I was 14 years old. We also opened for major bands that came through – we opened for the Who three times, the Jeff Beck Group six times, Traffic three or four times, Joe Cocker and the Grease Band, Jethro Tull, Pentangle.
It was through Traffic that I got the address of Jimmy Miller, the producer for the Rolling Stones, Traffic, and Blind Faith. He was amazed that somebody had written him about their own band, and he told me he'd stop in Detroit and listen to us on his way to Los Angeles, if we'd set up a tour of Motown Studios for him. I believe this was in February of 1970. After the tour, he came over and we played for him in the basement. The next day, he signed us! So, five days after I graduated from high school – I still had braces on my teeth – he flew us to London and we recorded our first album with Gary Wright and Andy Johns as producers. Jimmy was executive producer, and produced two tracks. He was doing the Stones' Sticky Fingers in the "big" studio next door; we were in the little studio. I got to hear "Can't You Hear Me Knocking" before it had lyrics.
How many albums did Sky record?
Two. We moved to California between the first and second albums. We did three tracks at the new Record Plant; Jimmy produced the whole album this time. Andy Johns and Glyn Johns were the engineers. Then we went to England to finish the album at Mick Jagger's house using the Rolling Stones mobile recorder.
Then we broke up. We were very young and had very bad management, so there was a lot of craziness. I was only 17 or 18 years old. I stayed in California, and the other guys went back to Detroit. I put a band together, but it took me seven and a half years to find the right musicians. The first was Bruce Gary, the Knack's original drummer. A couple years later, I bumped into (guitarist) Berton Averre, and he became my writing partner. We made demo tapes and got turned down by everybody at least four times, with songs that later sold a lot of records. "Good Girls Don't" was turned down by every record company in the world, and wound up selling millions of copies.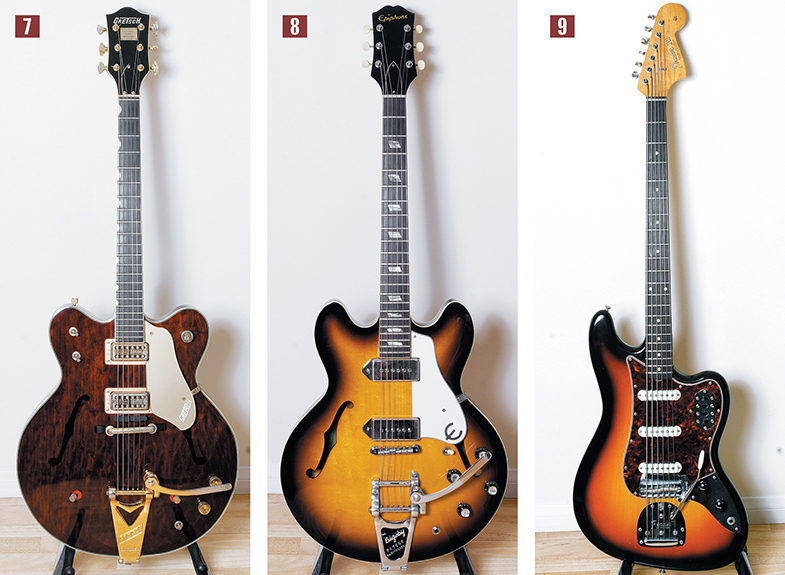 Prescott Niles signed on a week before we played our first gig. I was playing bass and rhythm guitar, but Berton showed me how to play guitar, because I really hadn't done that in a legitimate band. I realized Prescott was a better bass player, and it was easier for me to play rhythm guitar and sing lead vocals. Within five or six gigs, there were lines around the block.
Talk about the '72 Strat you bought with the money earned from an unusual gig.
I auditioned for a band that had a bleach-blond singer, and her husband looked like an Elvis impersonator. She couldn't sing in tune if her life depended on it, and she couldn't tap her foot to a marching band (laughs)! It was hilarious, but they were gonna pay me $400 to go to Elko, Nevada, to do five sets a night for two weeks. They were playing songs like "Tie A Yellow Ribbon" and "You Are the Sunshine of My Life," but that's how I got the money to get that guitar. In the meantime, I also got a '71 Martin D-28; I wrote "Good Girls Don't" on that.
What did you think of the labels that were being applied to the Knack when it first broke?
I've never understood why people have to label things. If Blondie or The Cars were "New Wave" bands, well… the Knack's music wasn't anything like theirs. We were just a rock and roll band. And the first time I ever heard the term "power pop," Pete Townshend was using it to describe the Who's music; the Who was my favorite band. The Who and the Kinks were the bands we tried to emulate most, and to me they were just rock-and-roll bands.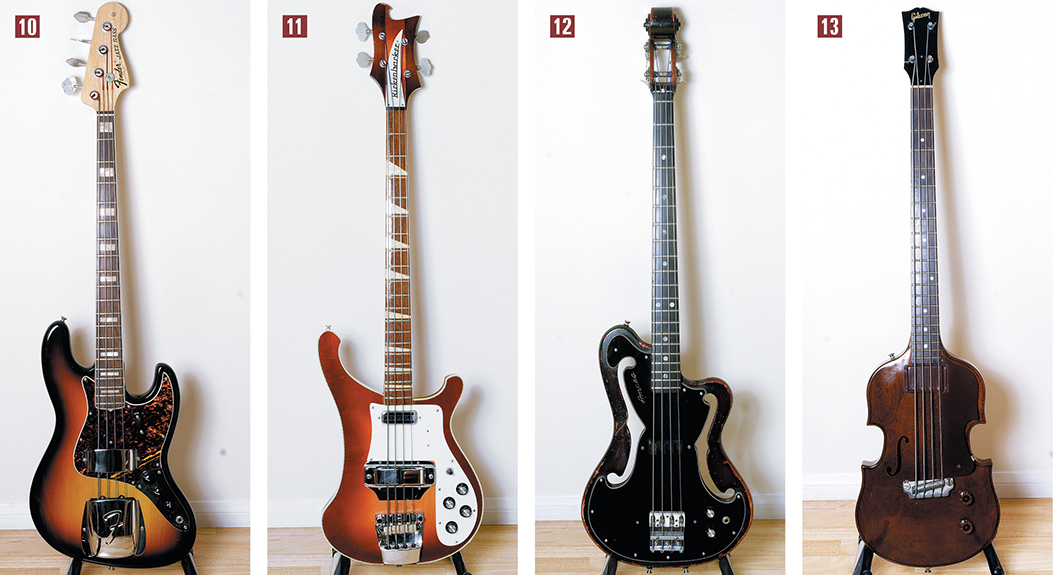 How much credibility do you feel the Knack earned by having "My Sharona" transformed into "My Bologna" by Weird Al Yankovic?
I got Al signed to his record deal, and he sent me a copy of that song, which had been played on Dr. Demento's show. That's where Al started, but he didn't have a record deal. I took the tape to Capitol, and they signed him. He's a really good friend, and is incredibly talented. Usually, the songs he comes up with are better than the songs he's parodying! But there were dozens of ("My Sharona") parodies – there was "Ayatollah" by a deejay, "My Corona," "Juan Corona."
"My Sharona" took on a life of its own. Most people, even if they don't know the Knack, know "My Sharona." It's one of the biggest-selling songs of all time.
Did you make a conscious effort to start collecting guitars?
Well, I have the first guitar I ever owned, so I guess I've been collecting since 1964! I've sold two guitars, and I had one stolen. The only reason I sold those two – and I probably shouldn't have – was because I had a lot of guitars, and those two were pristine. There was a '63 (Gibson) Everly Brothers with tags, and some guy offered me a stupid amount of money for it. But it's now worth 10 times what he paid. I also sold a prototype Rickenbacker Capri that's now in a book on Rickenbacker.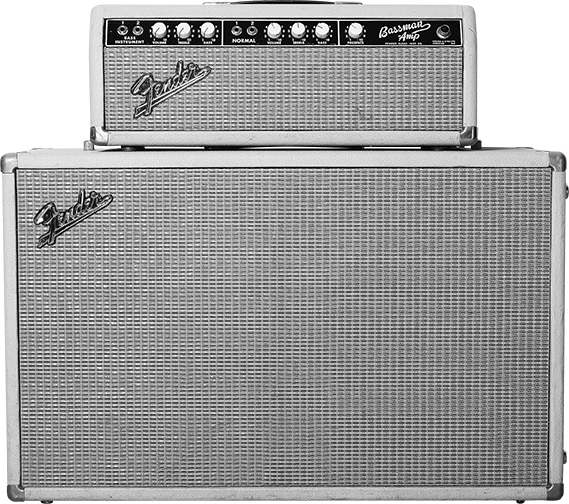 Do you get a chance to play them all?
I don't keep my guitars in storage; I play 'em all. It's like asking a carpenter why he has so many tools. He needs different hammers, saws or screwdrivers to do different things. My guitars are my tools, and each one has a different function. And most of them are in great condition because I treat them with respect. My Country Gentleman has been around the world three times, and it doesn't have a scratch on it… I always put something over a belt buckle or buttons on jeans to prevent rash. I have a '63 (Epiphone) Casino that has also been around the world with me twice, and it's mint. If you looked at it, you'd think it's a new guitar.
Your other Gretsch is a Tennessean.
A '65, in mint condition. The thing you realize when you play a Tennessean after playing a Country Gentleman is how cheap the Tennessean is; it's like a student guitar with single-coil pickups, and is cheaply put together. It makes you wonder why George Harrison chose a Tennessean as his go-to guitar, because he had the Country Gent before that. I use my Tennessean only when I need a particular sound; it has flatwound strings.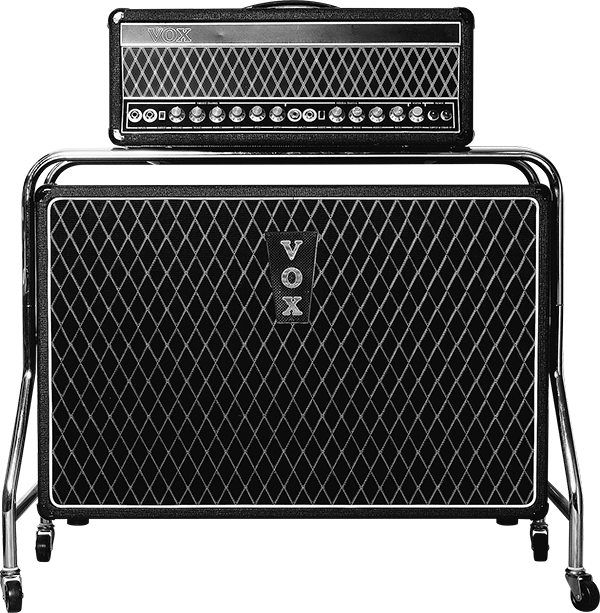 And what about your Fenders?
My '59 slab-board Telecaster is probably the best-sounding and best-playing Tele I own, or have ever owned. It's not mint – maybe it's a 7 out of 10 – but it's very vibey! When real guitar players play it, they always think it's amazing. Playing through the Supro – it is the first Zeppelin album.
I've also got a '66 blond Tele because Robbie (Robertson) played one on The Band's '66 tour with (Bob) Dylan, and in '79 or '80 I bought a '62 Shell Pink one because black, white, and pink were Knack colors; I didn't even know it was a rare guitar. The back of the neck was worn when I got it but otherwise it was in immaculate condition. It plays well, but it's not the best-sounding. The '69 rosewood Tele is two-piece; hollow inside. I use it in recording a lot, but it's weird-sounding. I've had my '66 Bass VI for 20 years, and have used it on recordings, but I don't really play it live.
I recently got a '65 Fender XII because Townshend used one on Tommy, and I loved that sound. I got to see the Who play Tommy live for the first time in front of a paying audience, at the Grande Ballroom in Detroit, where they opened that tour. Joe Cocker and the Grease Band opened for them, and nobody had heard of him, but the Who really had to work to get the audience back, because Cocker blew the crowd away.
And I have the nicest Broadcaster on the planet, which I got from a collector. It's a nice addition to my portfolio – my retirement (chuckles)! It's spooky how clean it is. It has some finish checking, but it doesn't have a scratch on it.
How did you end up with the funky basses like the Ampeg AEB-1 and the '54 Gibson Electric Bass?
I got the Ampeg because (The Band bassist Rick) Danko played that model, though he had a fretless one. Another indication of how much I love the Band! It's the later model with the visible pickup, and it has an amazing sound. The model with the visible pickup sounds better than the earlier ones, in my opinion. It has a Fender-style tailpiece rather than the odd tailpiece that hangs off the end.
Likewise, I got the EB because I was a huge Mountain fan – Felix Pappalardi. I've never seen a nicer one, but it's a very strange-sounding bass, and is fairly impossible to make sound good unless you play like Felix or Jack Bruce, in a power trio. You can't get any definition out of it; you have to crank it up, full-treble, to get it to do anything.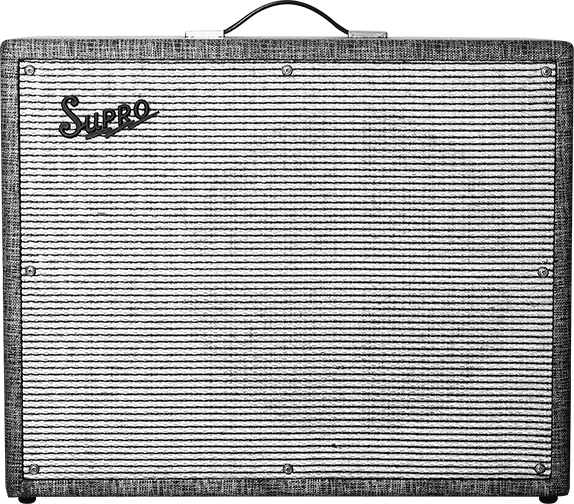 Do you have any favorite bass for recording?
A Höfner. They sound great in the studio. I go through an Ampeg SVT direct box, which is the greatest invention I've ever heard for a bass; I'll never record with an amp again.
Presumably, your '55 Gibson J-160E is another nod to the Beatles.
Absolutely. It has the adjustable bridge, and I used it a lot on Knack records. I've had it since '78.
Are there any other guitars in your collection that you picked up because one of your heroes played one?
I got a Gibson Firebird in Kerry Green because Steve Winwood played one in Traffic, and a '65 SG Special with P-90s and short Vibrola – Townshend again! There's also a '66 Epiphone Riviera 12-string, a la Carl Wilson. My "Jimmy Page guitars" are the '59 slab-board Tele, a black double-cutaway Danelectro with lipstick-tube pickups, and one of the 150 Murphy-aged Les Pauls that Gibson made a couple of years ago.
You have a number of Vox amplifiers. Any particular favorite?
A hybrid 730 – the Revolver/Sergeant Pepper amp. There's an AC100 that I got in '78; I put it in a flight case and have taken it out three or four times to record with it. It looks like a time machine. Those amps were overpowered and under-ventilated, so they always blew up. There are probably very few examples left, let alone one that's mint. I own AC50s, AC30s, and Super Beatles.
What other notable amps do you have?
I've had my Marshall 100 Super Bass stack since '68. I've also got a '68 (Fender) Twin and a '68 Bassman, both with the frame around the grillecloth. Those are Beatle amps, but they're good; they really sound different because of the circuitry.
One of my favorites is a '65 Bassman in blond Tolex, with wheatstraw grillecloth and a black control panel – not brownface. It's a rare amp – McCartney had one, and George Harrison played through it from Help! through Abbey Road. I also finally found one for Elliot Easton. When you play through it, it's like God's own amp; there's something different about it. I don't know what they did to the circuit during the transition from brownface to blackface, but there's a great creaminess to the tone.
Hendrix and Page were the reason I got a Supro Thunderbolt. Page also played through a Rickenbacker Transonic in the Yardbirds, so I got one of those, as well. I saw the Yardbirds in Detroit in late '66. Beck had just quit, the MC5 opened, and Page used two Transonics without the frames – he stood one trapezoid cabinet upside down and placed it against the other, so they made a giant square. It's an odd-sounding amp. Berton will use it sometimes for leads because it gets weird, but cool, tones.
Summing up your collection?
Most people will say, "I have this Beatle amp" or "I have this Jimi Hendrix thing." But you've got to remember that the Beatles sounded the same no matter what guitars or amps they used. It was their fingers. You can have the same equipment, but unless you've got Jimmy Page's fingers, you ain't gonna sound like Jimmy Page. Still, as a collector, I like having what a lot of the players that inspired me had.
---
This article originally appeared in VG January 2008 issue. All copyrights are by the author and Vintage Guitar magazine. Unauthorized replication or use is strictly prohibited.
---
Dig into VG's vast article archive!
Be notified when the next "Overdrive" and other great offers from VG become available! Simply submit this form.