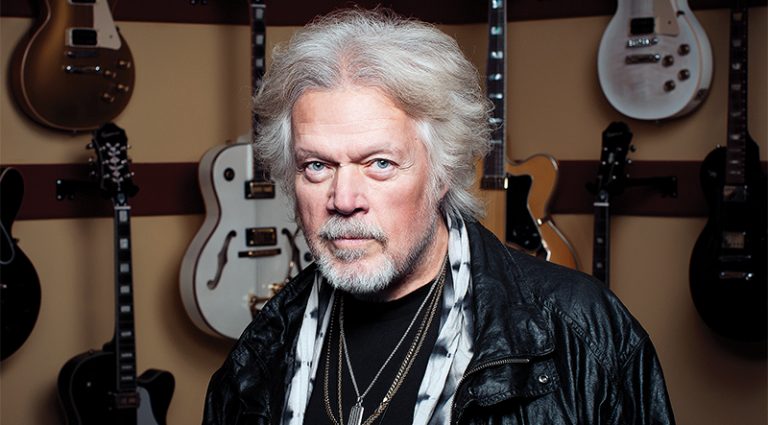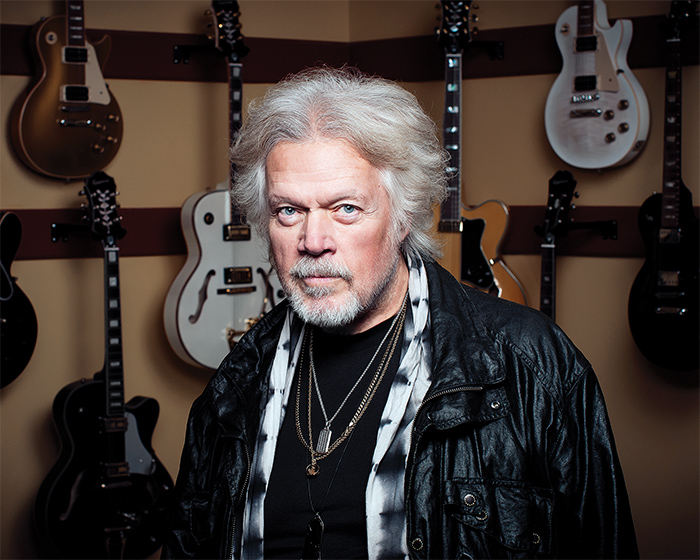 Canadian guitarist/guitar collector Randy Bachman is known worldwide for his classic licks in songs by the Guess Who and Bachman-Turner Overdrive, but he has also recorded jazz with the likes of Duke Robillard, J. Geils, and Gerry Beaudoin.
"Those albums got great reviews, but I eventually realized I'm really a rockin' blues guy," Bachman reflected. "So, I went comfortably back to my roots of guitar. I did a CD a few years ago with [BTO bassist] Fred Turner, toured with him for four years, then got the opportunity to record something new for True North Records." That new album is called Heavy Blues.
Bachman was first interviewed by VG in early 1992, when his focus was a trio called Bachman, and its album, Any Road. More than 23 years later, he cited certain déjà-vu-inducing facets of the new disc.
"To promote Any Road in the '90s, I was asked to play five songs live, to be broadcast across Canada on a 'Classic Rock Live' Friday evening broadcast on Q107 Toronto," he recalled. "The guy I hired to engineer and produce the songs was an Australian named Kevin Shirley. He produced this new album, and Q107 provided my launch gig at the Mod Club, in Toronto."
On the advice of Neil Young (who appears on the album), Bachman opted to "…do something fierce, fearless, and fun."
The guitarist recruited drummer Dale Anne Brendon for the project after seeing and hearing her at a performance of the Who's Tommy at the Stratford Festival.
"I was sitting behind Peter Townsend, who had mentioned how great the drummer was and sounded like Keith Moon, note for note," Bachman remembered. "After the show, we met the band, and the drummer was Dale, who I'd known for about 10 years from a previous project with a country band."
Bachman heard bassist Anna Ruddick at a Juno Hall of Fame concert in Winnipeg, and recalled she showed up for their first meeting wearing a John Entwistle t-shirt.
"I instantly had a late-'60s British-rock rhythm section!" he said. "So, I wanted to go for that wave of British blues power trios like Cream, Hendrix, Who, Led Zep."
Bachman's commitment to writing and playing in that vein included the acquisition of different guitars from those he normally used. "I bought old Supro Val-Trols and two Silvertone piggyback amps, all from late '50s and early '60s, which opened up a whole new room of sound and tones for me, and kept me there," he recounted. "The only pedal I used was a Boss BD-2 Blues Driver to push the front end of the amps for solos. I also used two small National one-knob lunchbox amps. The guitars had different scale lengths, and I used different string gauges; I was totally out of my comfort zone. Therefore, I was on the edge and approached the songs differently in my playing. I took dozens of guitars to Metal Works Studio, but ended up using the same black Supro Val-Trol because it has amazing pickups that gave me quite a different sound than I've ever had."
The album's opening chords are a blatant cop from the Who's "Won't Get Fooled Again," and Bachman fully admits such. "Yes, I was trying to emulate the Who," he said. "'Cos the ladies play like Moon and Entwistle, and it's the same chords as 'You Ain't Seen Nothin' Yet.' Besides, what the heck?"
Among the musical guests are Joe Bonamassa, Peter Frampton, Robert Randolph, Scott Holliday, Luke Doucet, and Young. There's also a collaboration with Jeff Healey, who died in 2008.
"Before Jeff passed away, we recorded live at Massey Hall, in Toronto, with Duke Robillard, as well. When the album started to take on guest soloists – which was not the intent on the front end – I asked Cristie (Healey, Jeff's widow) if I could use some of Jeff's playing from our live set; she agreed. So, I picked 'Early In the Morning,' a B.B. King song in G. Also, I wrote a Bo-Diddley-beat song with Jewel Box, a great songwriter based in Toronto, at the same tempo, and I was amazed at how Jeff's licks fit into that song. He had a unique style, and I miss him a lot. I am so glad to listen to that song and feel his spirit again."
Touring to support the album began in late March and will run through the summer.
"If it sells, I have a lineup of guests and songs for the next one. And then, who knows?
---
This article originally appeared in VG September 2015 issue. All copyrights are by the author and Vintage Guitar magazine. Unauthorized replication or use is strictly prohibited.
---