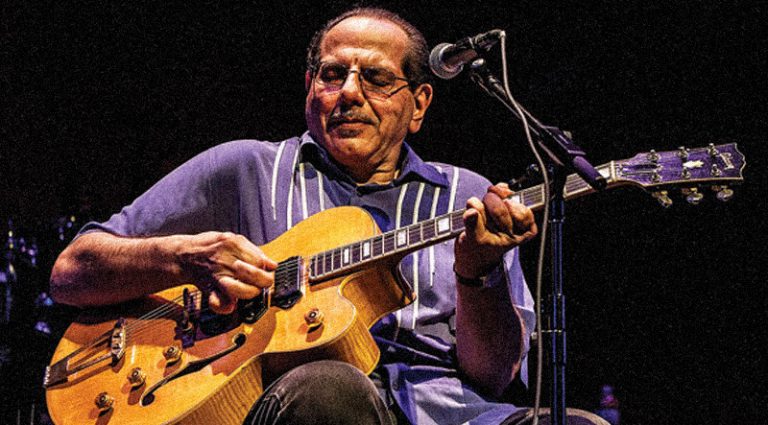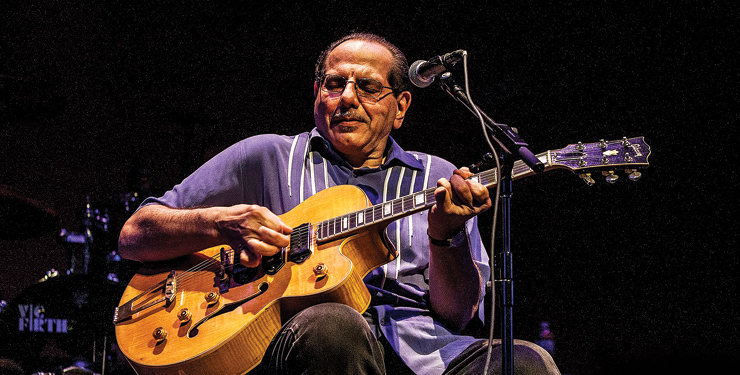 For Paul Gabriel, the opportunity to work with fellow guitarist Duke Robillard happened decades after they'd met and first played together, but Gabriel finally garnered Robillard's production and playing services for his latest album, What's the Chance.
Gabriel has recorded with Harry Chapin and Rory Block, and toured with Michael Bolton, but it was get-togethers with Robillard that gave him the most inspiration as a player.
"He always made me feel like a peer, complimenting what I did and giving me ideas," Gabriel recounted. "I always wanted to do an album with Duke [and] knew we would produce something special."
What's the Chance is full of musical styles, with Robillard contributing guitar on nine of its 13 tracks. Other guests include the Roomful of Blues horn section and Mark Naftalin on piano.
"I describe the music as a blend of blues, swing, jazz, Memphis-inspired R&B, and some ballads," Gabriel said.
Gabriel has always favored vintage instruments.
"Since my first adventures on the road in 1969, I've carried vintage guitars," he said. "At that time, I played a '58 and a '59 Les Paul through Marshalls with JBLs."
Among the guitars he used on What's the Chance were a 1954 Gibson ES-5, a '63 Fender Stratocaster in Lake Placid Blue, and a '66 Fender Jazzmaster in Olympic White. Amplifiers included a '66 Fender Super Reverb and a '65 Fender Twin Reverb.
"When I got into T-Bone Walker, via Duke, I started to develop my love for the ES-5, and I've had mine for about 35 years," he recounted. "'50s Gibson hollowbodies with P-90s are hard to beat in a lot of respects. It was the sound I heard on many records when I was growing up. My favorite is the neck pickup, which has a 9.1K output and really blends well when I filter in the bridge pickup, which is wired out of phase – a factory scheme that some find a bit difficult to use, but I love it; it's a sound usually associated with T-Bone Walker."
There was a basic routine in the recording What's the Chance.
"Duke and I didn't work that much out [in advance]," he recounted. "We played everything a couple times, usually kept the second take, and let inspiration take control. During the mix, we paid more attention to the fact each of our guitars had the tone we wanted, so this album is full of great tones from everybody. To me, tone is the all-important factor, not just notes."
While solos are cited in the liner notes, most will be able to tell whether it's Gabriel or Robillard playing a break.
"The tone differences sometimes stand out, just like differences in the guitars used, as well as who played them," Gabriel averred. "Duke's approach is that of a master's ability to play whatever nuance is needed for the song, whether it's smooth or tearing your head off. At the end of the day, when someone says, 'I knew that was you playing,' I've accomplished my mission to deliver a memorable sound."
---
This article originally appeared in VG December 2013 issue. All copyrights are by the author and Vintage Guitar magazine. Unauthorized replication or use is strictly prohibited.
---