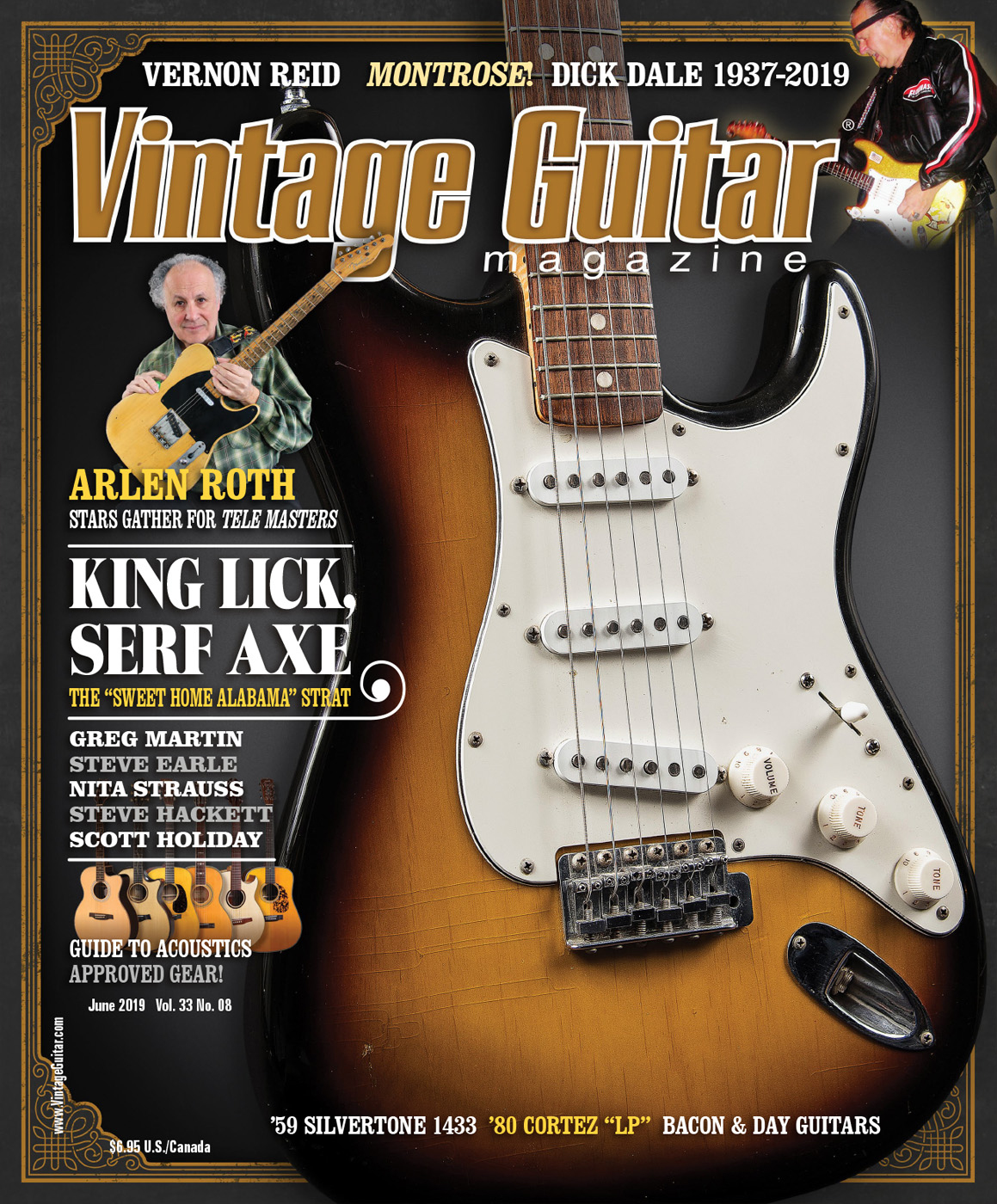 After a lauded debut in 1978, Arlen Roth became a sought-after session player and composer. His new album features Telecaster gods Steve Cropper, Brad Paisley, Redd Volkaert, Steve Wariner, Brent Mason, Vince Gill, Albert Lee, Jack Pearson, Bill Kirchen, Johnny Hiland, Jerry Donahue, Joe Bonamassa, and other superstars gathered for an extraordinary project.
We pay homage to the late Dick Dale, then talk about new projects with Greg Martin, Nita Strauss, Dale Watson, Steve Earle, Scott Holiday, Steve Hackett, and D.J. Williams. We also tell the story of an ordinary guitar that made extraordinary music – the '73 Strat used by Ed King to record "Sweet Home Alabama."
Our trademark instrument profiles include a look at the Cortez "Les Paul," Silvertone's Model 1433 amp, and we dig into the historically vital guitars made by Bacon & Day. As always, we're ready with a new list of VG Approved Gear, and Hit List reviews of the best new music. It's all in the June issue, available now!
Table of Contents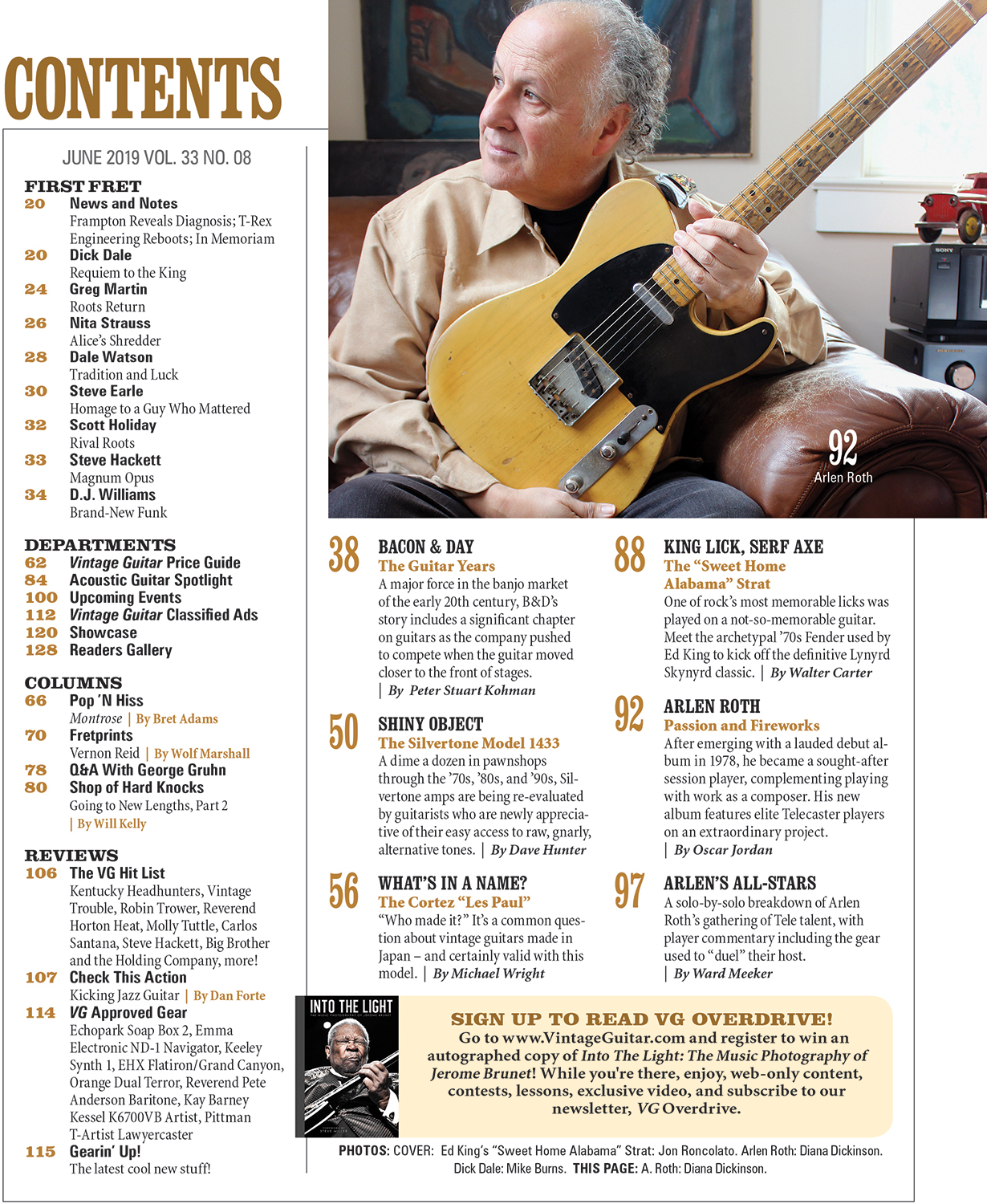 GET YOUR VG FIX
Your complete guitar coverage all starts with a new subscription to VG!
Print Copies Order print copies of the current issue or back issues in the VG Store.
Digital Edition Read for FREE in a web browser (Chrome, Firefox, Safari, etc.). The browser edition works on most computers or hand-held devices. Digital FAQ
Over time, Vintage Guitar magazine has become much, much more than the vibrant print magazine in your mailbox. Jump-start that passion for guitar with VG's Media Family the best and brightest selections from VG's vast archive of interviews, instrument profiles, and reviews of the hottest new gear and outstanding new music. See it all →
FROM READERS
Reader Mail Send letters to ward@vintageguitar.com or mail to: Vintage Guitar, Inc. Attn: Reader Mail, PO Box 7301, Bismarck ND 58507.
Readers Gallery Send your photos to: ward@VintageGuitar.com or mail to: Vintage Guitar, Inc. Attn: Readers Gallery, P.O. Box 7301, Bismarck, ND 58507. Readers submit photos with the understanding that they may be used in any VG, Inc. project. Due to the volume of photos we receive, we are unable to return them, please do not send us your only print.
Guitar Shows
Click on an event to see more information. Submit your upcoming event info to this form. See full calendar and past show photos at www.VintageGuitar.com/Upcoming.