By the Readers and Staff of Vintage Guitar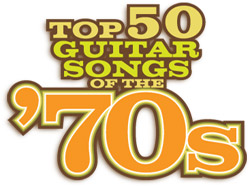 Vintage Guitar marked 25 years of publication with a year full of cool features that relied on feedback from readers who visit VintageGuitar.com. This month, we offer the results of a poll to determine what readers believe to be the 50 coolest guitar-driven songs of the 1970s. The online poll told them it, "…could be an instrumental, could be a blues classic, could be pop tune with a killer riff or solo."
Check out our Video Play list of Vintage Guitar's Top 25 Guitar songs of the '70s here.
Here are the top 50 songs picked by readers.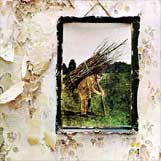 1 "Stairway to Heaven"
Led Zeppelin, Led Zeppelin IV, 1971
At eight minutes and two seconds in length, the song was a very unlikely hit when it was released – to radio only, not as a 45-r.p.m. single. With music composed by Jimmy Page (over a period of months) and lyrics written by Robert Plant (on-the-spot during recording), the song is renowned for its mellow acoustic intro, played on a Harmony Sovereign H1260 acoustic and Fender XII (panned left and right in the mix, respectively), and the way its structure builds in intensity and speed until its climax, followed by the final refrain. Along they way, Page briefly throws the band into several time-signature changes just before rendering what is arguably his best-known guitar solo (with the help of his '59 Telecaster and a Supro amp). For live versions, Page used a Gibson EDS-1275.Ultimately, Page came to view the piece as a "milestone" for Zeppelin.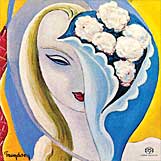 2 "Layla"
Derek and the Dominos, Layla and Other Assorted Love Songs, 1970 
Inspired by Eric Clapton's then-unrequited love for another man's wife, it may well be the greatest rock-and-roll love song – and there's simply no debate that it contains one of the genre's defining licks, purveyed initially by Duane Allman (who borrowed the melody from either Albert King' or T-Bone Walker, depending on who you ask) then later in harmony with Clapton on his famed '56 Stratocaster, "Brownie." Derek and the Dominos were an offshoot of Delaney and Bonnie, and as the group recorded its first album, Allman appeared after being invited by Clapton to lend additional guitar parts. The song was conceived as a ballad, but after Allman played the lick, the band rolled with the vibe.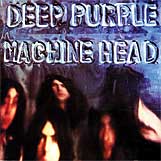 3 "Smoke on the Water"
Deep Purple, Machine Head, 1972
Take a simple blues-based 12-note lick played on a Strat through a jacked Marshall stack, double with a Hammond organ also through a driven-hard Marshall, throw in lyrics written as you watch your would-be recording venue go up in the flames, and voila – you've got a classic! Of course, there's a certain magic when that guitar lick is created by Ritchie Blackmore, but still, greatness often lies in simplicity.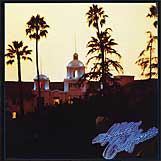 4 "Hotel California"
The Eagles, Hotel California, 1976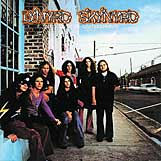 5 "Free Bird"
Lynyrd Skynyrd, Pronounced 'Leh-'nérd 'Skin-'nérd, 1973
Half ballad, half up-tempo guitar solo, the song was the band's second hit. With a run time just over nine minutes (4:41 in single form), it begins with organist Billy Powell playing the lick that moved him from roadie to group member. The slide parts were worked by Gary Rossington, and in recording them he set aside his Les Paul and instead grabbed a Gibson SG he rigged for slide, and a glass Coricidin bottle in homage to Duane Allman. So ubiquitous is the track that on any given night, at any gig by any artist, you're never surprised to hear someone in the audience yell, "Play 'Free Bird,' man!"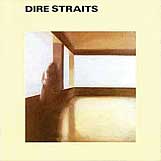 6 "Sultans of Swing"
Dire Straits, Dire Straits, 1978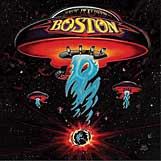 7 "More Than a Feelin'"
Boston, Boston, 1976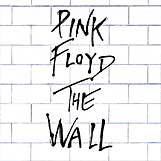 8 "Comfortably Numb"
Pink Floyd, The Wall, 1979
Its genesis reportedly came while guitarist David Gilmour was working on his first solo album (released in '78), and it is arguably the band's best song from what is inarguably its best-selling album. It also contains what many – including hardcore Floyd fans – believe to be Gilmour's best guitar solo (or best two if you count the outro), played on his trademark '79 Stratocaster (with a '62 neck) and running through a HiWatt amp.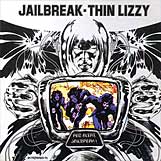 9 "The Boys Are Back in Town"
Thin Lizzy, Jailbreak, 1976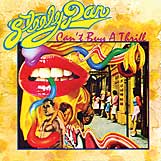 10 "Reelin' In the Years"
Steely Dan, Can't Buy a Thrill, 1972
Guitarist Elliot Randall's intro and solo are so good they kept the studio stalwart working for years afterward. Though never a "permanent" member of Steely Dan (he politely declined the invite), he played on three of the band's albums. His parts were played on his '63 Stratocaster with – of all things – a Gibson PAF humbucker in the neck position plugged straight into – of all things – an Ampeg SVT (bass) amp.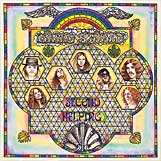 11 "Sweet Home Alabama"
Lynyrd Skynyrd, Second Helping, 1974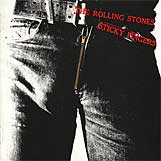 12 "Brown Sugar"
The Rolling Stones, Sticky Fingers, 1971
 A track about a host of taboo subjects, its lyrics were as controversial as its driving riff was prototypical '70s Stones. Mick Jaggar has laid claim to writing the riff, but Richards recorded it using a Gibson SG through a cranked Fender Twin.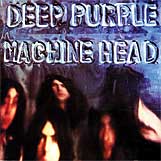 13 "Highway Star"
Deep Purple, Machine Head, 1972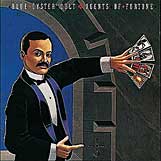 14 "(Don't Fear) The Reaper"
Blue Oyster Cult, Agents of Fortune, 1976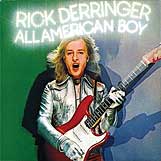 15 "Rock & Roll, Hoochie Koo"
Rick Derringer, All American Boy, 1974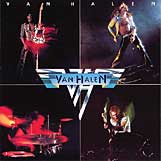 16 "Eruption"
Van Halen, Van Halen, 1978
This one-minute, 42-second salvo of scorching note runs, gonzo vibrato dives, and head-spinning two-hand tapping introduced the world to Edward Van Halen, the guy who would quickly become the biggest guitar hero since Hendrix. Played on a Strat-style parts guitar assembled by Van Halen, it was recorded using an MXR Phase 90, an Echoplex, and a Univox echo unit through his famed Marshall model 1959 Super Lead head. Its first few bars borrow from Cactus' "Let Me Swim," and the solo section cops a lick from a 19th-century etude by Rodolphe Kreutzer, but the song stands on its own as one of the most influential and pivotal guitar moments of the past 30 years.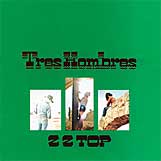 17 "La Grange"
ZZ Top, Tres Hombres, 1973
Based on one of the blues' bluesiest licks (as rendered by John Lee Hooker), its phrasing is a ubiquitous statement anywhere 12-bar licks are served. Billy Gibbons, a guy more famous for playing his '59 Les Paul Standard known as "Pearly Gates," laid down what is arguably his best-known lick on a '55 Stratocaster with a stop tailpiece plugged into a 100-watt Marshall Super Lead.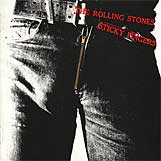 18 "Can't You Hear Me Knockin'"
The Rolling Stones, Sticky Fingers, 1971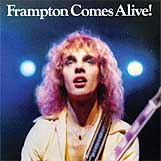 19 "Do You Feel LIke We Do"
Peter Frampton, Frampton Comes Alive!, 1976/Frampton's Camel, 1973
Though the studio version never got much attention, when Frampton did the song live with his three-pickup Les Paul Custom, dressed it up with extended multi-instrumental solos that teeter on jazz, added a talkbox-driven mid-song breakdown, then released it as a single (pared nearly in half versus the 14:15 album version), things changed. One of the longest singles to the hit the top 10 in the U.S., it was one of three from the double-album set that for more than 20 years held the title "best-selling live album." Frampton still uses the song as a frequent show-closer.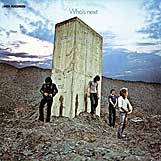 20 "Won't Get Fooled Again"
The Who, Who's Next, 1971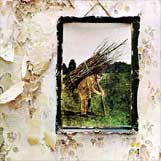 21 "Black Dog"
Led Zeppelin, Led Zeppelin IV, 1971
 Cited by many a heavy-hitter guitarist as a "must learn" lick, it ("aided" by Robert Plant's setup cry of "Hey, hey, Mama, said the way you move, gonna make you sweat, gonna make you groove…") set the stage for what is arguably the best set of songs ever offered by Zeppelin. Ironically, composer John Paul Jones' goal was to write a "rolling" bass lick that could not be grooved to! Guitarist Jimmy Page's unique tone was the end result of running his '59 Les Paul Standard direct into a mic channel on the studio's mixing board, resulting in the distorted tone.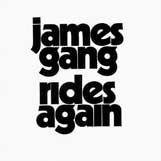 22 "Funk #49"
James Gang, Rides Again, 1970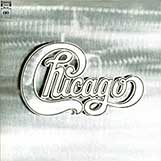 23 "25 or 6 to 4"
Chicago, Chicago, 1970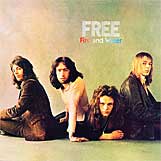 24 "All Right Now"
Free, Fire and Water, 1970
Though Free's overall vibe was more about mellower blues and bluesy rock songs, their biggest hit is one of rock's greatest anthems. Few would argue Paul Rodgers' vocals are the star of the show, but even non-guitarheads know cool licks and tone when they hear it, and "All Right Now" serves up a ton of both! Guitarist Paul Kossoff was one of the best of his generation, and here, his '59 Les Paul Standard (through a block-logo Marshall) serves up some of his oh-so-sweet trademark slow vibrato. The album version clocks in about a minute longer than the single, and the extra length is mostly guitar solo so cool it's little wonder why Clapton once asked him, "Hey, can you show me how you do that?"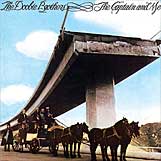 25 "China Grove"
Doobie Brothers, The Captain and Me, 1973
26 Statsboro Blues
The Allman Brothers, At Fillmore East, 1971
27 Mississippi Queen
Mountain, Climbing, 1970
28 In Memory Of Elizabeth Reed
The Allman Brothers, Idlewind South/At Fillmore East, 1970
29 Iron Man
Black Sabbath, Paranoid, 1970
30 Stranglehold
Ted Nugent, Ted Nugent, 1975
31 Rocky Mountain Way
Joe Walsh and Barnstorm, The Smoker You Drink, the Player You Get, 1973
32 Cat Scratch Fever
Ted Nugent, Cat Scratch Fever, 1977
33 Green Grass and High Tides
The Outlaws, Outlaws, 1975
34 Jessica
The Allman Brothers, Brothers and Sisters, 1973
35 Money
Pink Floyd, The Dark Side of the Moon, 1973
36 Paranoid
Black Sabbath, Paranoid, 1970
37 Whipping Post
The Allman Brothers, At Fillmore East, 1971
38 Aqualung
Jethro Tull, Aqualung, 1971
39 Rock and Roll All Nite
Kiss, Dressed to Kill/Alive, 1975
40 Ramblin' Man
The Allman Brothers, Brothers and Sisters, 1973
41 Tumbling Dice
The Rolling Stones, Exile on Main Street, 1972
42 Hocus Pocus
Focus, Focus II, 1971
43 Europa (Earth's Cry Heaven's Smile)
Santana, Amigos/Moonflower, 1976
44 Highway to Hell
AC/DC, Highway to Hell, 1979
45 Kid Charlemagne
Steely Dan, The Royal Scam, 1976
46 Rock and Roll
Led Zeppelin, Led Zeppelin IV, 1971
47 American Woman
The Guess Who, American Woman, 1970
48Working Man
Rush, Rush, 1974
49 Barracuda
Heart, Little Queen, 1977
50 Walk This Way
Aerosmith, Toys in the Attic, 1975