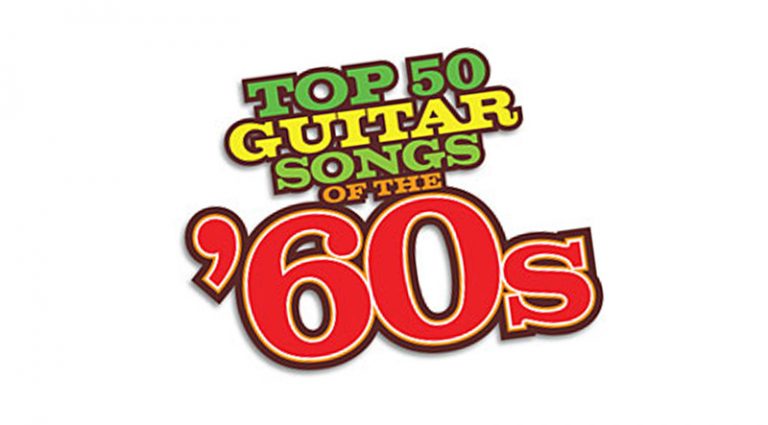 Data and info compiled by Alan Greenwood and Ward Meeker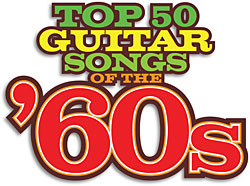 Vintage Guitar marked 25 years of publication with a year full of cool features that relied on feedback from readers who visit VintageGuitar.com. This month, we kick things off with the results of a poll to determine what readers believe to be the 50 coolest guitar-driven songs of the 1960s (VG added a bonus 25 for the online edition). The online poll told them it, "…could be an instrumental, could be a blues classic, could be a pop tune with a killer riff or solo."
Here are the top 50 songs picked by readers.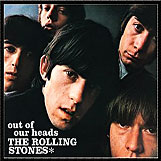 1 "(I Can't Get No) Satisfaction"
The Rolling Stones, Out of Our Heads, 1965
The three-note lick came to him in a dream, and composer Keith Richards' thought he might have been subconsciously ripping off Martha and the Vandellas' "Dancing in the Street," but the end result was the Stones' first #1 hit in the U.S. Defined primarily by Richards' fuzz-enhanced tone (created with the help of a Gibson-made Maestro FZ-1 Fuzz Tone, listen closely and you can hear him switch it as he transitions from the lick to the rhythm part under the verse, and back – not always smoothly!), it also gained notoriety for its lyrical references to nonconformity and, especially, sex; when the band played it on Ed Sullivan, censors bleeped "…trying to make some girl.." The song reached #1 on both the U.K. and U.S. charts, and spent four weeks there stateside.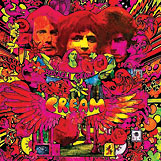 2 "Sunshine Of Your Love"
Cream, Disraeli Gears, 1967
The rhythm was created by bassist Jack Bruce and the groove comes courtesy of Ginger Baker, who created it after Atlantic Records producer Tom Dowd suggested he use the downbeat as the driving element, a la the drumbeats of Native American music. Eric Clapton's Gibson SG runs through a Marshall stack (or two) to create the tone, and his phrasing in the solo borrows a bit from "Blue Moon." The sum total is a simple classic that instantly influenced the likes of Jimi Hendrix, who jammed on the song during his own shows the week it was released as a single. Cream's biggest U.S. hit, it reached #5, and today it is still part of most (if not all) Clapton concerts – usually the encore!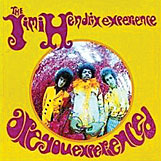 3 "Purple Haze"
Jimi Hendrix Experience, Are You Experienced?, 1967
Hendrix's second single (following "Hey Joe"), its opening chord of two riffs followed by an interval of flattened fifth (D5 or "tritone,") is now considered his trademark. A Roger-Mayer-built Octavia created the then-cutting-edge fuzztone with upper-octave harmonics.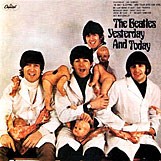 4 "Day Tripper"
The Beatles, Yesterday… and Today, 1965
Debuting with "We Can Work It Out" as the record industry's first "double A-side" single, the track is introduced and driven by a lick created and played by John Lennon (likely on his Rickenbacker 325), doubled by Paul McCartney's bass. As rock songs go, it's a counterculture classic, with lyrical references to sex, drugs, and phony hippies. Listen closely during the instrumental break/bridge (starting at 1:20) and you'll hear a funky ascending-chord accompaniment dubbed under George Harrison's solo, which was recorded using a Gibson ES-345. To say Lennon's lick "inspired" Nazareth's hit single "Hair of the Dog" would be something of an understatement!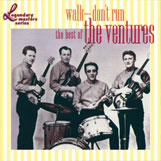 5 "Walk, Don't Run"
The Ventures, Walk Don't Run, 1960
"Both the original and "Walk, Don't Run '64" made the Top 20 charts.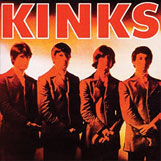 6 "You Really Got Me"
The Kinks, The Kinks, 1964
Giving the Kinks cred amongst the influx of British Invasion bands, some rock writers say this song "invented" heavy metal. Written by Ray Davies, guitarheads know the lore about how Ray's brother, the 17-year-old Dave Davies (not Jimmy Page!) played the solo on a Harmony Meteor through an Elpico amp that he had "customized" by slicing the speakers with a razor blade to create a fuzz-like effect. The elder Davies says the goal was to write a big, crowd-pleasing/show-topper song. It worked so well, the band copied itself with its second single, "All Day and All of the Night," and within a year, the Stones had recorded "(I Can't Get No) Satisfaction" and the Who did "I Can't Explain," both with the same intent. Van Halen's version – its first single – was recorded in 1977.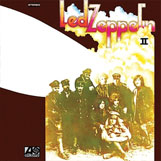 7 "Whole Lotta Love"
Led Zeppelin, Led Zeppelin II, 1969
The band's first U.S. charting single led off with a monster lick by Jimmy Page (playing his '58 Gibson Les Paul Standard) that segued into one very heavy rhythm-section groove. The song's psychedelic midsection break sets up one of Page's career-defining solos.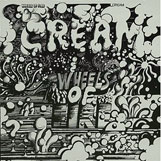 8 "Crossroads"
Cream, Wheels of Fire, 1968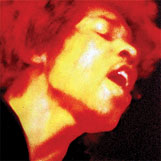 9 "All Along The Watchtower"
The Jimi Hendrix Experience, Electric Ladyland, 1968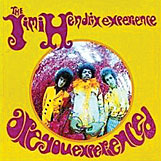 10 "Voodoo Child (Slight Return)" /"Voodoo Chile"
The Jimi Hendrix Experience, Electric Ladyland, 1968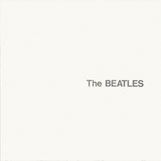 11 "While My Guitar Gently Weeps"
The Beatles, White Album, 1968
Harrison sings, Eric Clapton plays the lead break.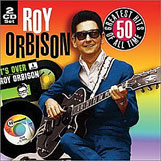 12 "Oh, Pretty Woman"
Roy Orbison, 1964
Released as a single, later on Orbisongs. Its lick was inspired by Orbison's wife, who entered the room while he was writing. Van Halen scored a #1 hit with it in the early '80s.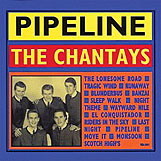 13 "Pipeline"
Chantays, Pipeline 1963
The Ventures also scored a hit with this song, and it has been covered by everyone from Lawrence Welk's band to Al Caiola to Anthrax to Stevie Ray Vaughan dueting with Dick Dale.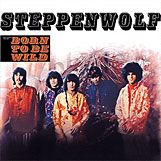 14 "Born To Be Wild"
Steppenwolf, 1968
Written by Mars Bonfire (real name Dennis Edmonton, who though not a member of Steppenwolf, was the brother of the band's drummer, Jerry Edmonton), he recorded the lick using a Fender Telecaster. The song started life as a spacey folk-pop song on a Bonfire album made up of demo recordings, but was dressed up by the band and producer Gabriel Mekler, then immortalized as the penultimate "biker song" after it was used on the soundtrack to the 1969 cult-classic film Easy Rider; its bombastic guitar-driven intro supplanted only by its lyrics, which included the first use of the term "heavy metal" in a musical context.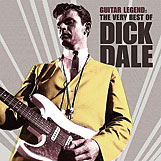 15 "Misirlou"
Dick Dale and his Del-Tones, 1962
Exhibit A in the case for Dick Dale claiming the title of "King of the Surf Guitar"; he released five singles before grabbing this Greek tsifteteli dance and giving it the business with the help of his Fender Stratocaster, a ton of reverb, and the world's first 100-watt Fender amps (with 15″ JBL speakers made especially for him). His unique style was the product of his playing guitar lefty without re-stringing it, and the fact he used very heavy strings.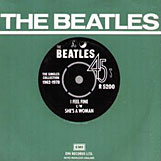 16 "I Feel Fine"
The Beatles, 1964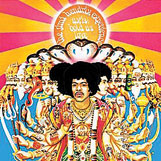 17 "Little Wing"
The Jimi Hendrix Experience, Axis: Bold as Love, 1967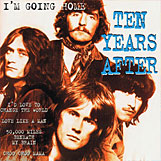 18 "I'm Going Home"
Ten Years After, Undead, 1968
For the real deal, check out the band doing this tune at Woodstock, where Alvin Lee tests the durability of his Gibson ES-335!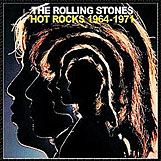 19 "Honky Tonk Women"
The Rolling Stones, 1969
Released in a rock arrangement only as a single, it hit #1 in the U.S. and stayed there four weeks. Its original arrangement, "Country Honk," appears on Let It Bleed.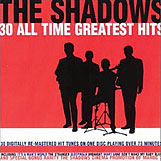 20 "Apache"
The Shadows, 1960
Our poll also received votes for versions by Jorgen Ingmann ('61) and the Ventures ('62).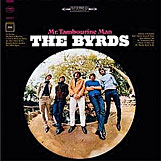 21 "Mr. Tambourine Man"
The Byrds, Mr. Tambourine Man, 1965
For their first single, the Byrds nabbed Bob Dylan's song and made it what would be the only #1 single in his career. Though Roger McGuinn laid down its signature lick on a 12-string Rick, members of the L.A. studio-musician collective knows the The Wrecking Crew did most of the playing.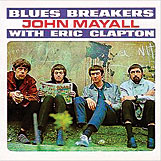 22 "Hideaway"
John Mayall with Eric Clapton, Bluesbreakers Featuring Eric Clapton, 1966
A key track from the album E.C. himself says brought his playing to the attention of the masses. It's also the first album where his unique tone emerges, courtesy of a Gibson Les Paul Standard and a Marshall combo.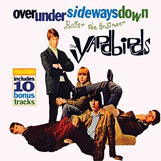 23 "Over, Under, Sideways, Down"
Yardbirds, Over Under Sideways Down (a.k.a. Roger the Engineer), 1966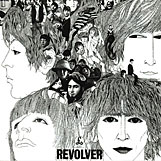 24 "And Your Bird Can Sing"
The Beatles, Yesterday…and Today (U.S.), Revolver (U.K.), 1965
Renowned for its dual-guitar melody (recorded by George Harrison and Paul McCartney), the technique would later be used to great effect by many bands, including the Allman Brothers.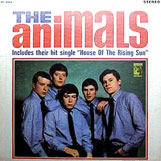 25 "House of the Rising Sun"
Animals, The Animals, 1964
Spent three weeks at #1.
26 A Hard Days Night
Beatles, 1964
27 Communication Breakdown
Led Zeppelin, 1969
28 Eight Miles High
Byrds, 1966
29 Wipeout
The Surfaris, 1962
30 White Room
Cream, 1968
31 My Generation
The Who, 1965
32 Hey Joe
Jimi Hendrix Experience, 1966
33 Good Times Bad Times
Led Zeppelin, 1969
34 Third Stone From The Sun
Jimi Hendrix Experience, 1967
35 The Thrill is Gone
BB King, 1969
36 Heartbreaker
Led Zeppelin, 1969
37 Paperback Writer
Beatles, 1966
38 Beck's Bolero
Jeff Beck, 1967
39 Taxman
Beatles, 1966
40 Foxey Lady
The Jimi Hendrix Experience, 1967
41 Oh Well
Fleetwood Mac, 1969
42 Spirit in the Sky
Norman Greenbaum, 1969
43 Green Onions
Booker T. & the M.G.s, 1962
44 Suite: Judy Blue Eyes
Crosby, Stills & Nash, 1969
45 Summertime Blues
Blue Cheer, 1968
46 Revolution
Beatles, 1968
47 Fire
The Jimi Hendrix Experince, 1967
48 All Day and All of The Night
Kinks, 1964
49 Suzie Q
Creedence Clearwater Revival, 1968
50 Classical Gas
Mason Williams, 1968
---
This article originally appeared in VG March 2011 issue. All copyrights are by the author and Vintage Guitar magazine. Unauthorized replication or use is strictly prohibited.
---