Beck to Bonamassa, Clapton to Santana – we announce this year's winner in our "Readers Choice" poll and Hall of Fame entries. Plus, we interview Mick Ralphs and Dennis Dunaway, then sort through the latest gear and new music while offering the usual assortment of stellar features.
All this and more…
GET THIS ISSUE — order the print edition in the VG Shop, download a digital copy in the VG app, OR browse now, the FREE online digital issue.
IN THIS ISSUE…
FEATURES
› Time Keeps On Slippin'
The Ibanez Black Eagle
Sure, it oozes coolness. But ornate instruments are sometimes about more than aesthetics, and this one represents a turning point in the history of Japanese guitars. | By Michael Wright
› Power of Three
Fender's 1960 Bandmaster
The tweed 3×10 was a quirky, short-lived transitional model, which today makes it a rare, exotic beast. Its front-mounted control panel draws one in, but its best secrets hide elsewhere. | By Dave Hunter
› Size Matters
Martin Bodies in the 19th Century
Nobody knows for certain exactly when C.F. Martin began formally using the two-part system indicating size and level of ornamentation on his instruments, but here's a look at an 1887 0-28 that lends more than one clue. | By George Gruhn and Staff
› Twice as Heavy
Greg Lake's Zemaitis Doubleneck
The renowned British builder made guitar's for a laundry list of rock stars. This one stands out not only for its configuration, but the story it holds. | By Willie G. Moseley
› The VG Readers' Choice Awards
Each year, VG asks readers to decide who should enter the magazine's Hall of Fame and receive recognition in several categories. As usual, this year's list of winners includes true stand-outs.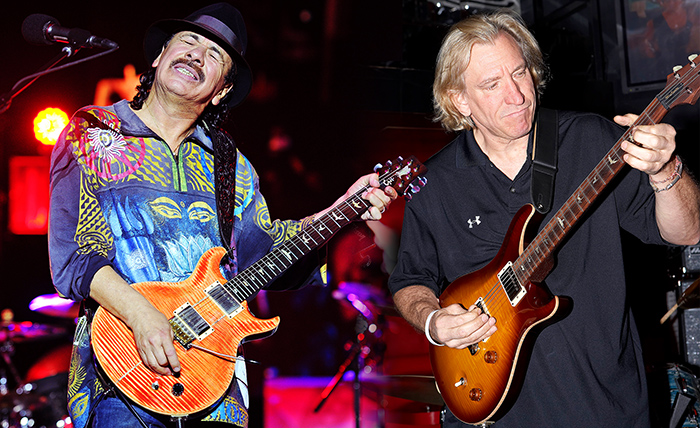 › Dennis Dunaway
Earwigs, Alice, and Beyond
His version of the All-American rock-star story begins with a high-school buddy named Vince Furnier. Their shared interest in music and art guided their ascent to stardom. Plus, a look at his key instruments. | By Ward Meeker
› Mick Ralphs
Good Company
A member of two renowned rock bands that, by rights, should be in the Hall of Fame, his is the story of a guitar hero who has rubbed elbows with his own heroes, and how his life deeply was impacted by English bands purveying American music. | By Elliot Stephen Cohen
FIRST FRET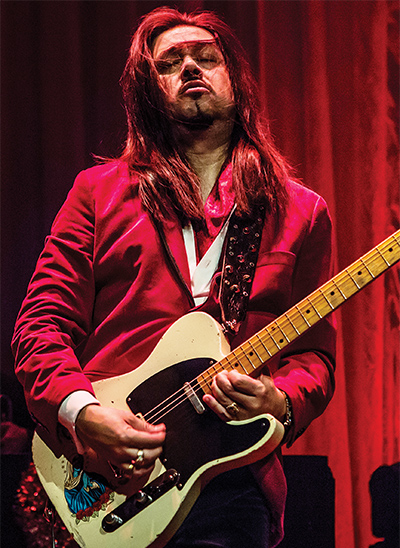 Reader Mail
News and Notes
Glam at Gordy's; Hart Photo Exhibit; VG Prize Winners; In Memoriam
Marc Ford
The Vulture
Ask Zac
Dave Hope
Memorable Musical Sojourn
Eddie Perez
Versatility and Joy
Joe Bouchard
Blue Oyster Cult and Beyond
Louie Shelton
Gold Coast Gigmeister
Larry Coryell
Back to the Barefoot Basics
DEPARTMENTS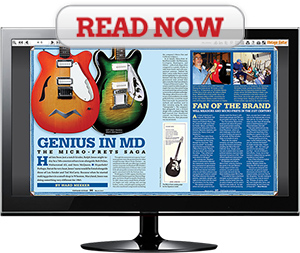 Vintage Guitar Price Guide
Order the 2017 VG Price Guide AND get the bonus digital edition FREE! The digital edition access code will be delivered with your print edition.
Upcoming Events
Vintage Guitar Classified Ads
A Place For Bass: The Latest Instruments and Gear for Bassists
Dealer Directory
Builder Showcase
Dealer Showcase
Readers Gallery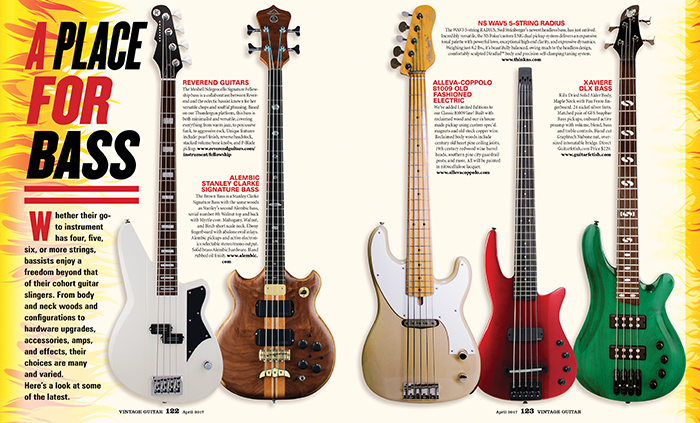 COLUMNS
The (Way) Back Beat
Advancing the Deco Dream – 1935 | By Peter S. Kohman
Acousticville
Acoustic Jams, Charity Guitars | By Steven Stone
Fretprints
Big Bill Broonzy | By Wolf Marshall
Dan's Guitar Rx
Gettin' It Straight | By Dan Erlewine
Shop of Hard Knocks
Carbon Copy | By Will Kelly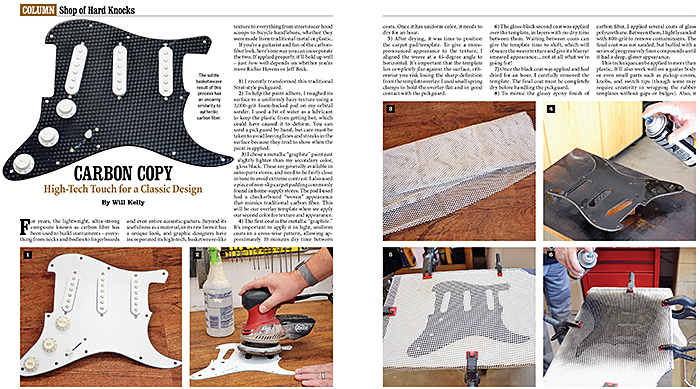 REVIEWS

The VG Hit List
Jimi Hendrix, Blackberry Smoke, Pink Floyd, Kentucky Headhunters, Slim Harpo, NRBQ, Santana, Larry Coryell, more!
Check This Action
Green In Blue | By Dan Forte
VG Approved Gear
AJ Peat Screaming Flamingo, Martin 00-17S, Musicvox 20th Ann MI-6, Victoria Sovereign, EHX Super Pulsar, MXR M250 Double Double, Saga Gitane DG-300/320, Xotic XSC-1 California Classic, Ibanez Analog Delay Mini, TC Electronic HOF Reverb Mini, Paul Hartmann Dutchess
Gearin' Up!
The latest cool new stuff! To be included in Gearing' Up, contact us at vguitar@vintageguitar.com.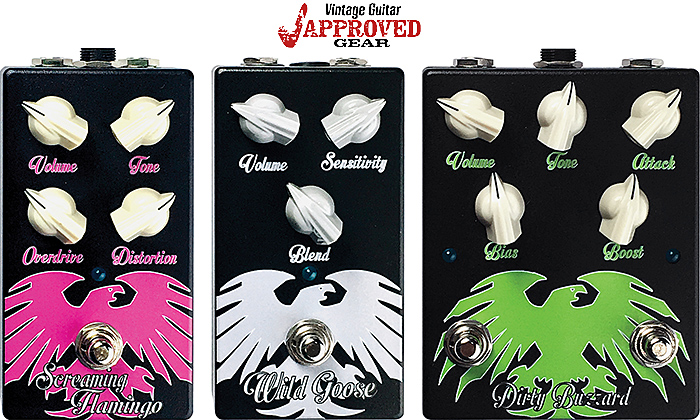 VG'S GIVEAWAYS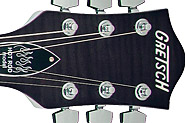 Gretsch G6120 SH valued at more than $4,000!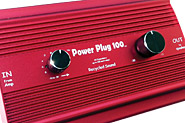 Recycled Sound Power Plug 100 attenuator from – $199.95 value!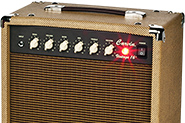 Carvin Vintage 16 – $699 value!
FROM READERS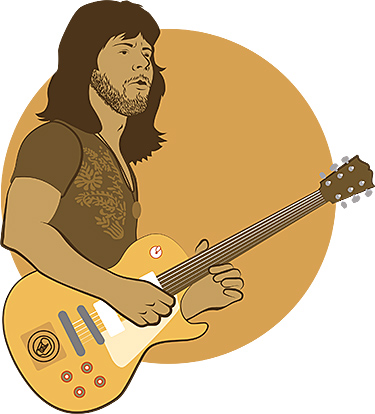 › Reader Mail
Send letters to vguitar@vintageguitar.com or mail to:Vintage Guitar, Inc. Attn: Reader Mail, PO Box 7301, Bismarck ND 58507.
› Readers Gallery
Check out the current issue Readers Gallery or VG's Online Readers Gallery
Send your photos to: doug@VintageGuitar.com or mail to: Vintage Guitar, Inc. Attn: Readers Gallery, P.O. Box 7301, Bismarck, ND 58507.
Readers submit photos with the understanding that they may be used in any VG, Inc. project. Due to the volume of photos we receive, we are unable to return them, please do not send us your only print.