In the '50s, Gretsch was desperate to make waves with its solidbody guitars – and none was fancier than the 6130 Round-Up. Read all about it, as well as interviews with Robert Randolph, Rik Emmett, Ike Willis, Wolf Hoffmann, and others. We also take a look at the D'Aquisto made famous by Mel Bay, then study the '70s Univox UHS-1 Lucy, and Park 45 amp. All this, along with our "VG Approved Gear" reviews, "Hit List" music reviews, new gear from NAMM show, and much more!
GET THIS ISSUE — order the print edition in the VG Shop, download a digital copy in the VG app, OR browse now, the FREE online digital issue.
IN THIS ISSUE…
FEATURES
› "You Got 'Splainin' To Do"
The Univox UHS-1 Lucy
When Keith Richards strolled onstage in '69 strapped to a piece of plexiglas with six strings, music fans took notice. So did Univox, maybe because a see-through guitar is like a pretty woman in a sheer dress; there's something about it that attracts attention. | By Michael Wright
› Masked Marshall
The Park 45
Amongst Marshall aficionados, Park denotes its own desirability – a feeling that it's a secret Marshall, with the same heart and soul and fury along with the added caché of being in disguise. | By Dave Hunter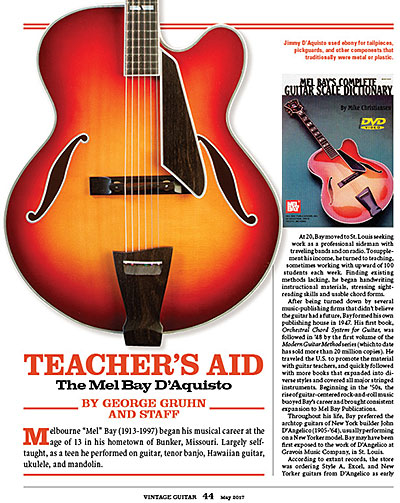 › Teacher's Aid
The "Mel Bay" D'Aquisto
The renowned pedagogue and founder of Mel Bay Publications preferred the archtop guitars made by John D'Angelico. This one, particularly famous for its appearance in Bay's books, was built in the '70s by the man who learned from the master. | By George Gruhn and Staff
› Ike Willis
You Are What You Is
Frank Zappa's "utility infielder" talks about his time in the late legend's heyday beginning with Joe's Garage, his guitar and big voice lending crucial support in the right places at the right times. Today, he works to sustain Zappa's legacy. | By Oscar Jordan
› Rik Emmett
Triumphant Return
After a decade helping Triumph achieve stardom with a blend of prog and hard rock, in the late '80s he transitioned to solo performer. His latest album, RES 9, re-emphasizes a band approach and includes guest spots by heavy-hitter guitarists. | By Greg Prato
› Head 'Em Out!
The Gretsch 6130 Round-Up
Gretsch begrudgingly entered the nascent market for electric guitars in 1953. Given the times, it couldn't be faulted for delving into gimmickry with this guitar. | By Ward Meeker
FIRST FRET
Reader Mail
News and Notes
She Rocks Honors Lita Ford, Others; VG Contest Winners; In Memoriam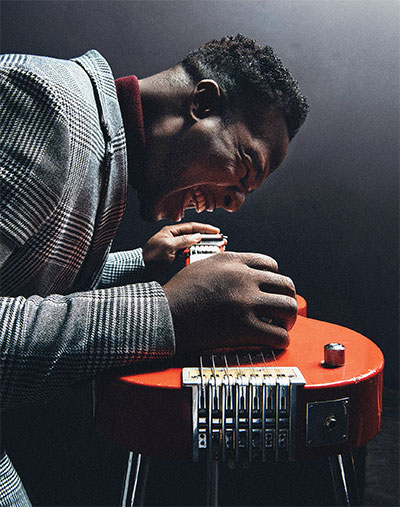 Robert Randolph
Soul Power
Ask Zac
John Wetton
1949-2017
Ryan Carraher
Night Music
Gustavo Assis-Brasil
Chromatic Dialogues
Wolf Hoffmann
Still Restless
Steve Jones
Pistol Player
Musical Occupation
Winter NAMM '17
DEPARTMENTS
Vintage Guitar Price Guide
Order the 2017 VG Price Guide AND get the bonus digital edition FREE! The digital edition access code will be delivered with your print edition.
Upcoming Events
Vintage Guitar Classified Ads
New Gear Spotlight
Builder Showcase
Dealer Showcase
Readers Gallery
COLUMNS
The (Way) Back Beat
Fretted Addities: Changing Times in Musical Advertising | By Peter S. Kohman
Fretprints
Mickey Baker | By Wolf Marshall
Q&A With George Gruhn
Dan's Guitar Rx
Gettin' It Straight: Replacing a Rick Truss Rod, Part 2 | By Dan Erlewine
Shop of Hard Knocks
New Look: A Pickguard, Better in Black | By Will Kelly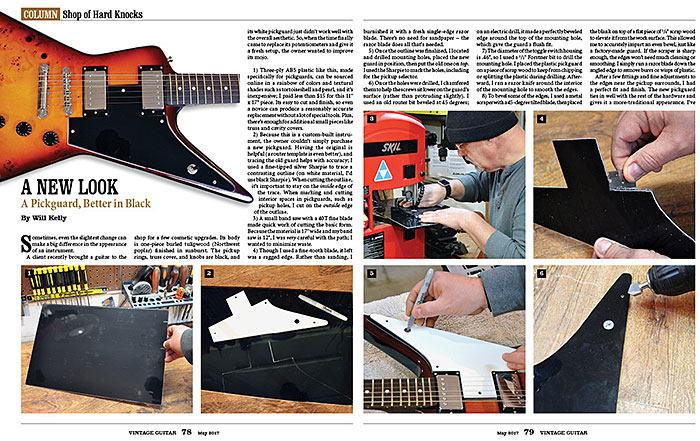 REVIEWS

The VG Hit List
Jeff Beck, Robert Randolph, CGT, John Abercrombie, Uli Jon Roth, Morphine, Mike Zito, Brian Setzer, Rush, and more!
Check This Action
Reflections | By Dan Forte
VG Approved Gear
Dantzig Tulsa Korina, DryBell Vibe Machine, EarthQuaker Space Spiral Modulated Delay, Taylor 712e, Rupert Neve 5017/sE Voodoo VR1, Senn by Eastwood Model One, Fender '57 Custom Pro-Amp, Fishman Aura Spectrum DI and ToneDEQ, Roland JC-22 Jazz Chorus, Supro Hampton
Gearin' Up!
The latest cool new stuff! To be included in Gearing' Up, contact us at vguitar@vintageguitar.com.
FROM READERS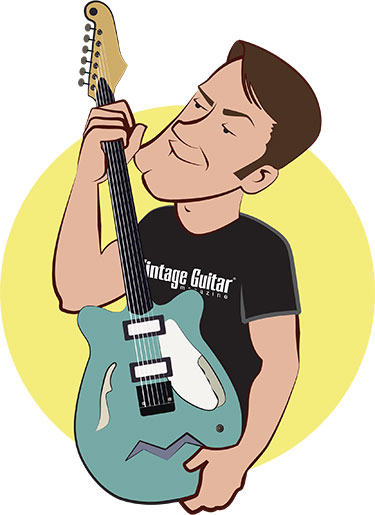 › Reader Mail
Send letters to vguitar@vintageguitar.com or mail to: Vintage Guitar, Inc. Attn: Reader Mail, PO Box 7301, Bismarck ND 58507.
› Readers Gallery
Check out the current issue Readers Gallery or VG's Online Readers Gallery
Send your photos to: doug@VintageGuitar.com or mail to: Vintage Guitar, Inc. Attn: Readers Gallery, P.O. Box 7301, Bismarck, ND 58507.
Readers submit photos with the understanding that they may be used in any VG, Inc. project. Due to the volume of photos we receive, we are unable to return them, please do not send us your only print.
VG'S GIVEAWAYS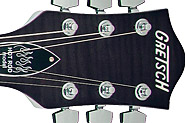 Gretsch G6120 SH valued at more than $4,000!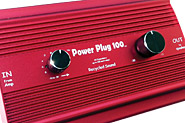 Recycled Sound Power Plug 100 attenuator from – $199.95 value!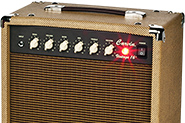 Carvin Vintage 16 – $699 value!