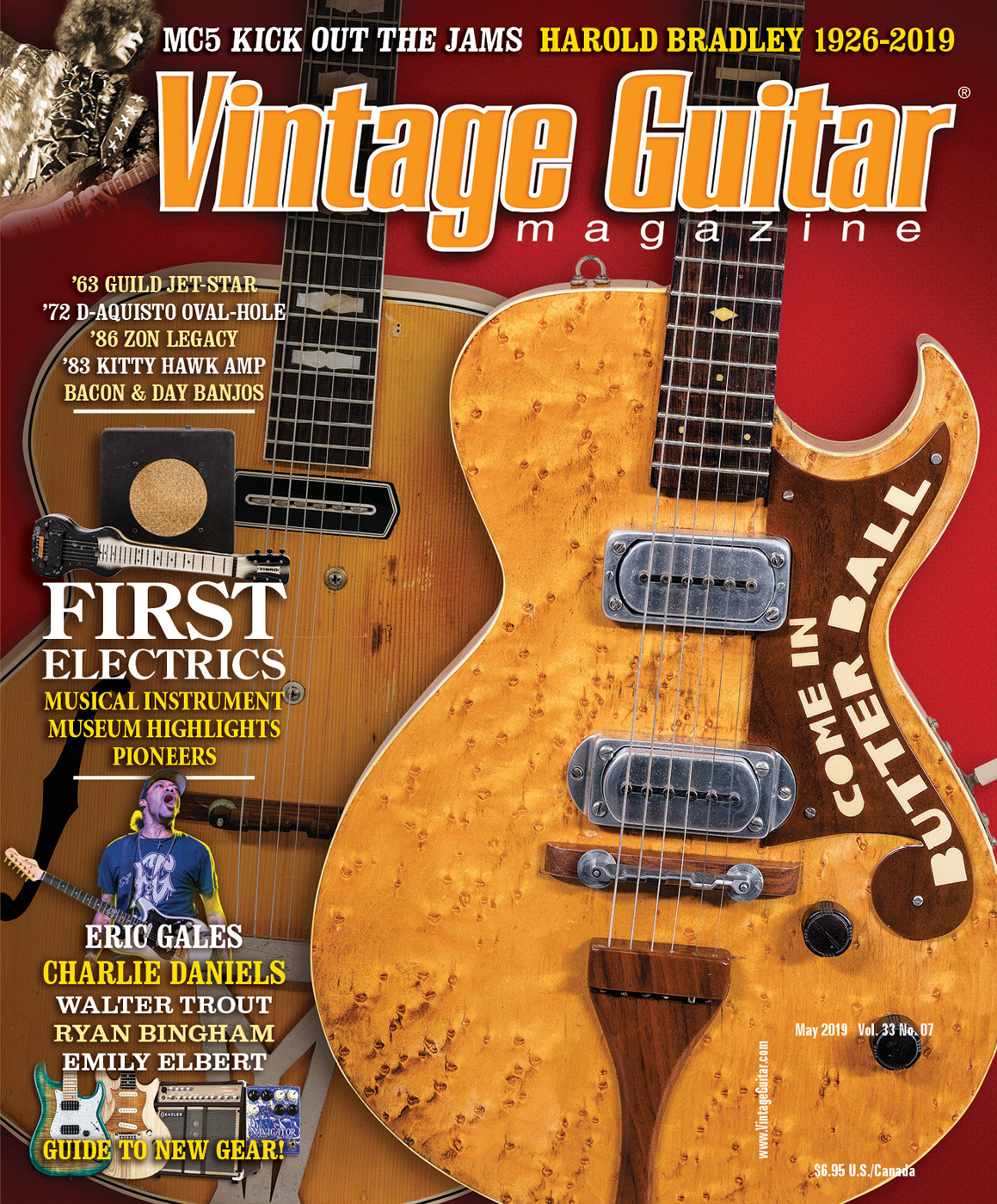 With more than 15,000 pieces, the Musical Instrument Museum is a must-see for anyone who digs guitars. We tour the MIM's new display focused on early electric guitars and heavy-hitter instruments that paved the way for the music we love.
We also speak with Charlie Daniels about his time as a session guitarist, his work with Bob Dylan, and his new blues album. And, we talk new projects with Eric Gales, Ryan Bingham, Steve Dadaian, Emily Elbert, Walter Trout, Donna Grantis, and Christophe Astolfi, then tell the amazing stories behind Zon's Legacy bass, the D'Aquisto archtop built for any musical setting, the rare British Kitty Hawk Custom combo amp, and Guild's S-50 Jet-Star.
We also recall the MC5's thunderous Kick Out The Jams album, our VG Approved Gear staff is ready with thoughts on the latest guitars, amps, and effects, and the Hit List crews helps us find the best new music. It's all in the May issue, available now!
Table of Contents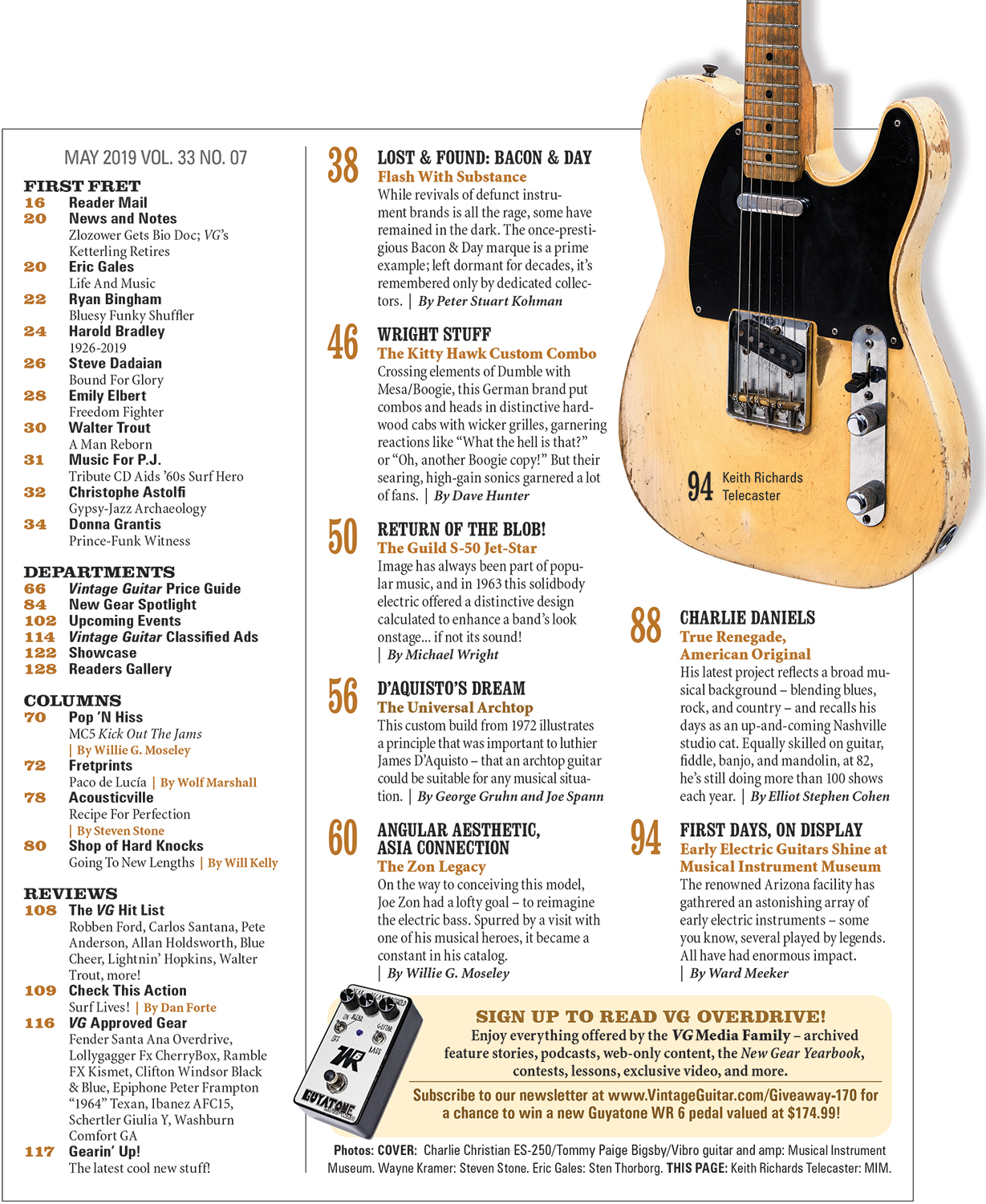 GET YOUR VG FIX
Your complete guitar coverage all starts with a new subscription to VG!
Print Copies Order print copies of the current issue or back issues in the VG Store.
Digital Edition Read for FREE in a web browser (Chrome, Firefox, Safari, etc.). The browser edition works on most computers or hand-held devices. Digital FAQ
Over time, Vintage Guitar magazine has become much, much more than the vibrant print magazine in your mailbox. Jump-start that passion for guitar with VG's Media Family the best and brightest selections from VG's vast archive of interviews, instrument profiles, and reviews of the hottest new gear and outstanding new music. See it all →
FROM READERS
Reader Mail Send letters to ward@vintageguitar.com or mail to: Vintage Guitar, Inc. Attn: Reader Mail, PO Box 7301, Bismarck ND 58507.
Readers Gallery Send your photos to: ward@VintageGuitar.com or mail to: Vintage Guitar, Inc. Attn: Readers Gallery, P.O. Box 7301, Bismarck, ND 58507. Readers submit photos with the understanding that they may be used in any VG, Inc. project. Due to the volume of photos we receive, we are unable to return them, please do not send us your only print.
Guitar Shows
Click on an event to see more information. Submit your upcoming event info to this form. See full calendar and past show photos at www.VintageGuitar.com/Upcoming.