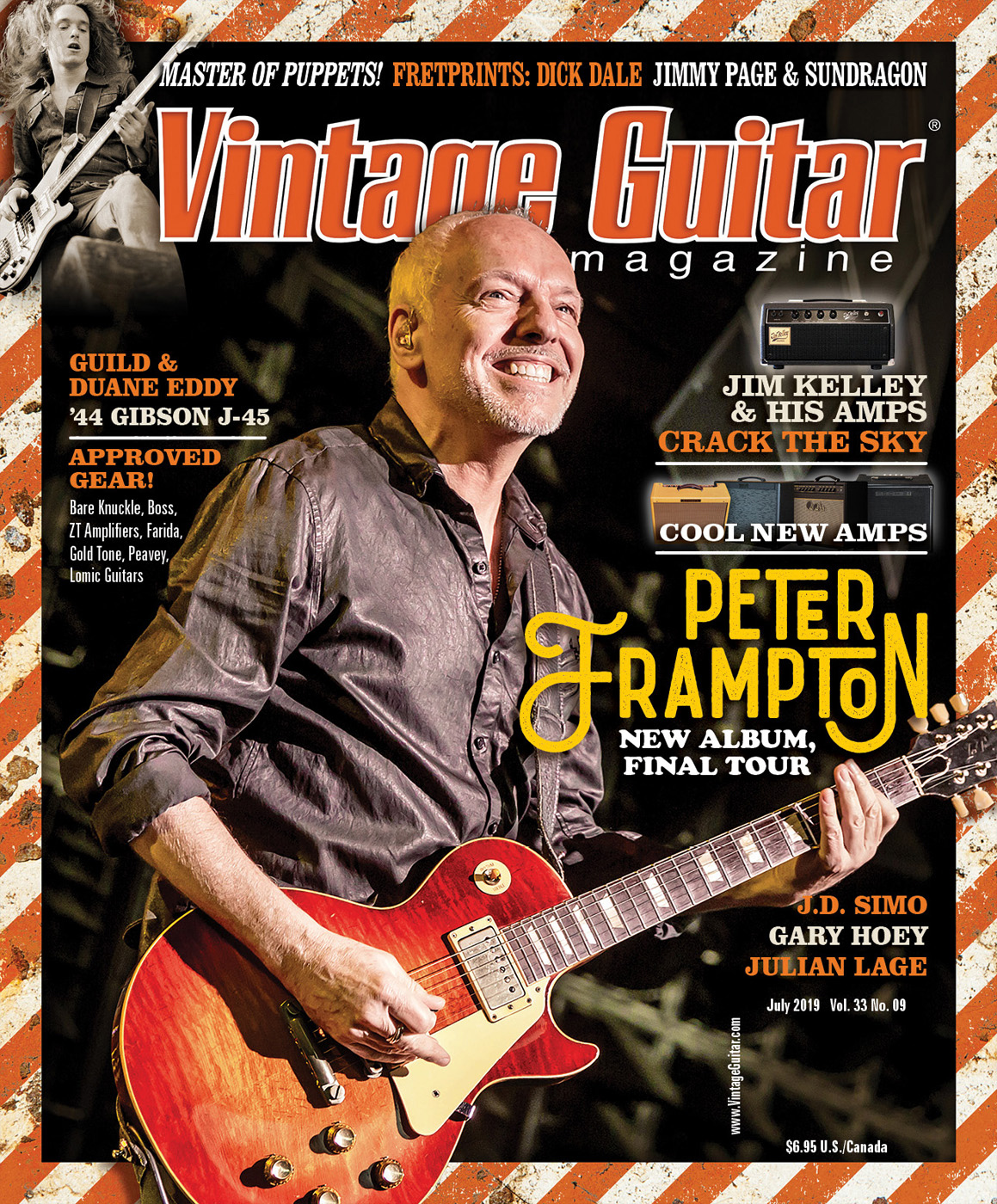 After nearly 60 years of making music, a recent diagnosis has forced Peter Frampton to make this summer's tour his final U.S. jaunt. We talk with him about it, his new album, and the Les Paul Custom made famous on Frampton Comes Alive!.
We also speak with guitarists Rick Witkowski and Bobby Hird, from Crack The Sky, as well as famed amp builder Jim Kelley. George Gruhn profiles the Gibson J-45 Maple Banner and Peter Kohman explains the Guild-Duane Eddy connection. We talk new music with Gary Hoey, Reese Wynans, Kirk Fletcher, Julian Lage, Watermelon Slim, J.D. Simo, and Charlie Apicella. Wolf Marshall breaks down three huge licks by Dick Dale, and we reflect on the vitality of Metallica's Master of Puppets.
Need to change you sound? Check our Amplifier Spotlight. And of course we'll let you know the latest VG Approved Gear and the best new music to grab, courtesy of our "Hit List." It's all in the July issue, available now!
Table of Contents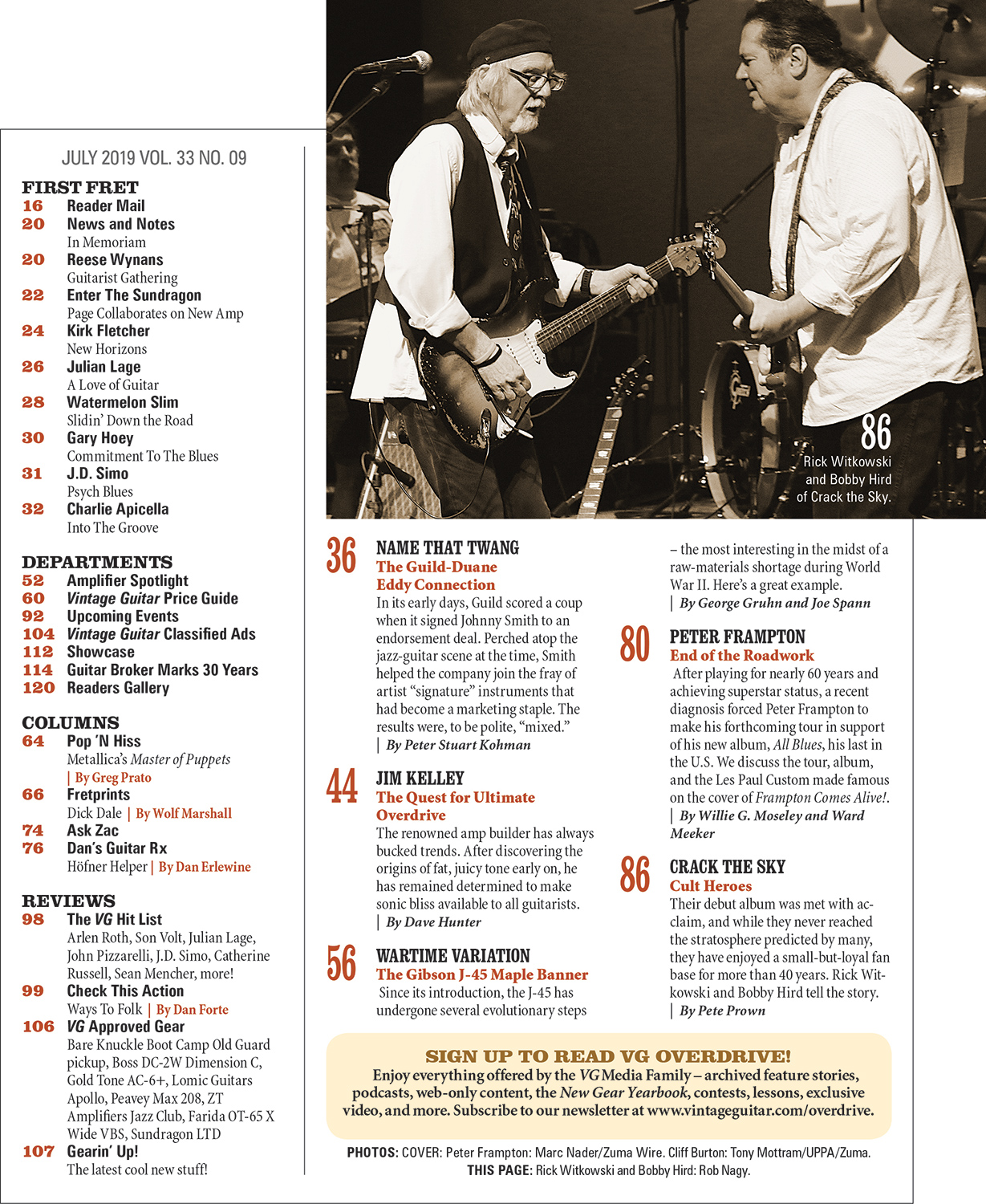 GET YOUR VG FIX
Your complete guitar coverage all starts with a new subscription to VG!
Print Copies Order print copies of the current issue or back issues in the VG Store.
Digital Edition Read for FREE in a web browser (Chrome, Firefox, Safari, etc.). The browser edition works on most computers or hand-held devices. Digital FAQ
Over time, Vintage Guitar magazine has become much, much more than the vibrant print magazine in your mailbox. Jump-start that passion for guitar with VG's Media Family the best and brightest selections from VG's vast archive of interviews, instrument profiles, and reviews of the hottest new gear and outstanding new music. See it all →
FROM READERS
Reader Mail Send letters to ward@vintageguitar.com or mail to: Vintage Guitar, Inc. Attn: Reader Mail, PO Box 7301, Bismarck ND 58507.
Readers Gallery Send your photos to: ward@VintageGuitar.com or mail to: Vintage Guitar, Inc. Attn: Readers Gallery, P.O. Box 7301, Bismarck, ND 58507. Readers submit photos with the understanding that they may be used in any VG, Inc. project. Due to the volume of photos we receive, we are unable to return them, please do not send us your only print.
Guitar Shows
Click on an event to see more information. Submit your upcoming event info to this form. See full calendar and past show photos at www.VintageGuitar.com/Upcoming.

VG Youtube Uploads