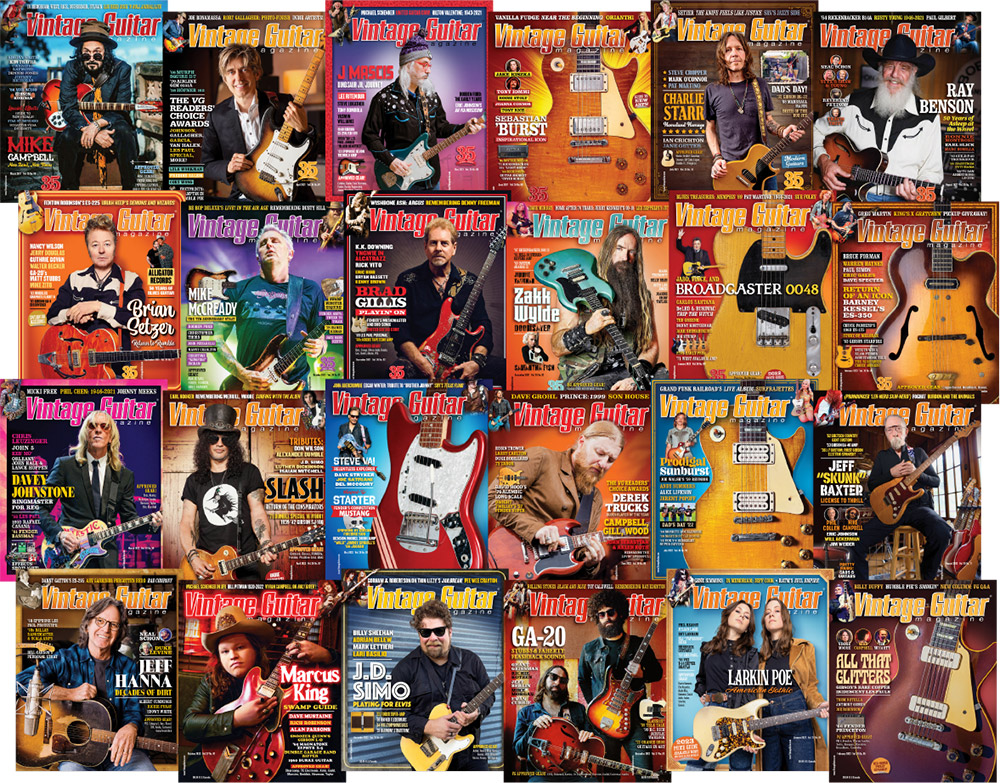 SAVE NOW!
Get 12 Issues for Only
$25.95

 and

Save 74%

Off the Cover Price!
To take advantage of this fantastic

1

or

2-year

subscription offer, simply select an option below! Or call
1-800-844-1197

and mention code:

BBCD22 

for a 1-year, or

BBCD222Y

for a 2-year sub!
Preview

a digital issue of VG.
---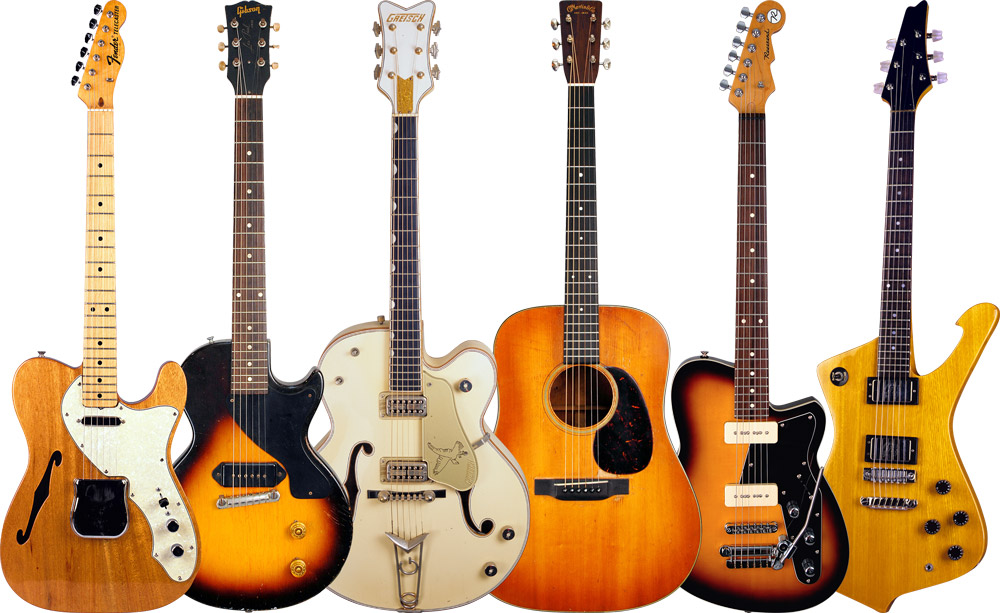 COOL NEW & VINTAGE GEAR, TOP PLAYERS, TECH SECRETS & MORE!
Every month in VG, you'll get:
In-depth interviews with guitar heroes of the past and present.
Full-color features that highlight classic guitars, amps, and other gear in fantastic detail.
The real stories behind the less-than-famous guitars and amps that fueled the guitar craze.
New gear reviews and product news!
The popular "Reader's Gallery," showcasing readers' instruments. Send photos of your favorite gear!
Tone, repair, and maintenance secrets from guitar and amp experts Dan Erlewine, and Dave Hunter.
Columns and features on all types of acoustics, electrics, amplifiers, basses, and effects.
Wolf Marshall's "Fretprints" lowdown on famous licks by legendary players.
Reviews of the best new guitar-oriented CDs, videos, DVDs, and books.
Up-to-date values on vintage and used gear.
A list of guitar shows from around the world!
Plus, dealers of new, used, and vintage instruments in every issue, VG provides a direct link to your dream axe and rig! And as a subscriber, you can buy and sell using VG's FREE classified ads.