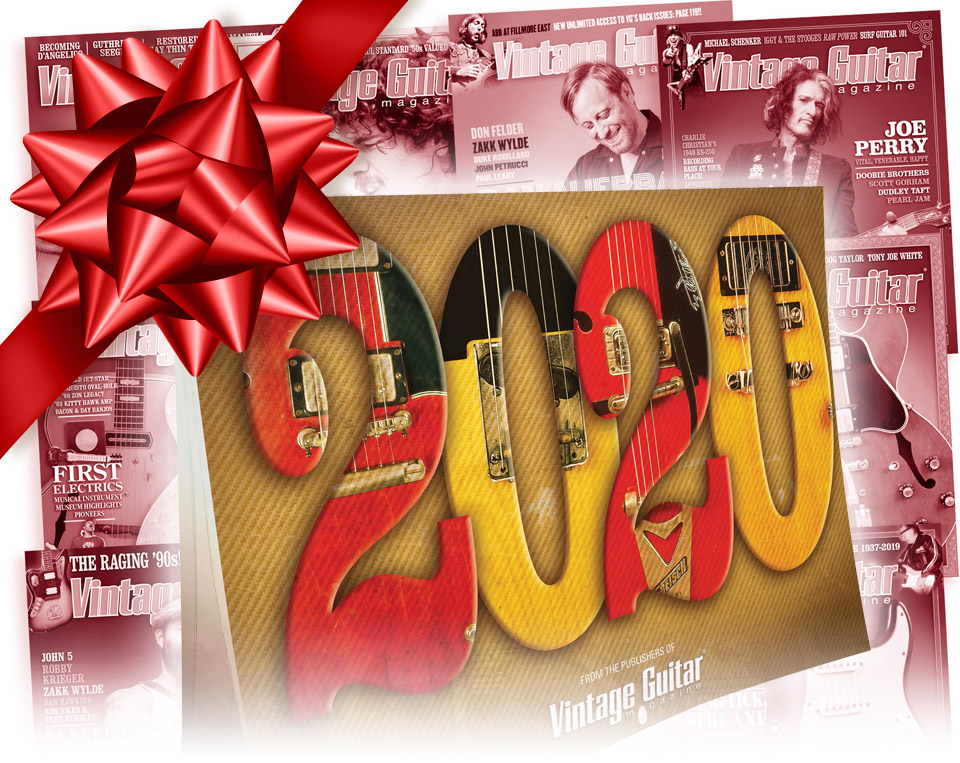 GIVE YOUR GUITAR-LOVING FRIENDS THE GIFT OF
VINTAGE GUITAR
And Treat Yourself to the classic VG 2020 wall calendar – FREE!
They'll enjoy Vintage Guitar as much as you do and stop borrowing your copy! Plus, we'll send them a cool VG card announcing your gift, and send you a 2020 VG Wall Calendar!** Order by December 13th to ensure they receive the card before Christmas.
A great gift – 12 months of Vintage Guitar! There, that was easy… now go play some guitar.
$24.95 for first gift (or my own renewal)* with Free Calendar
$12.95 for each additional gift* (no Calendar)
Just Return here and click above to order more than one additional gift.
*In Canada add $20 per subscription. All other Foreign add $45 per subscription.
**VG Desktop Calendar sent to orders paid by March 15th, 2018 or while supplies last.
---