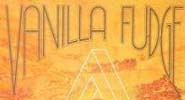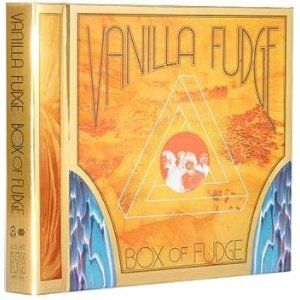 Maybe it's the name, maybe it's the band's insistence on turning everything from Michel Legrand to Sonny Bono into an epic, but Vanilla Fudge has never gotten the respect it deserves. But in its short span (forming in late '65, splitting in '69), the Fudge was as huge as its bombastic sound – headlining shows over opening acts like Steve Miller and Led Zeppelin. With its four discs and 44-page booklet housed in a sturdy gold-foil album, this is the most extensive, deluxe treatment the band has ever received.
The quartet borrowed heavily from fellow New Yorkers the Young Rascals, but with psychedelic trappings, classical predilections, and a heavier sound – anticipating groups like Iron Butterfly and ELP, not to mention the power ballads of countless metal and stadium bands.
Organist Mark Stein, guitarist Vince Martell, bassist Tim Bogert, and drummer Carmine Appice relied on covers (invariably slowed down and extended) to the point that it bordered on gimmickry. Only one of these – their dramatic reading of the Supremes' "You Keep Me Hangin' On," yielded a Top 10 hit when it was reissued a year after its initial summer of '67 release.
The real treat here, the group's previously unreleased New Year's Eve set from 1968/69 at Fillmore West, shows what a tight and adventurous band they were. What Martell hinted at on record (with Stein's Hammond handling most of the soloing) comes full-throt;tle – his Indian-tinged cadenza on "Hangin' On," aggressive wah on "Shotgun," and mix of power chords, blues bends, and jazz excursions in "Break Song."
Bogert and Appice, of course, stayed together as the rhythm section of Cactus, which morphed into Beck, Bogert & Appice. Stein subsequently played with Tommy Bolin and others, but, save Fudge reunions, Martell has mysteriously eluded the radar.
---
This article originally appeared in VG's Oct. '10 issue.  All copyrights are by the author and Vintage Guitar magazine.  Unauthorized replication or use is strictly prohibited.

---