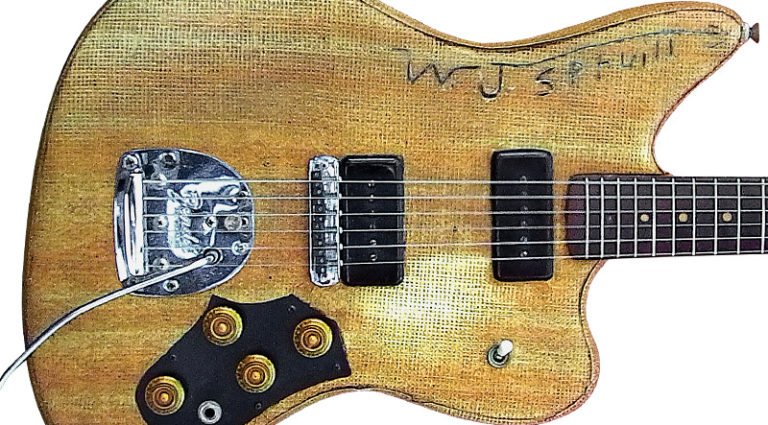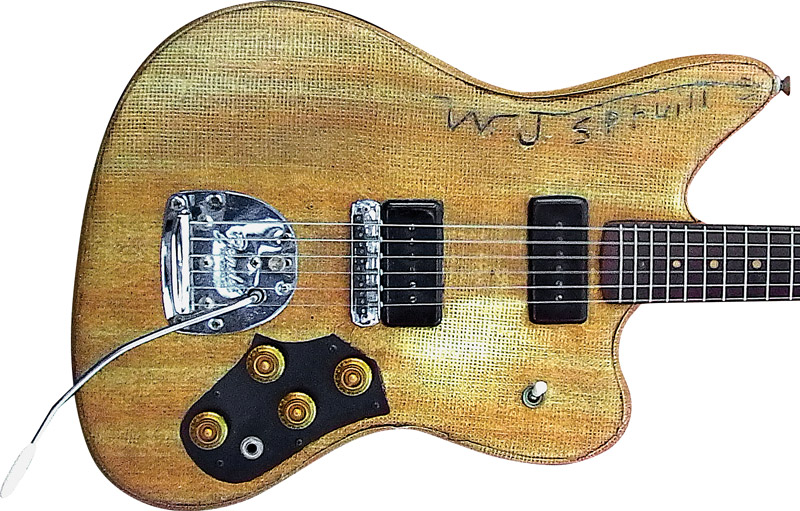 Wilbert Harrison's 1959 version of Leiber and Stoller's "Kansas City" shares space at the summit of all-time blues/pop classics, its guitar part ably handled by New York City session ace "Wild" Jimmy Spruill.
Born to sharecroppers in North Carolina, Spruill learned to play on a cigar-box guitar. By the mid '50s, he'd set out northbound to earn a living with his semi-hollow Gibson and a Supro amp; the pairing is heard on his early sessions like Charles Walker's 1956 single, "Driving Home," and from that point through the '60s, he was one of the city's top session players, working blues and R&B dates for producers Danny and Bobby Robinson along with sessions for Old Town, Vanguard, and other New York labels.
Spruill's career reached its apex in '59, on Dave "Baby" Cortez' instrumental "The Happy Organ," which hit #1 on May 11, and on Harrison's "Kansas City," which went #1 the following week. He also recorded with King Curtis and Little Anthony and the Imperials, then in '61 tracked The Shirelles' "Dedicated to the One I Love," which reached #3.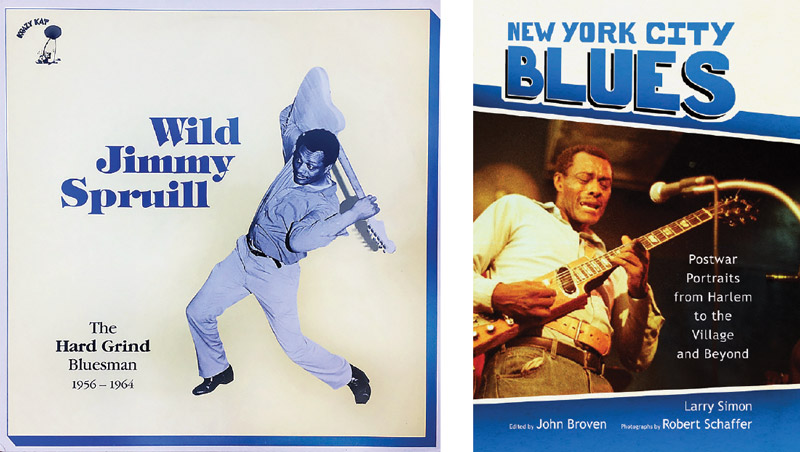 Through the late '50s and early '60s, Spruill was using a Jazzmaster and other guitars on sessions for blues artists Buster Brown, Elmore James, Bob Gaddy, Larry Dale, and Bobby Long.
Mike Gilroy, a NYC blues enthusiast who has studied Spruill's recordings, first met him at a gig in the early '90s.
"From our conversations, I got the impression Jimmy went through guitars like water," he said. "From the Gibson, he quickly moved to various Strats and Teles, and I think he favored Strats most; I once read to him some of Cub Coda's liner notes from Relic Records' Wilbert Harrison release, and when I got to the description of Jimmy using the 'whammy bar,' he grew incredulous, saying, 'I never used a whammy bar. I tore it off,' and insisted his sound came from his hands. I'm sure it was no boast."
Gilroy believes Spruill got this '66 Jaguar later in his career and was drawn to its size and weight.
"It's smallish in scale and light, which appealed to Jimmy because by the mid '60s, he had back problems, probably due to his acrobatic performance style," he said.

While Spruill's comment on the Strat's vibrato hints at his penchant for modifying guitars to suit his needs, the Jag is next-level. Its funky finish is burlap wallpaper, and before applying it, he flipped the bridge, replaced its pickups with Gibson P-90s, and added a new set of controls topped with Gibson knobs. The burlap nicely conceals his carpentry.
"He altered pretty much everything he got his hands on," said the guitar's current owner, Larry Simon, a professional guitarist and author of New York City Blues: Postwar Portraits from Harlem to the Village and Beyond.
Though the Jag's mods are radical, they don't match what Spruill did to the Les Paul Professional he acquired later still and made considerably lighter by sawing off the upper and lower bouts. While neither is heard on Spruill's classic recordings, Gilroy says it's possible they made it onto later "home" sessions he did with Larry Dale for small labels like the one operated by Juke Blues magazine. Spruill worked until '93.
"I first met Jimmy in the late '80s, while searching out retired New York bluesmen and encouraging them to return to playing," Simon noted. "During one of our visits in the early '90s, he asked if I knew anyone who might want to buy his old Jaguar. He was asking a fair price, so I said, 'I'll take it!' I still play it constantly, and it sounds amazing."
In '96, Spruill suffered a heart attack and passed away while riding a bus home to the Bronx from Florida, where he was visiting fellow session man, sax player Noble "Thin Man" Watts.
---
Do you have a classic/collectible/vintage guitar with an interesting personal story that might be a good fit for "Classics?" If so, send an e-mail to ward@vintageguitar.com for details on how it could be featured.
---
This article originally appeared in VG's May 2022 issue. All copyrights are by the author and Vintage Guitar magazine. Unauthorized replication or use is strictly prohibited.