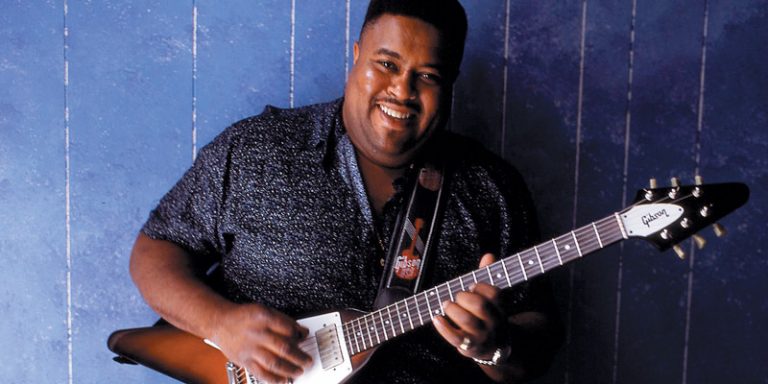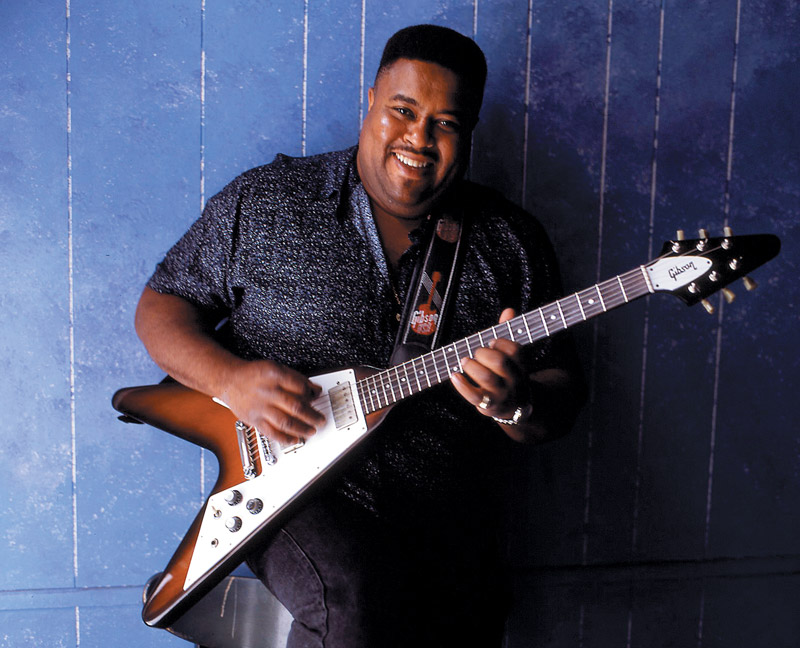 "A lot of people…think [blues is] all the same. So I try to take that element out. I don't want to restrict myself in terms of genre or influence."
It's not hard to figure out why Larry McCray became a guitarist. "My dad was a musician," he said. "Grandma played guitar, my other grandma played piano, and my big sister, Clara, got me started on guitar when I moved from Arkansas up to Michigan. She was 17 or 18 years older than me, so she was kind of like a second mom. She always had an amp and guitar in the car, and it was always fun when she came off the road. We waited for her to break out the equipment and play tunes. And that lit a fire under me. In fact, when I moved to Saginaw, she'd catch me playing the guitar and get a little mad. But when she figured out I had respect for her instrument, it was alright. Then she tried to teach me."
McCray's appetite for musical learning led to many forms of music, which is evident on his latest release. It's full of blues, Southern soul, island music, and even hints of country, all dominated by soaring guitar.
"I try not to be so predictable," he said. "A lot of people, when they hear you play the blues, think it's all the same. So I try to take that element out. I also don't want to restrict myself in terms of genre or influence." Growing up in rural Arkansas in the '60s meant McCray was influenced by a lot of things; radio played everything from Aretha to James Brown, B.B. King, and right alongside you'd hear Eric Clapton, Dr. John, and country music. "So I heard everything. I like to play the blues, but I like to use rock, I like to use funk, I like to use reggae, and I might even throw in a little jazz. I grew up with players like Lee Ritenour, Larry Carlton, and Larry Coryell, too. I just didn't want to restrict myself."
McCray's first big break came in 1986, when he was playing a house party near Detroit. The barbecue hosted 500 folks, and he remembers most of them being musicians. "The McCray Brothers, with me, my brother, Steve, on drums, and brother, Carl, on bass, got a lot of good feedback. A fella approached and asked if we'd like to make a record. I thought, 'Sure… how many times have I heard this song and dance?' And he did call back, but I blew him off again! Well, he called a third time before I said to myself, 'You're gonna f**k this up.' So I checked it out. And we went in, and made our first record."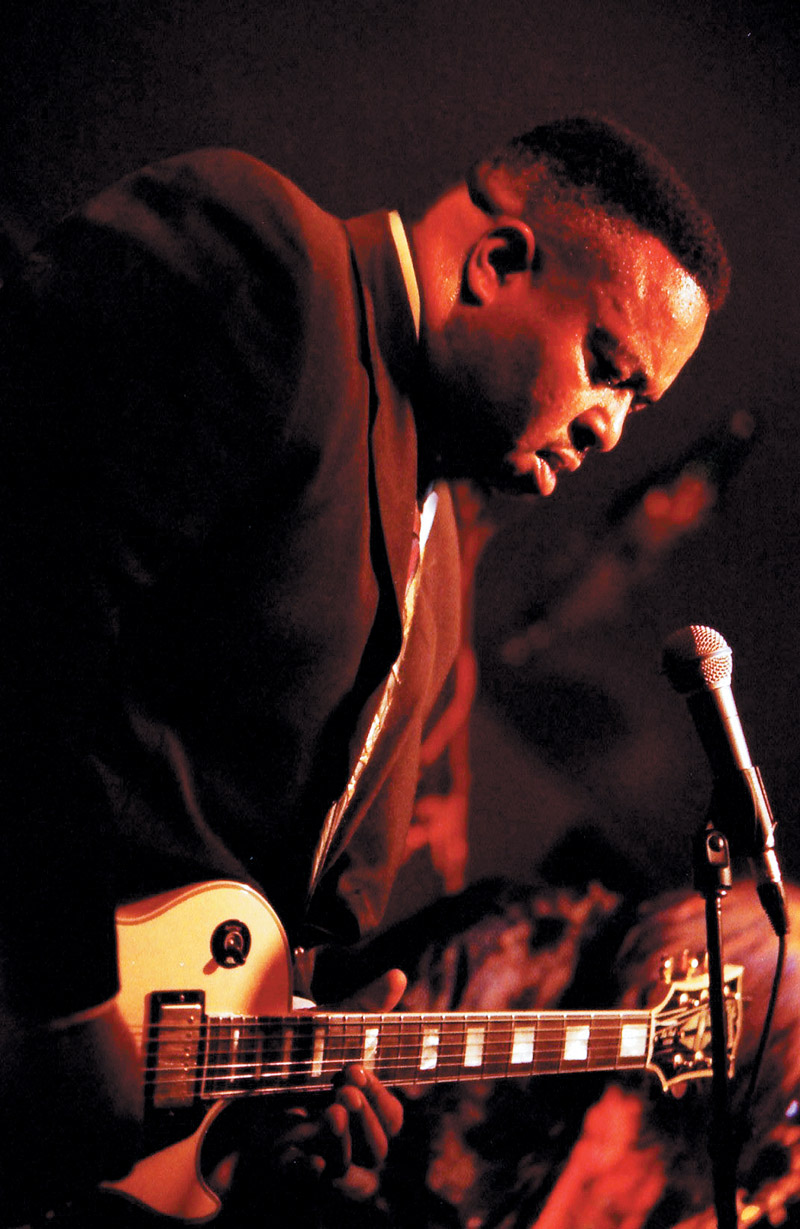 Since then, McCray has been a major road warrior, opening for various acts in rock and blues. That includes a relationship that has developed between him and the Allman Brothers. "They've been one of my most treasured musical finds. I met Warren Haynes in the late '80s. I was blown away when I heard him play and we spent about 10 days in Memphis writing and recording. We've stayed good friends and I'll bet I've jammed with the Allman Brothers 40 times. I've opened for both them and Gregg's band. Warren and Derek Trucks are two of my favorite players. I can't tell you how much respect I have for those guys." Being on the road so much does present problems, and McCray is happy with the way his new record turned out, though now he wishes he'd been more involved in the mixing process. "This record was a lot of fun to make, but I wasn't there for all the final production. I'm a working musician and my time is limited. But considering everything, I'm happy with it even if I know where the improvements could be made." And with a laugh. he adds "But I try to let people catch those spots. I try not to point them out because a lot of times if you don't, people don't catch them, you know?"
McCray's guitars of choice all bear the Gibson logo. He points to his Flying V, Les Paul, and ES-335 as favorites. "I've become lucky and blessed enough to have started a little collection. I have a few choices of each. My favorite V is a reissue with double-wound '57 pickups. I've also got a '56 reissue with P-90s." He's also fond of a Gibson Blueshawk with P-90s he calls "the baddest little guitar in the world" with "a big woofy sound" that is perfect for his playing. His amp collection consists of various models, though he prefers vintage Fenders, especially a Deluxe Reverb or Super Reverb.On occasion he uses a Marshall JCM 800, a Soldano, and a Red Bear. He credits two Rocktron Austin Gold pedals with helping him get the sound that dominates his soloing. "I use one for tone and the other I use for more volume," he said. "With the Austin Gold, you can make any combo sound like a half-stack."
McCray recently toured in Russia and Turkey as part of a package with several other artists. The group played sold-out venues to very receptive audiences and he calls it "one of the best promotions and productions I've ever been on." Asked if he still spends most of his time on the road, his reply is spiked with laughter. "I'd better if I want to eat."
---
This article originally appeared in VG's June 2008 issue. All copyrights are by the author and Vintage Guitar magazine. Unauthorized replication or use is strictly prohibited.
---
Kyle Dillard and the Lake Forest Church Band with Larry McCray