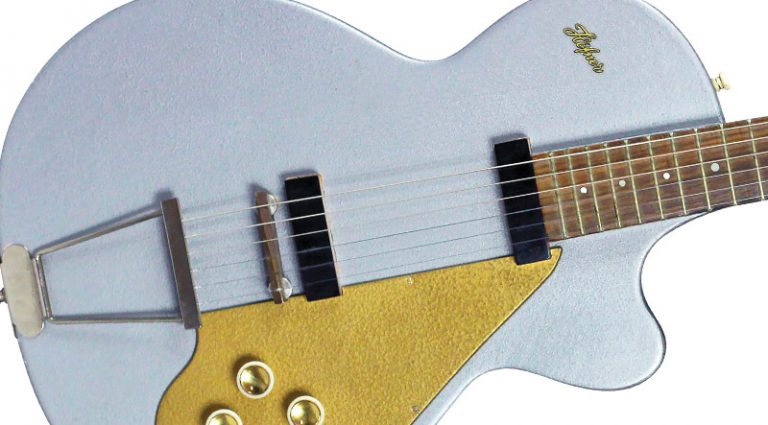 ---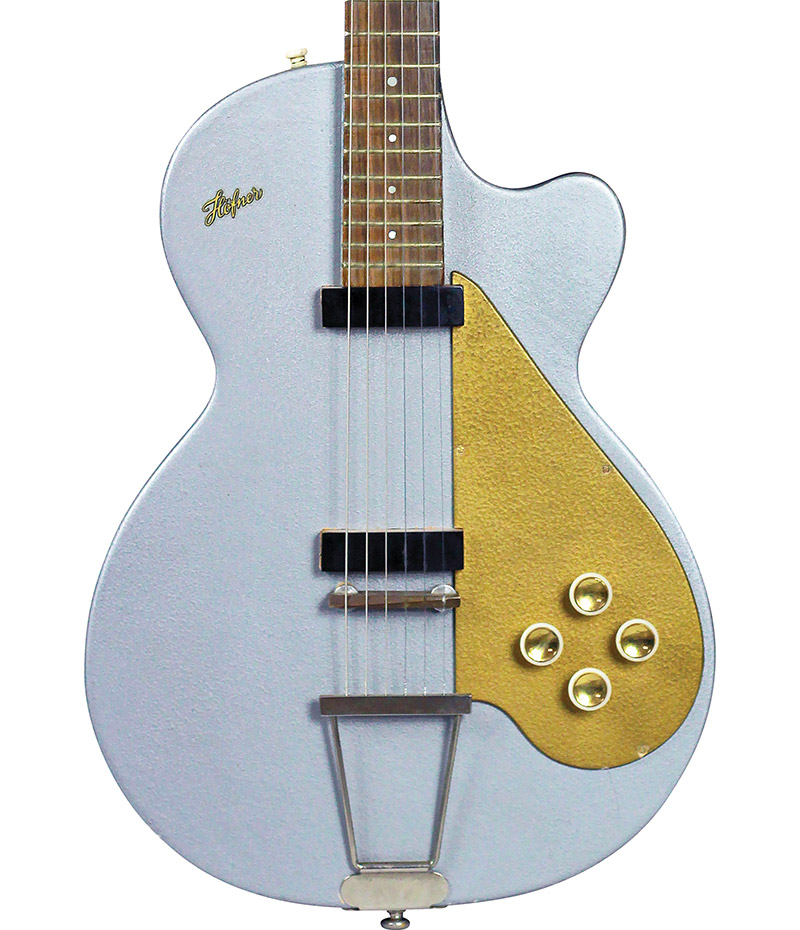 He may not be part of anthropological history like Dutch paleontologist Eugene Dubois, but Simon Adahl did have to dig a bit to discover this "missing link" – a first-version Höfner 162.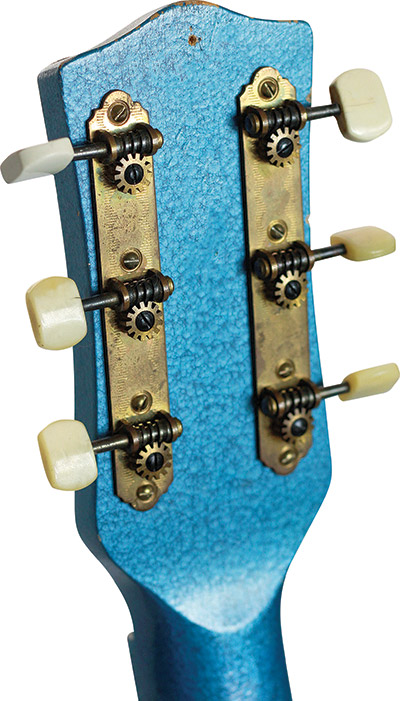 In the summer of 2018, Adahl, his wife, and two friends were taking an evening stroll through downtown Skänninge, Sweden, when they passed a defunct antique shop. Glancing through the window, Adahl froze as he glimpsed a guitar lying on the floor inside. A touring/recording musician and music producer for more than 50 years, he had played many cool instruments, from his older brother's Hagström Viking and '62 Fender Jazz Bass he first played as a kid to his '59 Gretsch Country Club and Gibson Les Paul Studio. But he had never seen anything like this.
"I could see the Höfner logo on its body, but I had never seen that model, and I just loved the design," Adahl recalled. "Höfner was B-grade when I grew up – we wanted Fenders or Gibsons and never thought about Höfner. But looking at that one, I was astounded that it was just lying there on the floor."
Grabbing his phone, he shot a photo of the phone number written on a piece of paper taped to the door.
"I said to my friends, 'I just have to have that. Even if it turns out to be rubbish, I could hang it on my studio wall, like art.'"
The next day, he dialed the number, but the elderly man who answered offered little information, saying simply, "My son will take care of this," as he took Adahl's number. Three months passed without word before he called again. By then, the man was in a hospital and told him, "I can't do anything more."
Disappointed but sympathetic, Adahl put the guitar out of his mind. Several weeks later, his phone rang.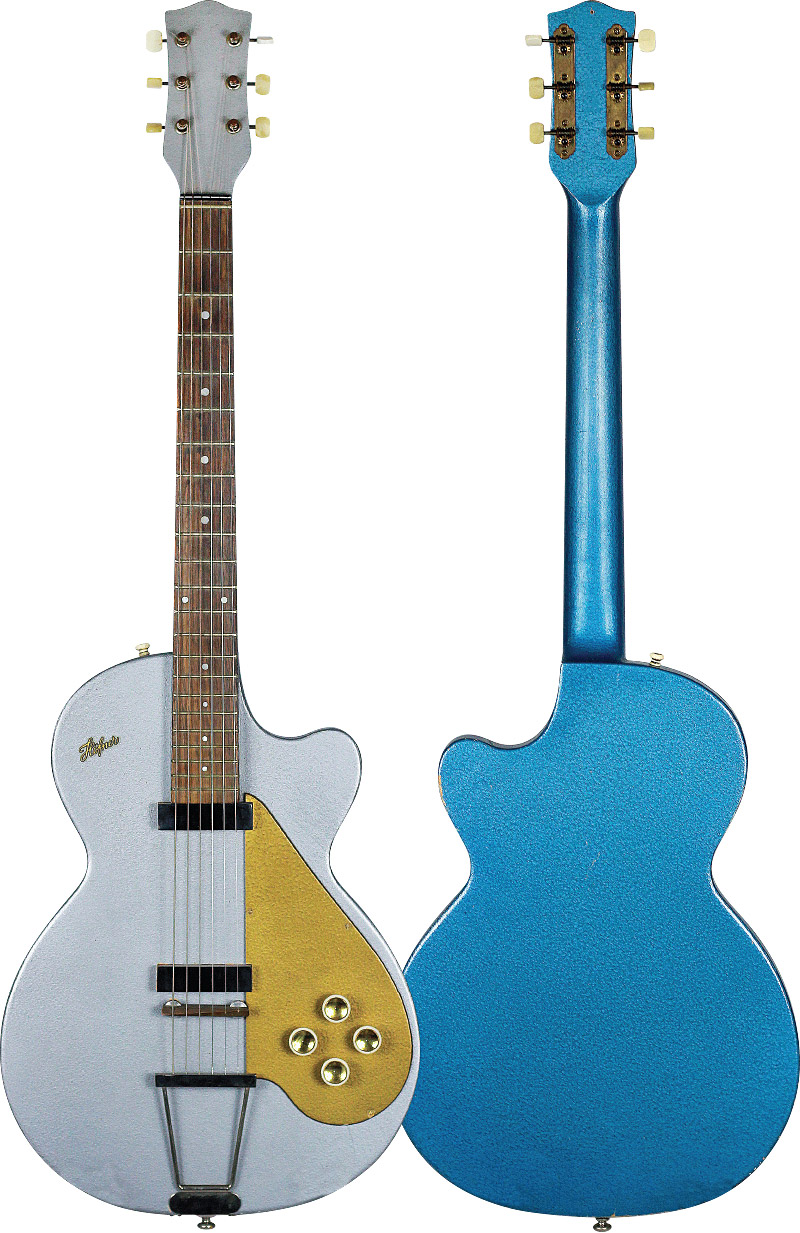 "It was the man's son, saying, 'I'm sorry for the delay. My father suffers from dementia, and I found your number here. I don't know anything about that guitar or what price I may set for it, but if you're still interested, we are about to clean out his shop. Give me an offer.'"
Reminding himself it would likely be a wall-hanger, Adahl told him, "I don't want to be stingy… What about 1,700 krona (approximately $200)?" The man shouted, 'Yes! The guitar is yours.'"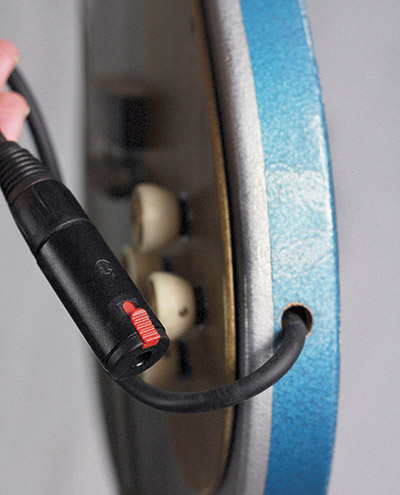 The next day, a friend picked it up and a week later it was at Adahl's home in Gävle. Curiosity sent him straight to the internet to identify the guitar, but after days of searching, "I couldn't find the model anywhere," he said. "It was like I'd found a missing link."
His research included an e-mail to Höfner, but there was no reply. So, he turned to a website he'd discovered, vintagehofner.co.uk.
"It had a form for submitting information and questions, but it asked specifics, and I didn't know anything. So, I simply wrote, 'Please help. I don't know what kind of Höfner I have…'"
The site's host, lifelong Höfner fan Steve Russell, replied, asking Adahl to send photos of the guitar.
"I was delighted," Russell said. "I had been looking for photos of a first-version 160/162 for many years to fill a gap in my Höfner Solids gallery. I've seen only one or two other first-version 162s, but, like many other budget-level Höfners, they'd been heavily modified. A clean original like Simon's is extremely rare."
The 162 was one of Höfner's first solidbody guitars; introduced in 1956 with the single-pickup 160, it had rotary Volume and Tone controls on four potentiometers instead of the two Höfner introduced in late 1958 with the more-common "control console." Russell said this version was also supplied to the Selmer London Company, which distributed Höfners throughout the U.K. and the Commonwealth. The Selmer model name for the 160/162 was "Colorama," and all were given serial numbers, unlike the European-market guitars.
"Simon's guitar demonstrates Walter Höfner's determination to use the timber-based fittings made by his own craftsman," Russell said. "This avoided the need to purchase metal and plastic fittings from other outside companies – hence the rosewood pickup cases, rosewood bridge, and wooden scratch plate.
"The guitar is in exceptional condition," he added. "It looks like it did when it left the company's Bubenreuth (Germany) workshops in 1958."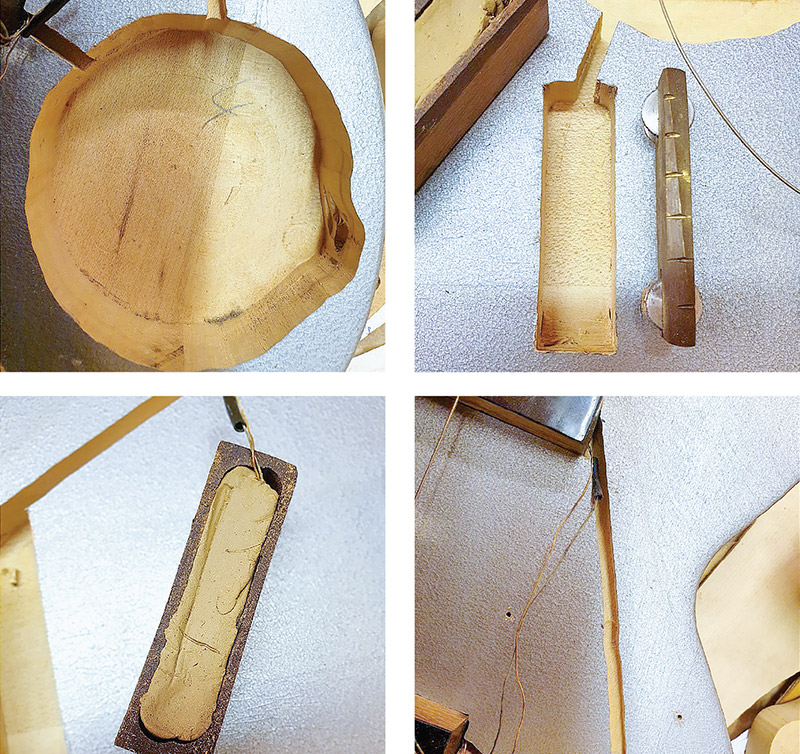 Though Adahl was anxious to gig with the 162, that proved easier said than done.
"It didn't have the usual input jack," he noted. "From 1956 into '58, they used a small diode plug instead, and it was missing. Also, it was impossible to install a regular 1/4″ jack because the body is so thin."
He enlisted the help of Robert Sahrling, at Ares Guitar.
"After he removed the pickguard, he phoned me, laughing," Adahl recalled. "He asked, 'What is this, home carpentry?'"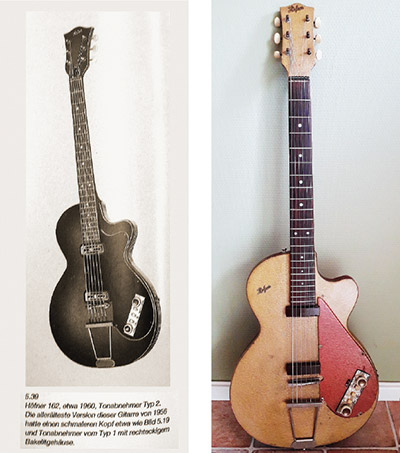 "I've been in business since 1987 and have worked on many Höfners through the years, but none like this," Sahrling said. "When Simon walked in with the case, I thought he was about to show me an old wreck (laughs). But when I opened it, I was amazed. It looked like a prototype with cavities made by hammer and chisel. The pickup cover and pickguard were wood, and the neck was the thickest I've ever seen. The guitar was built to last, so it was no problem to put new strings on and bring the electronics back to life."
The only thing that needed actual repair  was the quirky small-DIN output connector.
"Unfortunately, we couldn't find another DIN the same size," Sahrling noted. "So, I soldered a one-meter instrument cable from the Volume pots directly to a female 1/4″ locking jacket. It worked perfectly."
After two weeks, Adahl walked out with the 162, bound for his favorite amp rig, an Ares TC-50 made by Sahrling.
"To my surprise, the pickups were perfect," said Adahl. "It sounds like an old Telecaster – maybe better. It's crisp and bright, but with a clear, solid bottom sound. I was blown away! I figured the pickups were too old to work right or sound good, but I was totally wrong. I just love its sound. And the neck is straight even without a truss rod – I still can't believe that. The guitar is perfect onstage and has given me no problems at all."
And while he still loves the Custom Shop reissue Strat that had been his go-to, "Now, I only play this and my six other vintage Höfners, all solidbodies and the newest from 1964," he added. "I really love their personal, unique sounds, and switch between them for different songs and styles. They're much more cool!"
---
This article originally appeared in VG April 2021 issue. All copyrights are by the author and Vintage Guitar magazine. Unauthorized replication or use is strictly prohibited.
---