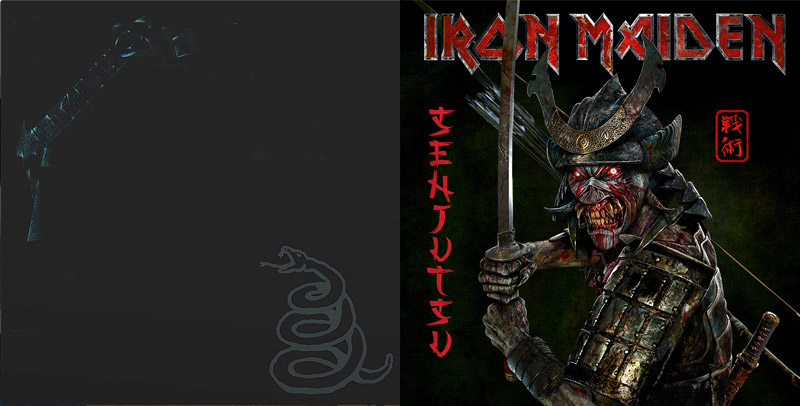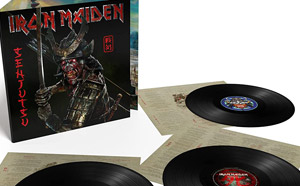 Iron Maiden – Senjutsu 3LP Black Vinyl
Iron Maiden's 17th studio album Senjutsu comes out on September 3rd. With a running time of just under 82 minutes, it will be a double CD / triple vinyl. Deluxe heavyweight 180G Triple Black Vinyl.
1. Senjutsu (Smith/Harris) 8:20
2. Stratego (Gers/Harris) 4:59
3. The Writing On The Wall (Smith/Dickinson) 6:13
4. Lost In A Lost World (Harris) 9:31
5. Days Of Future Past (Smith/Dickinson) 4:03
6. The Time Machine (Gers/Harris) 7:09
7. Darkest Hour (Smith/Dickinson) 7:20
8. Death Of The Celts (Harris) 10:20
9. The Parchment (Harris) 12:39
10. Hell On Earth (Harris) 11:19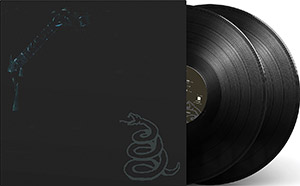 Metallica – The Black Album Remastered
It's finally here! Metallica's eponymous album, better known as The Black Album, is remastered and will be available everywhere on September 10th. The Black Album is one of the most commercially successful and critically acclaimed records of all time, with global sales of over 35 million, and contains a series of unrelenting singles, "Enter Sandman," "The Unforgiven", "Nothing Else Matters," "Wherever I May Roam," and "Sad But True." Remastered by Bob Ludwig at Gateway Mastering and overseen by executive producer Greg Fidelman. Remastered edition of Metallica on double-LP 180-gram vinyl. Includes an MP3 download card.
Deadline is December 31, 2021.
Complete the survey below to enter giveaway. One entry per customer, any double entries will be automatically disqualified.
Complete the survey below to enter giveaway.
---
*ELIGIBILITY. VOID WHERE PROHIBITED OR RESTRICTED BY LAW. NO PURCHASE NECESSARY.
One entry per customer. Winners will be drawn at random. Prizes are not transferable or assignable and they are not redeemable for cash. All winners outside the continental United States are responsible for shipping costs. All winners are responsible for the payment of any and all taxes and/or licenses and/or other related local, State, Federal fees that may apply to such winnings. Taxes on prizes are solely the responsibility of the winners. Vintage Guitar magazine reserves the right to replace the advertised prize(s) with a prize of equal or greater value if the advertised prize(s) is/are no longer available. Vintage Guitar reserves the right to identify winners in all VG media.