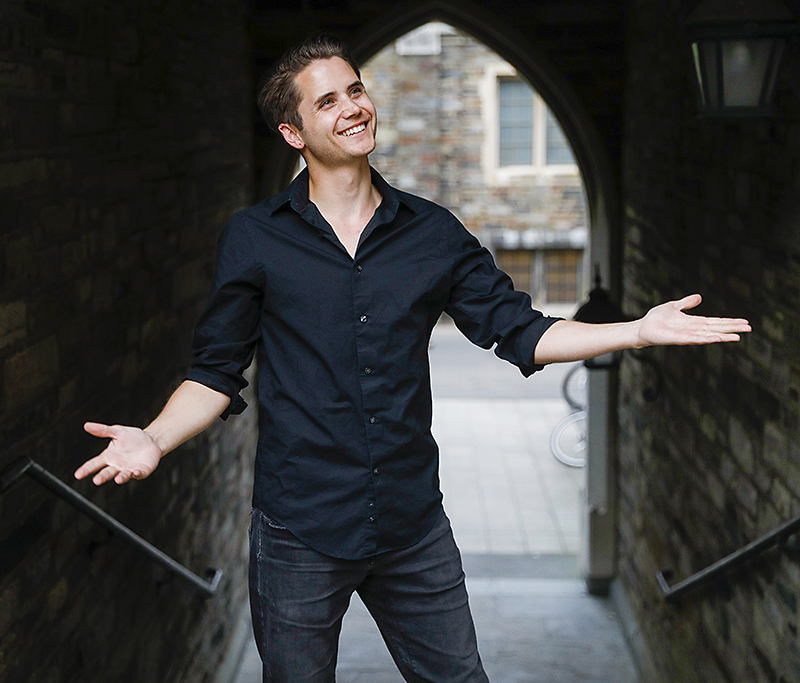 Please help Vintage Guitar celebrate the life of Jack Greenwood, the son of VG's founder and publisher, Alan, by supporting this American Foundation for Suicide Prevention fundraiser in his name.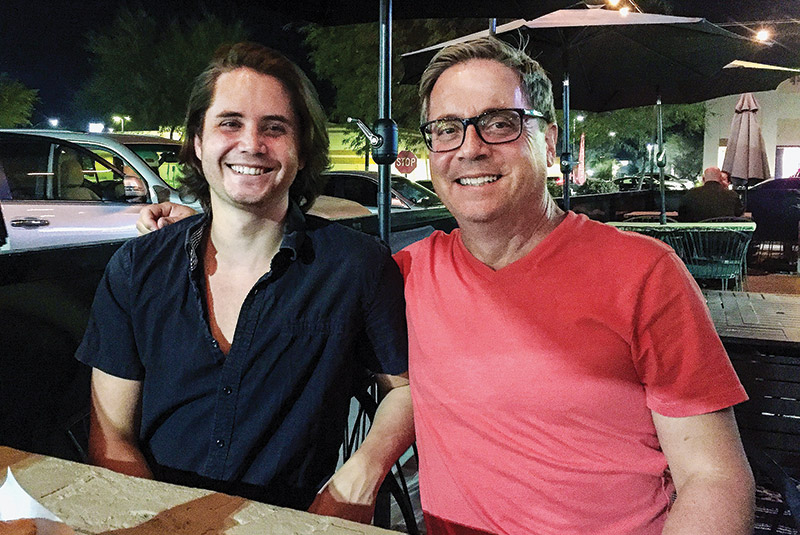 From The Publisher
In the October '90 issue of VG, I wrote a short editorial that noted the birth of my son, Jack. We published from the basement of our home back then, and he was often there while I worked. The following September, a piece on our fifth anniversary included a photo of Jack at 11 months old, standing by my desk.
Considering his surroundings, I assumed Jack would become a guitar player, but he wasn't interested. In the third grade, he asked to play drums, and took to them in a big way. His love of music grew from blowing the roof off the gym with his full kit at the sixth-grade talent show, then carried through school marching bands, teen rock groups, and attending the McNally Smith College of Music in Saint Paul, Minnesota, where he graduated with a Bachelor's Degree in Music. As part of a college program that gave after-school lessons to elementary students, he discovered another passion – teaching music to kids.
Jack grew up with VG. The mag had only been around for four years when he was born and would still be a part-time thing for another year or so. As kids, he and his younger sisters, Eden and Leah, attended a handful of guitar shows. At age 16, he held his own with the older musicians at the Arlington Guitar Show Dealer Jam. I took him to NAMM when he was 12, and he spent the whole time in the drum room. Imagine an arena with nothing but drummers, all playing different things at once. He loved it! As an adult, he worked a few guitar and NAMM shows, doing social media for VG.
After college, Jack lived in Colorado Springs, performing in venues ranging from bars in the Black Hills to hotel ballrooms in Vail with a country band, a 12-piece show band, and blues/rock group, the Matt Spinks Trio. He was pictured in VG as part of an interview with Spinks in the December '16 issue.
But it was in New York City where he realized his dream of making a living playing music. Working for Musical IQ, he presented music education programs in area elementary schools and youth centers. He was also a member of the band Hello Brooklyn, playing regular gigs at venues like Ulysses, in the NYC financial district, and The Stephen Talkhouse, in the Hamptons, along with other large-scale events and weddings. The band quickly became his NYC family. He made good money, loved working with kids and the band, and loved the city. Sadly, the pandemic took away much of that work.
On the evening of November 23rd, I got the devastating news that Jack, at age 30, was gone. His heart was just too soft for this world. The photo here of the two of us is from a few days before his passing. On June 5, we will hold a public celebration of his life.
Alan Greenwood
Founder/Publisher, VG