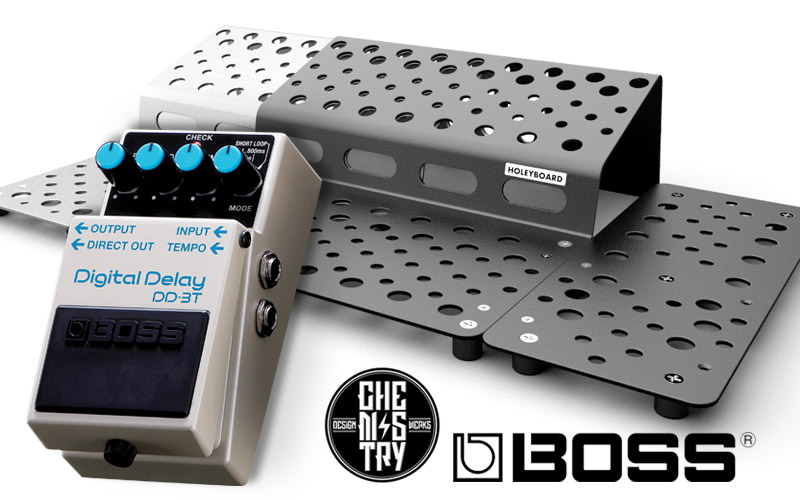 Register and you'll be eligible to win a Holeyboard 123 pedalboard from Chemistry Design Werks, along with a Boss DD-3T Delay – a combined value of more than $400.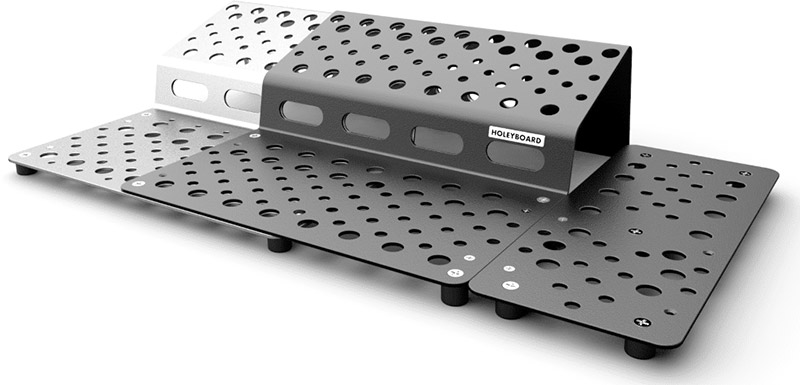 The Holeyboard 123
The Holeyboard 123 is exactly the pedalboard you want, precisely how you want it. The board's patented expansion system allows you to adjust the pedalboard to exactly the size you want, allowing for infinite additions in width down to just 13". Add on as many #3 modules to fit wah wah and expression pedals. Put your pedals where you want, exactly how you want them. Included: Holeyboard Base, Expansion Module, Footpedal Module, and 50 Zip Ties. Check out www.holeyboardpedalboards.com for more info.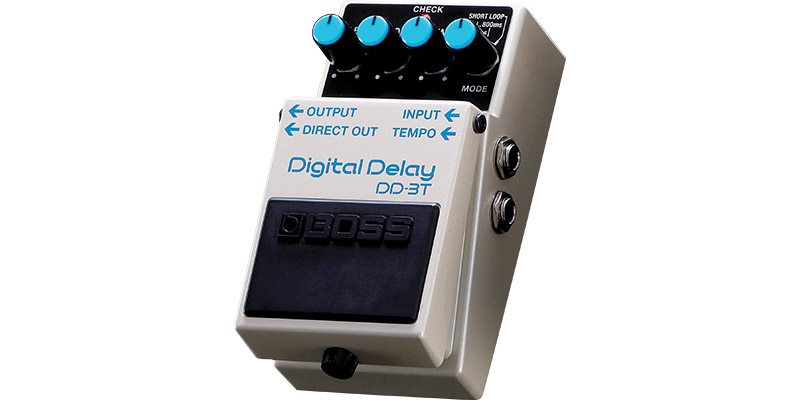 Boss DD-3T Delay
BOSS's iconic DD-3 Digital Delay has been a pedalboard staple since 1986, loved everywhere for its great sound and simple operation. With the DD-3T, we've updated the classic stomp with enhanced functionality while fully retaining the original's sound and control layout. It's now possible to tap in delay tempos using the onboard switch or an external one, with your choice of three beat subdivisions. And the direct output jack has been moved next to the main output, providing easier connectivity for wet/dry setups. Check out Boss for more info.
Deadline is April 25, 2021.
Complete the survey below to enter giveaway. One entry per customer, any double entries will be automatically disqualified.
---
*ELIGIBILITY. VOID WHERE PROHIBITED OR RESTRICTED BY LAW. NO PURCHASE NECESSARY.
One entry per customer. Winners will be drawn at random. Prizes are not transferable or assignable and they are not redeemable for cash. All winners outside the continental United States are responsible for shipping costs. All winners are responsible for the payment of any and all taxes and/or licenses and/or other related local, State, Federal fees that may apply to such winnings. Taxes on prizes are solely the responsibility of the winners. Vintage Guitar magazine reserves the right to replace the advertised prize(s) with a prize of equal or greater value if the advertised prize(s) is/are no longer available. Vintage Guitar reserves the right to identify winners in all VG media.