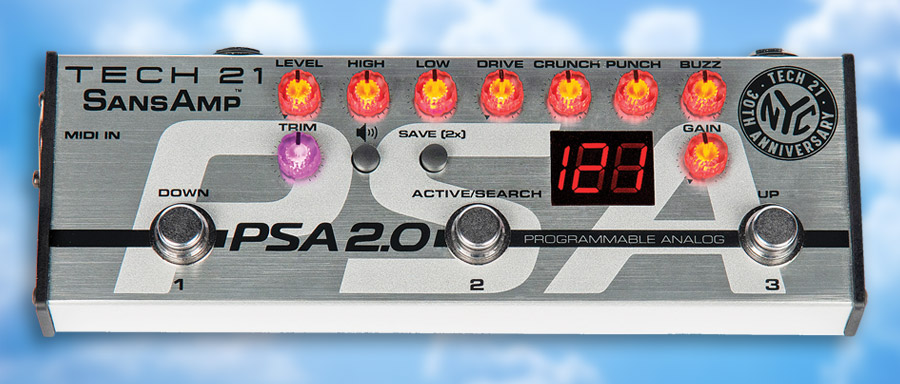 Tech 21 and Vintage Guitar are teaming up to Give you your chance to win the SansAmp PSA 2.0, a $399 value. Simply fill out the form below, Good Luck!
Originally introduced in 1993, the SansAmp PSA-1 rackmount, and later PSA-1.1, quickly became studio staples. The SansAmp PSA has been used on thousands of major releases, worldwide tours and film soundtracks for multiple applications and instruments –including guitar, bass, horns, vocals, and drums.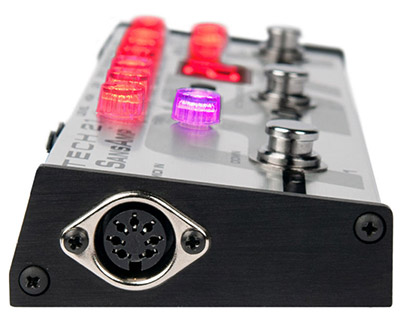 With 2019 marking our 30th Anniversary, we thought it was time to change things up a bit and streamline its architecture into a compact, easily portable pedal. The SansAmp PSA 2.0 offers the same 100% analog circuitry for punchy, responsive, organic sounds that bring out the best in any instrument. Only the programming and memory sections are digital. It also offers the same operational simplicity, essential functionality and dizzying versatility.
In the studio, you can record direct, enhance existing tracks in mixdowns, as well as add interesting touches to any instrument. Live, the SansAmp PSA 2.0 can be used as a pre-amp direct into a power amp with guitar or bass speaker cabinets, as a "monster direct box" to a P.A. system (or both simultaneously), and as an outboard processor. Additionally, the PSA 2.0 features a Performance Mode, which turns it into a 3-channel stompbox.
With 128 memory locations, storing and recalling programs is simple. You don't need any special training or a degree in physics to operate your unit. The rotation of each control increases and decreases in a smooth, gradual, linear fashion, so when you turn a knob, you hear the difference immediately –in real time. You just set your tones and push the Save button. There is no lag time, or "cutting out" when you switch between programs. And being all-analog, there is zero latency.
The SansAmp PSA 2.0 provides the flexibility to find almost any conceivable personality within the vintage and modern guitar and bass amplifier sound spectrums, as well as an assortment of revered stompboxes. It is designed to give you inspiration to be your most creative self.
PSA 2.0 Features
100% analog signal path
Digital programmability
Performance Mode to instantly access your 3 most often used presets
Buzz, Punch, Crunch and Drive for tons of tonality options
Gain for different flavors of overdrive
Dual band active EQ, cut or boost ±18dB
Global Trim control to adjust the level of all presets
MIDI capability for calling up programs and storing program data
Special Page Functions
1/4-inch 1megOhm input
1/4-inch low impedance output
Speaker simulation defeat switch
Rugged, all-metal housing
Metal footswitches and jacks
Silent-switching, custom footswitch actuators
Measures 7.75"l x 2.5"w x 1.25"h
Weighs just 12 oz.
Utilizes included 9V DC Universal Power Supply: Model #DC9. "Auto-switching," self-adjusting 100V240V, 200mA. Includes interchangeable international prong assemblies for EU, UK, Australia/New Zealand for use anywhere in the world
Deadline is October 06, 2020.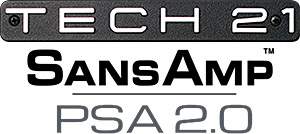 Complete the survey below to enter giveaway. One entry per customer, any double entries will be automatically disqualified.
---
*ELIGIBILITY. VOID WHERE PROHIBITED OR RESTRICTED BY LAW. NO PURCHASE NECESSARY.
One entry per customer. Winners will be drawn at random. Prizes are not transferable or assignable and they are not redeemable for cash. All winners outside the continental United States are responsible for shipping costs. All winners are responsible for the payment of any and all taxes and/or licenses and/or other related local, State, Federal fees that may apply to such winnings. Taxes on prizes are solely the responsibility of the winners. Vintage Guitar magazine reserves the right to replace the advertised prize(s) with a prize of equal or greater value if the advertised prize(s) is/are no longer available. Vintage Guitar reserves the right to identify winners in all VG media.