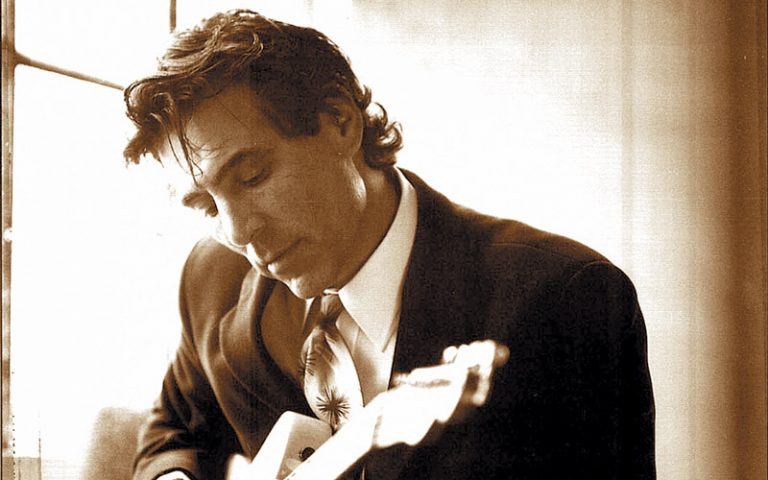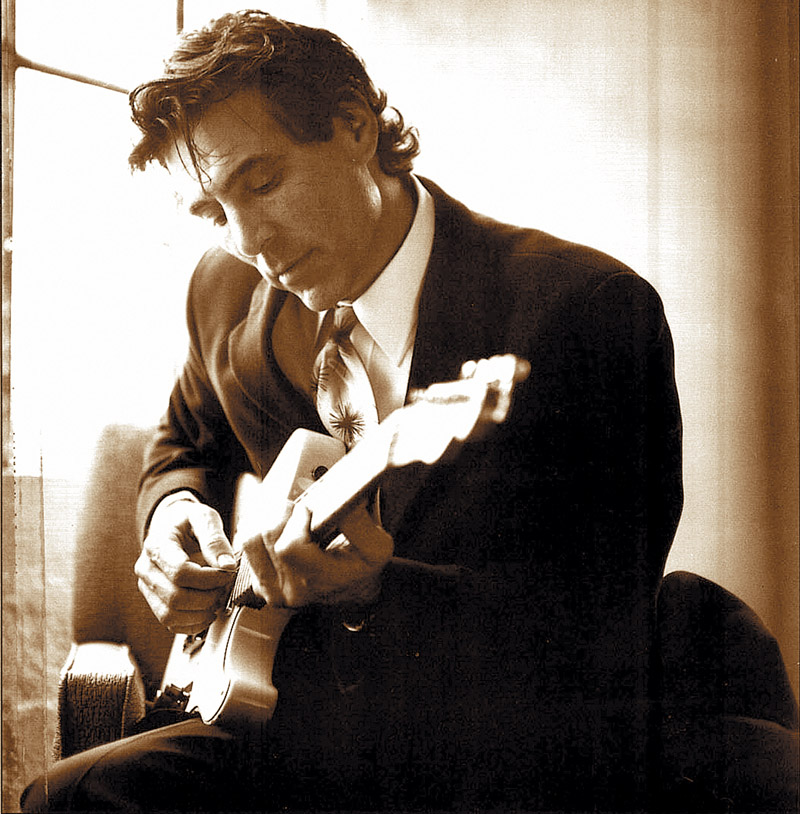 I've always loved sounds. Even before I became a 'Tele guy,' I had a Les Paul and loved making car horn sounds. I … go away from the fretboard, or into the toggle switches… I've always been very attracted to odd sounds."
If you give even a quick listen to Telecaster master Jim Campilongo's latest record, Heaven Is Creepy, or any of his other recordings, you'll be in on a little secret. Campilongo is one guy who is very much not content to play just "normal" guitar sounds.
"I've always loved sounds. Even before I became a 'Tele guy,' I had a Les Paul and loved making car horn sounds. I had an ES-330; they had a little bridge, and I figured out all the notes. I would, and still do, immediately go away from the fretboard, or into the toggle switches, or try for feedback. I guess I've always been very attracted to odd sounds."
Well, that's not all Campilongo's got going for him. His jazz and country instincts and adventurous nature help make him one of today's really unique players. "I try to always play at least one new tune at every gig. So I have a good amount of material when I go in to record." The songs can range from the pithy pop of "The Prettiest Girl in the World," to two versions of "Cry Me A River" on the new record; on the instrumental version, Campilongo takes it places you'd never expect. Then, when Little Willie bandmate Norah Jones joins him for a vocal version, it's beautifully done with reverence to past pop versions.
A list of Campilongo's influences is as diverse as his playing style. "Roy Buchanan was a huge influence, Muddy Waters, live Cream, the Howard Roberts is a Dirty Guitar Player record… And then I really got into Django, Chet Atkins, Roy Nichols, John McLaughlin – just a mish-mash of stuff. Maybe that's what I am, a whole melting pot of stuff."
For years, Campilongo was associated with the San Francisco scene, but moved to New York City several years ago. "I thought there might be some opportunity here that I might not have in San Francisco. I was hoping I could do some things that might be a little more challenging. It's worked out well, knock on wood, and I absolutely love New York. In some ways, the move helped me redefine myself because of some press I've gotten that helped articulate things about my music that I hoped would be said. Plus, I've been able to do sessions and some of my music is being used in commercials."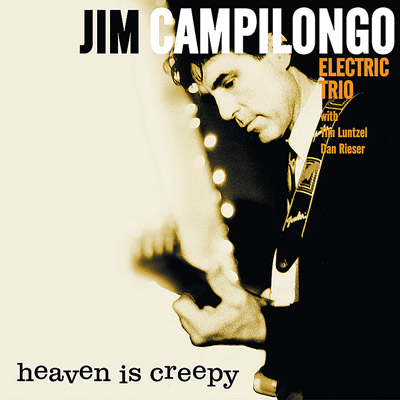 Campilongo also did a CD and short tour with the Little Willies. That put him on national TV on a couple of occasions, including a nerve-wracking appearance on "Late Night With Conan O'Brien."
"We did 'Roly Poly' and learned that was kind of a tough tune to do on national TV. There were cameras all over my hands for the intro. Conan introduced us, and (sings the intro's quick, syncopated run) I was like 'Don't choke.' And I didn't… I would have to say that was one of the most pressured moments of my career."
An appearance on "Late Show With David Letterman" presented a different problem. "It was 37 degrees in the studio," he said. "My guitar kept going really sharp, so up until seconds before we started, I was tugging on my strings, and tuning. It was so cold you could see your breath!"
Campilongo's Tele is a '59. "It's a top-loader, which I didn't notice when I got it," he noted. "I'm not a real equipment guy, I just really like the guitar. It does have a bit of a rubbery feel and a nice woody sound.
"For an amp, I used a Fender Vibrolux for awhile, but when I moved to New York, a great pedal steel player named Bobby Black pretty much just gave me a blackface Princeton Reverb. I started playing it and just fell in love with it. It has a lot of headroom and you can turn it up and you're not going to hurt anybody. And I like to play loud. Plus, it sounds great in the studio and they compress nicely with the Tele."
He's also a believer in the voodoo of a good guitar cable. "I try to use a short cable," he laughed, adding, "Sometimes I can't even make it to the microphone. That was a problem with the Willies, so I got a little longer cord, but usually I like a 10-footer. I think you can really hear the difference."
Campilongo uses no effects, which is astonishing given his vast array of sounds. "As soon as you plug one thing in it's like this whole domino effect happens. I mean, it's frustrating enough being an electric guitar player that your sound and your technique have to change in every room you play. And then you add five effects, and up the combinations and possibilities. I try to have the mentality of plugging in, getting a sound, getting used to it fast, then listening to the high hat and bass and getting into the music."
Campilongo's records are always fun adventures, and multiple listens reveal repeated new treasures. Ask him what he has been listening to lately, and you probably won't be surprised by the sheer breadth of his listening tastes.
"The past couple of days, I've listened to Thelonius Monk's 'Piano Solo,' Chopin's 'Nocturne,' the Sex Pistols Never Mind the Bollocks, which is just a great rock and roll record. Then, just yesterday, I was listening to Buck Owens and the Buckaroos 'Together Again' and thinking 'Is this the greatest country band ever or what?'"
So whether it's what he's playing or what he's listening to, Campilongo keeps you guessing. – John Heidt
---
This article originally appeared in VG's March 2007 issue. All copyrights are by the author and Vintage Guitar magazine. Unauthorized replication or use is strictly prohibited.