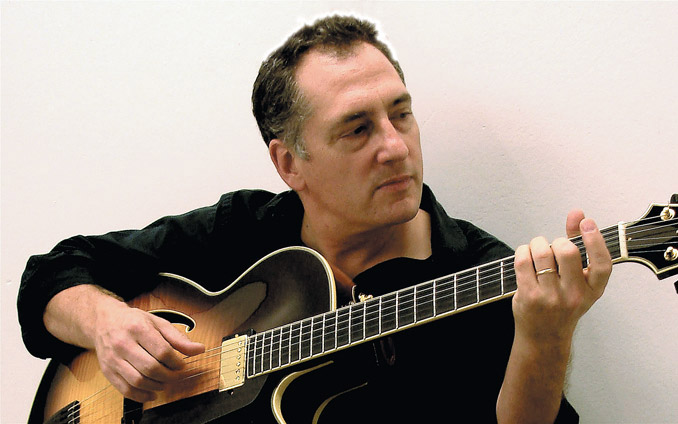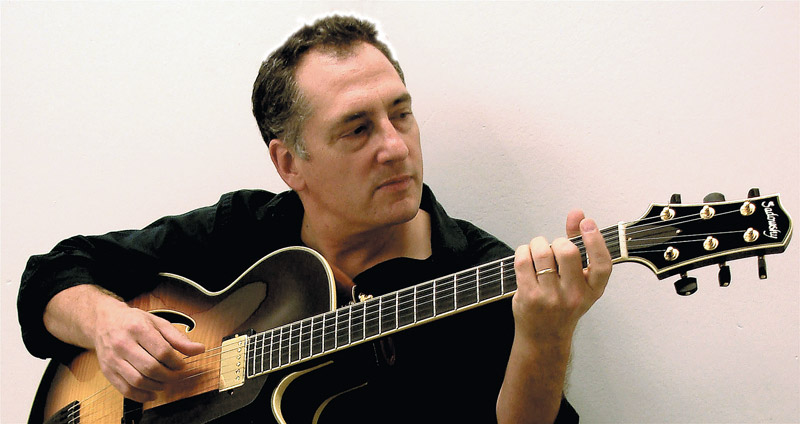 From its terrific melodies to the meat-and-potatoes playing that makes him a mainstay of smooth jazz radio, guitarist Chuck Loeb's latest CD, Presence, is full of the stuff for which he has always been known.
And that, says Loeb with a laugh, makes him a huge target. "I'm on the most wanted list of the jazz police."
Even though many of his influences are jazz players, melody is a huge part of who he is as a musician. "A good pop song is like artwork," he said. "Growing up, I liked a lot of melodic players like George Harrison who always played the kind of solos that seemed like the only thing that could exist in those eight bars."
Loeb's trip started in a suburb of New York City 50 years ago. His first big gig was with a band called the Sinclairs, playing R&B and funk. He caught the jazz bug relatively late, and became a huge fan of players like Pat Martino, George Benson, Pat Metheny, and Larry Carlton. He even took one very important lesson from Metheny while attending the Berklee School of Music. "I met him in a coffee shop. He agreed to give me a lesson. It was very precise and very powerful and the things he told me have stuck with me."
His stint at Berklee ended when he was offered a gig playing with disco queen Gloria Gaynor. "I thought, 'I can stay in school, or I can travel the world and play for big crowds.' It wasn't a tough decision."
After the stint with Gaynor, he lived in New York City, playing some nice gigs with Ray Barretto, Chico Hamilton, Freddie Hubbard, and Hubert Laws. Then he scored a full-time road gig with saxophonist Stan Getz. After several years on the road with Getz, he decided it was time to plant some roots.
"I'd gotten married to a woman from Spain while I was on the road, and decided to do sessions so I could be home. I was lucky enough to get locked in, and spent about 20 years doing that in New York City. I did rock, country, jazz, R&B – whatever popped up – since I'd always been playing that music anyway."
Loeb also did something in that time that would prove lucrative and pave the way for him in other ways to move his career along. "I started writing more stuff, and especially jingles. At the same time the computer thing started and I just hunkered down in the studio. I have literally thousands of pieces of tape in my attic."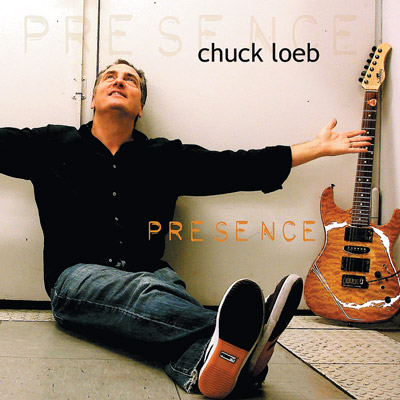 All that time in the studio helped Loeb keep up with what was going on and he became very adept at studio work and the advances in equipment. He also was gigging with Steps Ahead, and Michael Franks, and realized he needed an outlet for his songwriting beyond jingles. That outlet was provided by solo records, and Presence is his 15th album.
The time spent in the studio helped him in one other aspect of his career. It was like a training ground for being a producer. He has produced numerous high-profile artists, including Spyro Gyra, Bob James, Larry Coryell, Walter Beasley, and the Franks.
When asked about his gear, Loeb does fess up to one thing fellow six-stringers may not want to hear. "I've been a very irresponsible guitar owner in the past. I've had some beautiful instruments, but I was never a collector. So I was the guy who would trade in the vintage 335 to get whatever I needed to do a session. So a lot of nice instruments have slipped through my hands."
These days, his main axes are made by Roger Sadowsky.
"I have two Strat Style models and a prototype that he made. It's like an L-5, and I told him it was so nice I wouldn't give it back to him." When it's time to go acoustic, he uses Taylor guitars, and as a one-time Yamaha endorser, he has a couple of Pacificas that still see a lot of use. His favorite amps are Fenders, though the models change from time to time. On the road he used to rent Twin Reverbs, but now says he goes with a Blues DeVille or a Blues DeLuxe, preferring what he calls their "sweet sound."
Loeb feels blessed. "From the time I was 11 years old, it never crossed my mind to do anything but play guitar for a living. How lucky is it to be able to say that?" – John Heidt
---
This article originally appeared in VG's March 2007 issue. All copyrights are by the author and Vintage Guitar magazine. Unauthorized replication or use is strictly prohibited.
---