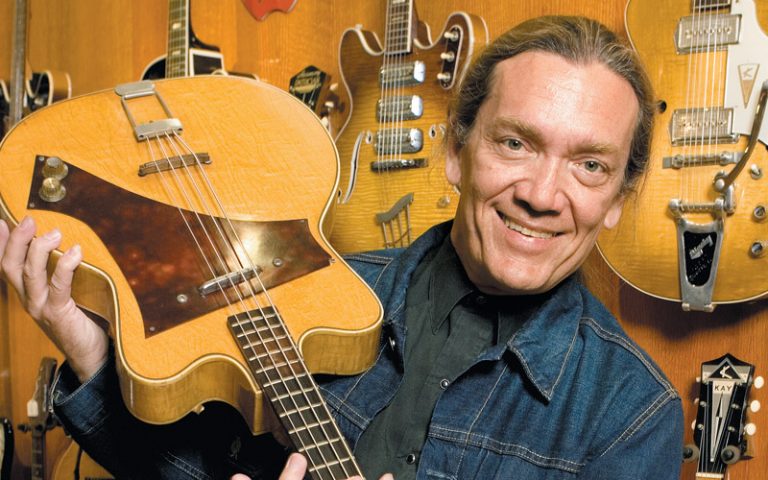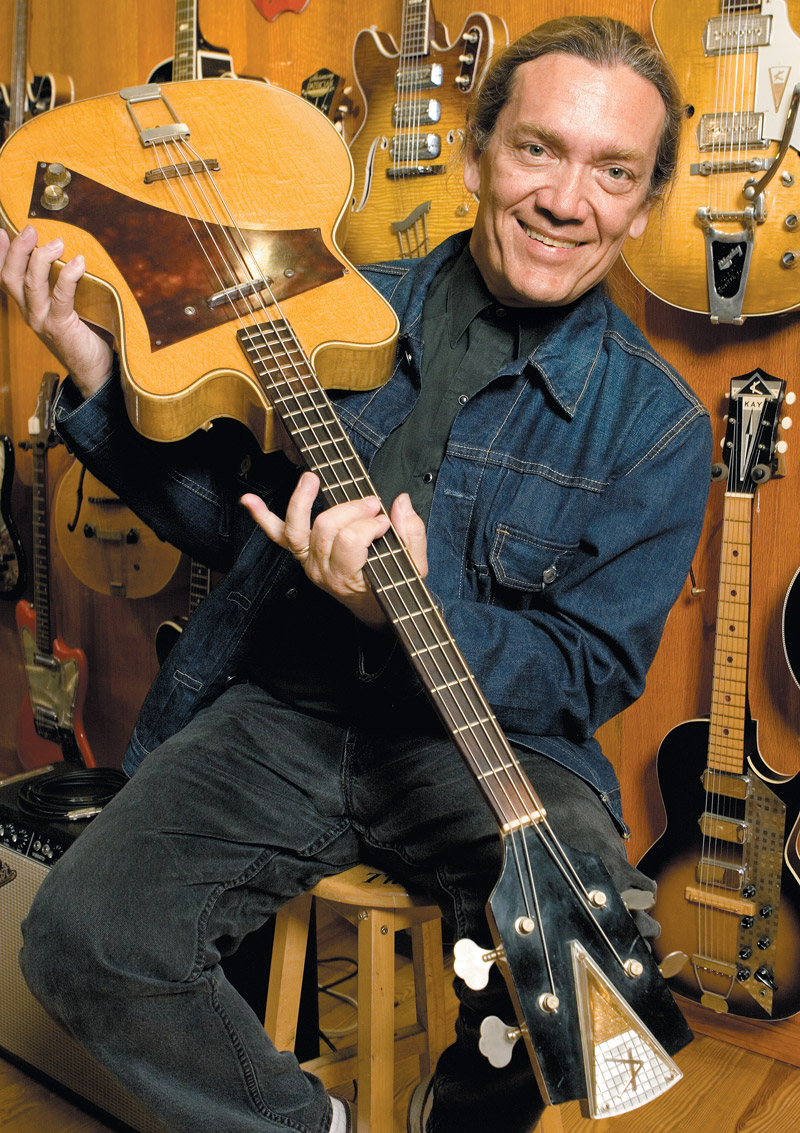 Nashville has Music Row and London has Soho, but if your heart starts palpitating at the mere mention of carved wood, PAFs, and steel strings, it's hard to beat New York's 48th Street. And while corporate conglomeration has affected many shops there, at the pinnacle of this legendary block of dreams stands Rudy's Music Stop, where owner Rudy Pensa has steered his shop against the tide to remain proudly independent.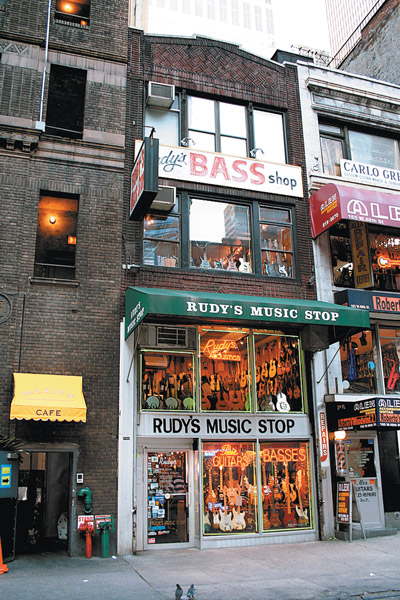 Everybody goes to Rudy's, but they don't go to find the cheapest stuff or deal their way to the lowest
prices. Instead, they go there for the good stuff and the gentlemanly treatment. But wait, there's more…
For years, unbeknownst to the outside world, Pensa has been indulging his collector's itch by squirreling away some of the most desirable and wackiest guitars. He recently renovated the fourth floor of his shop and put on display the spoils of his years of hunting and gathering.
Looking to make sense of this Aladdin's cave of lutherie, we asked if we might show the room to someone whose knowledge of guitars is as deep as this collection is broad. Our someone was none other than G.E. Smith, a guitarist whose roots and influences span the history of blues and rock and roll, and who has been a vintage-instrument aficionado for close to 40 years.
Smith has held some ultra-high-profile gigs, including with soul/pop singer/songwriters Daryl Hall and John Oates in their chart-topping/MTV heyday of the late 1970s through the mid 1980s. In 1985 he scored a guitarist's dream job when he became director of the house band on NBC's "Saturday Night Live" at what was arguably that band's peak. Onstage at Studio 8H, 30 Rockefeller Center, he jammed alongside the likes of Eric Clapton, Keith Richards, Eddie Van Halen, Buddy Guy, and scads of other players.
During his stint on "SNL," he simultaneously spent four years as musical director for Bob Dylan, a job that at one point found him orchestrating a concert during a Dylan tribute where he directed the likes of George Harrison, Tom Petty, Clapton, Neil Young, Roger McGuinn, and Dylan himself!
Smith has felt the love for guitars since he was four years old, when his uncle left a Collegiate-branded guitar at his parents' house, and it carried through his youth into adulthood and his days of gathering some of the finest collectible guitars in the world (including '50s Gibson Flying Vs and Explorers, nearly 30 black-guard Fender Telecasters, Broadcasters, and Esquires, and several Larson Brothers archtops).
So, who better to take upstairs at Rudy's? We give you Smith's picks and analysis…
"I've been going to Rudy's since it opened, and have gotten some great guitars from him," G.E. says. "Rudy is a true believer. He really loves this stuff. I always dug that he called it Rudy's Music Stop, not shop. Cool."
Special thanks to Kevin Vey, who serves as ringmaster to Rudy's fourth-floor guitar circus.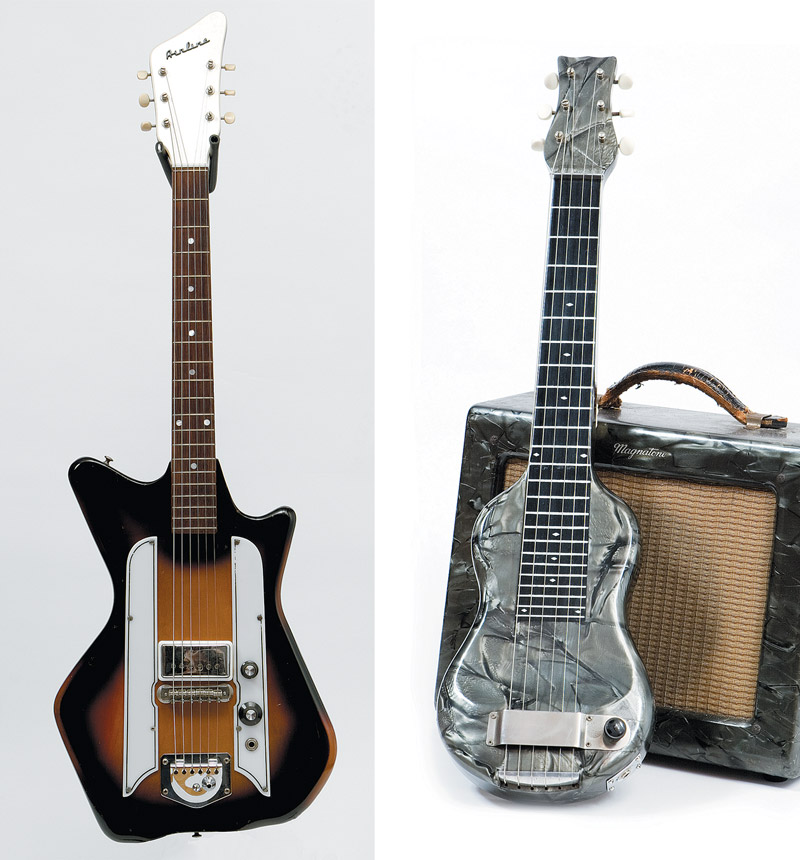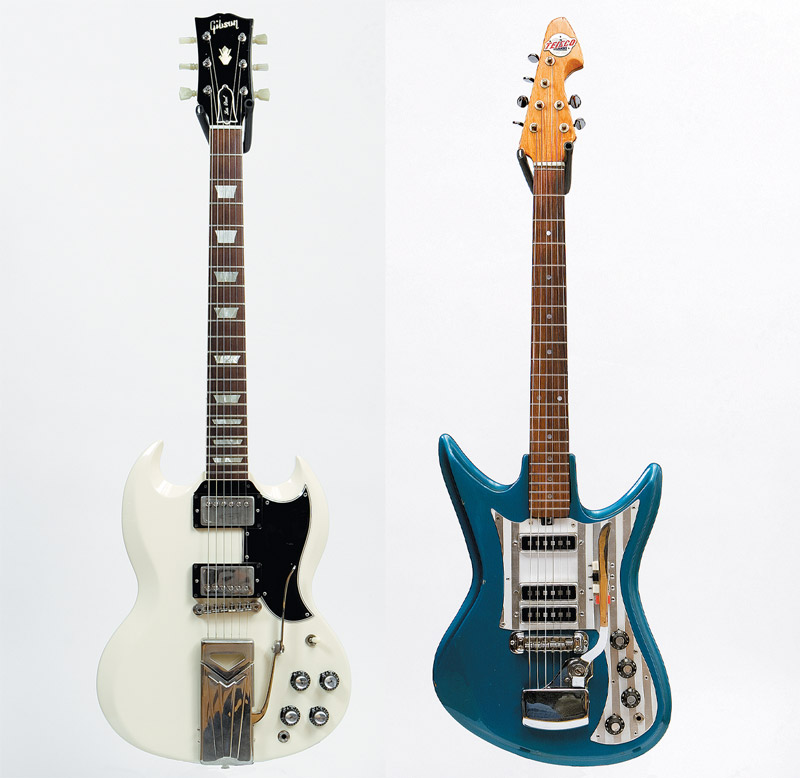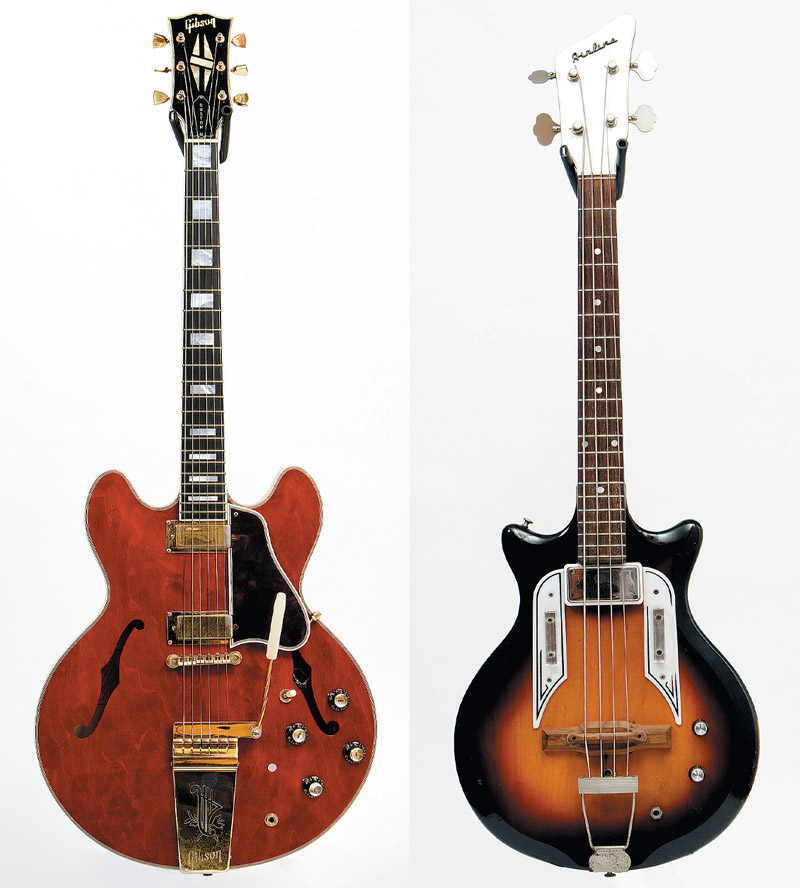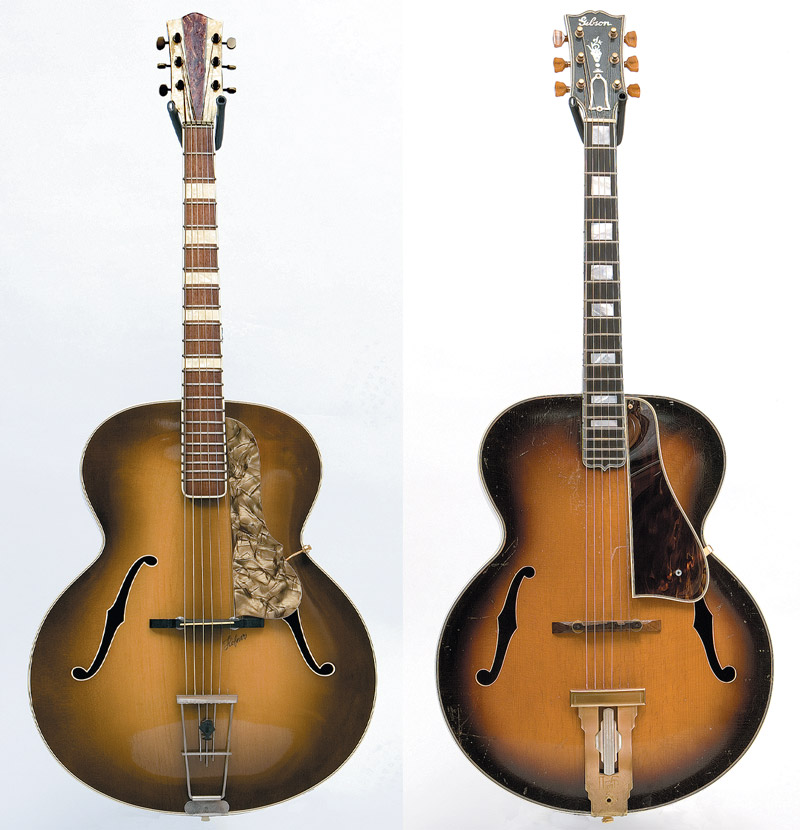 ---
This article originally appeared in VG's April 2007 issue. All copyrights are by the author and Vintage Guitar magazine. Unauthorized replication or use is strictly prohibited.