Powered by Tech 21.
---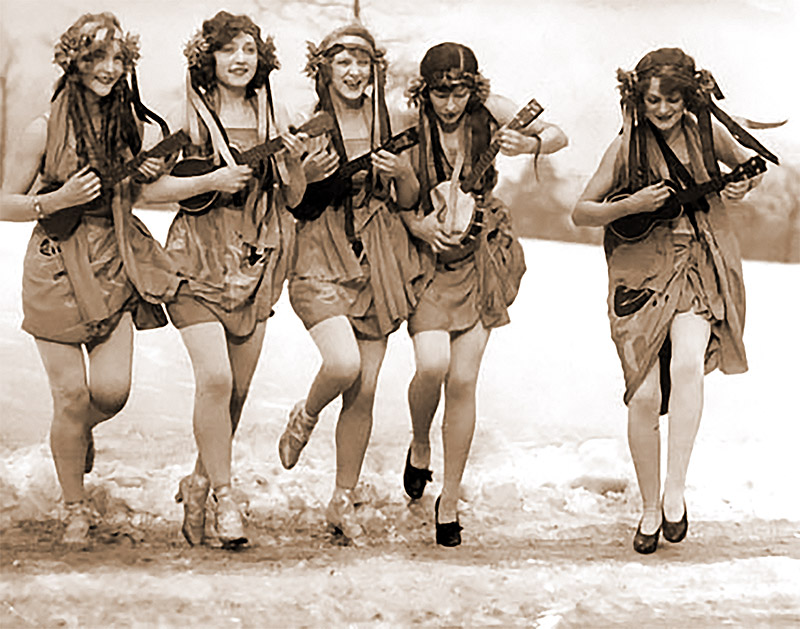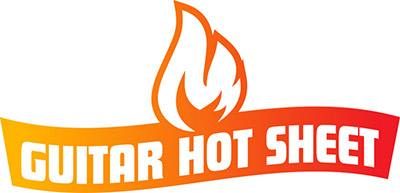 No. 029 Check out more great content at VintageGuitar.com
---
BUY, SELL, TRADE
---
Happy New Year!
The Guitar Hot Sheet is on a new schedule and is emailed on the 2nd and 4th Wednesday of each month. See details below to get your FREE listing in the next one, which will be sent on December 9th.
Send any cool video links or funny guitar memes for the GHS to Doug@VintageGuitar.com.
Place an Ad HERE.
Recieve Hot Sheet in your Inbox HERE.
Please leave your comments HERE.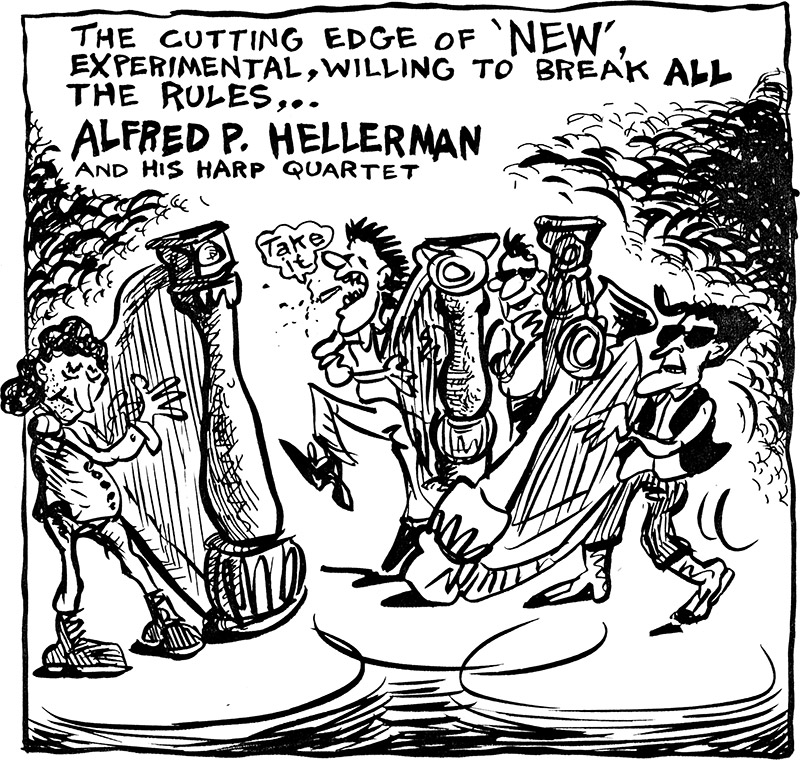 ---
Aria ProII PE-190, 1978. Super Rare, Robert Conti model, Archtop Guitar, Blonde finish, with a "Charlie Christian" type pickup. This is a 1978-1980 model. The guitar is in Excellent condition: Gibson HSC included. $3,750. Free Shipping in USA lower 48 states. bluesfingers@earthlink.net
---
Danelectro U-1, 1956. Original except one cupcake knob. Black w/silver foil pickup. Typical wear for its age w/ most wear on headstock, not body. No case. Pics available. $750 w/ free shipping in continental U.S. sinnfein.rgo@hotmail.com
---
DeArmond, FHC-C, 1960s. By far, one of the best sounding Vintage pickups for your acoustic archtop guitar! DeArmond FHC-C (aka) "Monkey on a Stick", Pure-Jazz & Blues-Tone! $400, Free Shipping in USA lower 48 states. bluesfingers@earthlink.net
---
Epiphone Vintage G-400, 2005. Worn Cherry MIK model with rosewood board. Pickups changed to ProBucker 2 and 3. Sounds Les Paul-ish but won't break your back. Grover Rotomatic tuners, SKB case with TSA latches. VG condition, recent setup. $500 + shipping. machambers@charter.net
---
Fender 5E7 Bandmaster, 1956. My Personal Amp For 48 Years, RCA's, 2 Prong Plug, Cover. shefshef@hotmail.com
---
Fender Bassman, 1955. 4×10" tweed combo amp, 5E6 circuit, same as Rory Gallagher's. Original condition (including speakers) at least VG+. $7,000. Located in New Haven CT area; prefer not to ship. Email for pics/info. markwillecho@yahoo.com
---
Fender Bassman, 1958. Cabinet had been recovered with new tweed cloth, 4 x non-original Eminence 10" Patriot speakers original transformers, looks like a re-issue! sounds great. $3,900. www.larkstreetmusic.com
---
Fender Champion Lap Steel, 1955. Excellent /Minty all original and unmolested, sounds awesome, with new gig bag, $850 plus ship, or local pickup/meet Philly/Baltimore vicinity. Dstone2175@gmail.com
---
Fender Custom Shop 62 Stratocaster, 1988. Excellent condition, early CS model in rare surf green metallic, Scott Buehl signed neck, with G&G tweed case,$3200 plus ship or local pickup/meet Philly/Baltimore area. Dstone2175@gmail.com
---
Fender Deluxe Reverb, 1964. Black Panel, Fender Electric logo, original 12" '63 Oxford Speaker, some caps changed, exc. $3,250. www.larkstreetmusic.com
---
Fender drip edge Vibro Champ, 1968. Good condition. Speaker has been replaced with a period correct Utah speaker. I do have the original speaker if desired. $800. danfulkerson@yahoo.com
---
Fender Jazz bass, 1972. Faded Vintage White, brass nut, 4 bolt maple neck, BadAss adj bridge, DiMarzio pus, pu selector switch, 2 series/parallel switches, refretted 1990. Very Good Condition. Honest playing wear. All old OEM parts. Pro players dream. $2,500/Make Offer. sylveste1731@roadrunner.com
---
Fender Jazz Bass, 1972. A great player that has several original Fender parts and also some re-issue repro parts. It's a killer player that is nice and light and resonant and perfect for gigging and recording. looks amazing, too! Comes with a good Fender hardshell case. $2,799. www.rivingtonguitars.com
---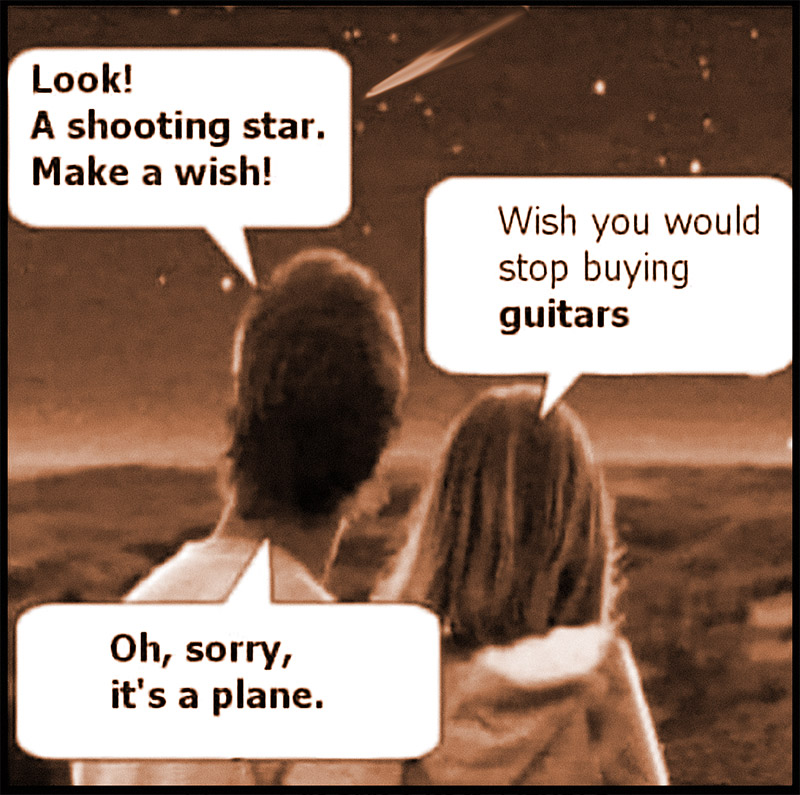 ---

---
Fender Strat/Tele Case, 1964-'65. Fender Stratocaster/Telecaster No Logo Black Case. Correct for 1964-1965 Strat or Tele, Very Good vintage condition. $725 +$50 shipping in the Continental U.S. Dannycf@aol.com
---
Fender Stratocaster John Cruz Masterbuilt, 1962. Relic. Sonic Blue over S/B. L/W body. Custom neck. Dark AAA R/W Board. 60's Oval C Neck. 6100 Frets. H/W JC Pickups. Certificate. Case Candy. Build Sheet. Mint Condition. Original Owner. Bought new in 2020. Very little playing time. $8,400. spiegelberg@rocketmail.com
---
Fender Stratocaster, 1977. Hardtail. All original, no mods, no repairs. EXC in original tweed case (exc as well). 3-tone-sunburst, white pg and pu covers. Original pus and pots with completely correct codes, original solder joints intact. Almost no playwear except very very minor scratches on the body (hardly visible). m.frieauff@mac.com
---
Fender VibroChamp, 1966, Black Panel, a couple small holes in the grill cloth, missing for now the top back panel, sounds great, vgc++. $1,250. www.larkstreetmusic.com
---
Fender Vibroverb, 1964. All original, with Jensen speaker and foot switch. The amp is in nice condition with killer tone! A unique opportunity to own a rare, American classic. In N.Y. metro area, prefer not to ship but can. Email for pics and more information. $5,450. markgc@optonline.net
---
Forrest Lee Jr Stratocaster, 2016. Turnstyle Switch and FLJ designed Pick Ups, Hard Case. Blue Paisley. Only one he has ever made. Sold As Is. $2,600 Shipping Included. jolinmusic@earthlink.net
---
Gibson ES-347, 1988. Factory Hard Case, Used, Sold As Is. $3,500 Shipping Included. jolinmusic@earthlink.net
---
Gibson HG-22, 1932. FON 206 places this guitar as one of the first 14 fret flat tops Gibson made. Oldest registered HG listed in Spann's guide & may have been a prototype. Tuners, truss rod cover, and nut/saddle changed. Repaired top, side, seam cracks, w/ vintage case. $3,600. wgarstecki@wi.rr.com
---
Gibson hummingbird Rosewood AG, 2018. Beautiful high end rosewood gibson hummingbird w/ cutaway. Antique natural finish.sounds Looks marvelous! Great pickup! As new condition, ohsc $1,950 trade for small martin? edbottke@yahoo.com
---
Gibson Les Paul Black Beauty, 1970. A real stunner. Original Patent sticker pickups are remarkably warm and full of classic vintage tone. A real classy sound. Perfect for everything from heavy rock to smooth jazz. Comes with nice vintage original Gibson case with orange interior, also in excellent condition. $7,999. www.rivingtonguitars.com
---
Gibson Les Paul Tribute, 2020. Honeyburst – excellent condition. Completely stock. Pickups are Gibson 490R and 490T Humbuckers. Comes with Gibson black and white gig bag. Maple neck has rounded profile, Vintage Deluxe tuners keep this axe in tune. All in all a very nice guitar at a great price. gott2jam@comcast.net
---
Gibson Nick Lucas Special, 1933. Have 3 guitars I'd like to sell/swap. 1933 Nick Lucas Special owned by Carson Robison with original case in very good condition. Also have '35 Gibson Roy Smeck Stage De Lux in ROSEWOOD…1 of 2 made. Plus, 6131 Gretsch Jet Firebird. http://www.humanrace.org/guitars/
---
Gibson SJ-200 Custom Shop, 2010. Factory Hard Case Used. Great Sounding Guitar. Sold As Is. $4,600 Shipping Included jolinmusic@erthlink.net
---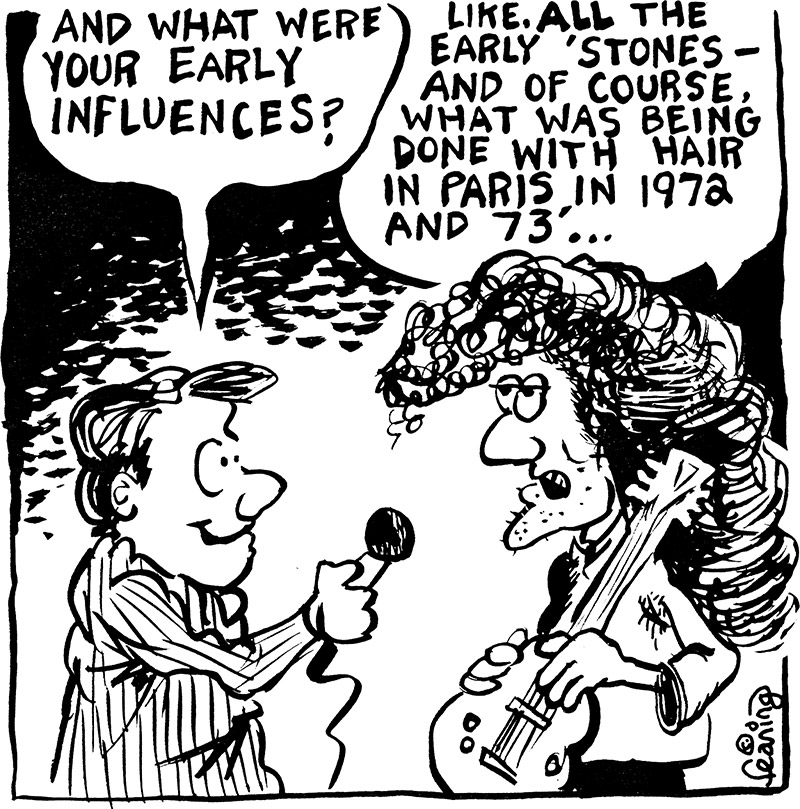 ---

---
Grover Tuners, 1950s/60s. A set of (6) vintage (Patent Pending) Grover Tuners, Gold Plated, 3 per side. Restore your vintage Gibson, Guild or Martin guitar. $250 + Free Shipping in USA lower 48 states. bluesfingers@earthlink.net
---
Guild Aragon Left Handed, 2012. Mint (9.5+\10) condition, OM size. Premium gator green lined case, red spruce top , scalloped red spruce braces, solid mahogany sides, nitrocellulose finish, 43mm nut (1.695"), D-TAR multi-source pickup system, bone nuts and bridge pins. $1,399 including shipping. 979-777-6730
---
Guild Mickey Mouse Single coil pickup with wiring harness, 1966. This legendary single coil pickup is almost impossible to find, and never in this condition. The entire unit with wiring harness was removed in one piece and never modified. The unit includes original pickup mounting screws and electronics mounting nuts. $500. ContactIronCity@comcast.net
---
Guild open back tuners, 1968. Open-back 3+3 tuners. Used on guitars such as the Star Fire, T 100, M 65 Freshman, CE 100 Capri, etc. This is a matched set containing all original mounting hardware taken from a 1968 CE 100: original push-in ferrules and 12 original nickel screws. $200. Contactironcity@comcast.net
---
Harmony 'Mars' H45Stratotone, 1959. Tobacco burst, DeArmond silver 'soap bar' p/up, typical wear, very good condition, pots replaced (have originals #134908), all original otherwise, including case. $625 + shipping. sinnfein.rgo@hotmail.com
---
Harmony H1215, 1966. Sunburst, Cosmetic Restoration and Set Up, New Pickguard. $595. w/o Case." 615-864-5667
---
Ibanez AR500, 1980. Made in Japan, Antique Violin Finish, with Built In Preamp And Tri-Band Active EQ. Curly/flame maple top & ivoroid/abalone Inlays. This guitar is in Excellent condition: The Original HSC included. $2,300. Free Shipping in USA lower 48 states. bluesfingers@earthlink.net
---
Kay 5930 Bass, 1962-'64. Vintage – rare. Classic tone with a warm high end, nice woody bottom, and tight sustain. USA made Spruce and Maple body (hollow and light weight) – maple neck with rosewood fingerboard – 30" short scale , 1 7/16" nut. $650 OBO Excellent ryee@goodears.com
---
Lefty Collings i35, 2016. Excellent 9.5+/10 2016 Faded Cherry Left Handed Collings i35 with Low Wind Imperial pickups. Minor pick marks on pick guard. $3,450 shipped. wadefarrow@gmail.com
---
Martin D-18, 1956. Excellent condition, no cracks or repairs, recent pro neck reset, great action and playability, nice figured sitka top, a bluegrass powerhouse guitar, with vintage HSC, $6300 local pickup/meet Philly/Baltimore area. Dstone2175@gmail.com
---
Martin O-17, 1938. Pre-War, serial #70094. 14 frets recently professional re-dressed on a fret board that shows very little wear & no pitting. Set up including heat press of neck & action is right on. 2 repaired cracks on top & 1 to side & new bridge. Vintage case, $3,600. wgarstecki@wi.rr.com
---
Martin O-21, 1919. Vintage Acoustic Guitar. Brazilian Rosewood back, sides, & fingerboard. Spruce top. It needs a neck reset and has a few repaired cracks. $4,300.00/obo + shipping. rick@liondogmusic.com
---
Mesa Boogie Trans Atlantic TA-15 Head, 2015. Lunchbox size Head. Pair EL-84 Tubes powers this Awesome amp with a ton of tones. 2 channels, each with multiple modes that cover Mesa, Marshall, Vox, and Fender. Excellent Condition $550. slidedogstudio@yahoo.com
---
Leslie West & Van Halen Jam – Mississippi Queen
---

---
Fender Telecaster Custom MIJ, 1985-'86. Has a few nicks here and there and someone put a couple screw holes in the body but doesn't affect playability. I love it but it's not my go-to Tele, so it's time to go. I'm thinking $1,200-ish plus shipping. Comes with a hardshell case. Please email me for pics. guitarsandwords@yahoo.com
---
Morris Model 5150, 1974. Japanese copy of a Martin D size Guitar, Gold Grover tuners, solid spruce top w/laminate bookmatched Brazilian rosewood back and sides. Abalone binding, and professionally set up. Later hard shell Tweed case. $450. fender64@bellsouth.net
---
Musitronics Mu-Tron C-200 Volume/Wah, 1970s. gray/silver. I'm the original owner of this Mu-Tron volume/wah pedal, This is in working condition with some cosmetic flaws. This pedal does exactly as expected, all LEDs work, no scratching in the a sound. Very fine control of volume and killer Wa made this the classic it is. $375+ship peterjeinhorn@gmail.com
---
National Resophonic Delphi, 2006. Excellent ++ condition, black finish steel body, 12 fret round neck, great action for either slide or regular play, loud and spanky, with OHSC, $1,700 plus ship, or local pickup/meet Philly/Baltimore vicinity. Dstone2175@gmail.com
---
Rickenbacker 370-12, 2008. MapleGlo, electric 12-string with 3 pickups, Natural mapleglo finish, exc+, ohsc…$2,250. www.larkstreetmusic.com
---
Supro Super 1606(E) Amplifier, 1956. 5 W. Oval (11 X 6) Rola speaker. 6V6GT , 5Y3GT, & 6SJ7 tubes. All original, excellent condition. Two-tone cover (cream front,'pearloid' gray sides). Nice collector piece. Sounds cool with OD! Pics available. $425 includes shipping. sinnfein.rgo@hotmail.com
---
Swart-STR Tremolo, 2019. 5 watt all tube class A single ended output. Tube Spring Reverb and Tremolo. Foot Switchable Reverb and Tremolo (included). 3 way EQ Switch , Choice of 6V6 or 6L6. Hand wired point to point wiring. Hi/Lo Inputs, • Speaker: 12" Celestion Alnico Blue ~ 8 ohm ($220 upgrade), 29.5 lbs. $1,450. bluesnyazid@gmail.com
---
Washburn Forrest Lee Jr Signature "B" Bender Acoustic Guitar, 2015. Soft Case Sold As Is. $1,100 Shipping Included. jolinmusic@earthlink.net
---
WANTED
Ibanez Steve Vai and Joe Satriani guitars, 1990s. Multicolors and graphics preferred. Collector also buying Eddie Van Halen Ernie Ball and USA Peavey, and USA Jacksons and Charvels. Quick, easy deals. brett8388@aol.com
---
KOA acoustic. Any brand any year, prefer single cutaway. jimkeriotis@yahoo.com
---
Kramer Pacer Custom, 80s 90s. I sold a white late 80's early 90's white Kramer Pacer Custom I to a music shop in Sayreville NJ back in early 2000's with the OHSC. I would love to get her back. It was a little shop on rt.35 N in Sayreville NJ. If you have her and want to sell let me know. w.dahl2@aol.com
---
LaBaye 2 X 4, 1967. 6-string guitar, red, serial number 155622. I sold this guitar 20-something years ago and have missed it ever since. bob@rwkguitars.com
---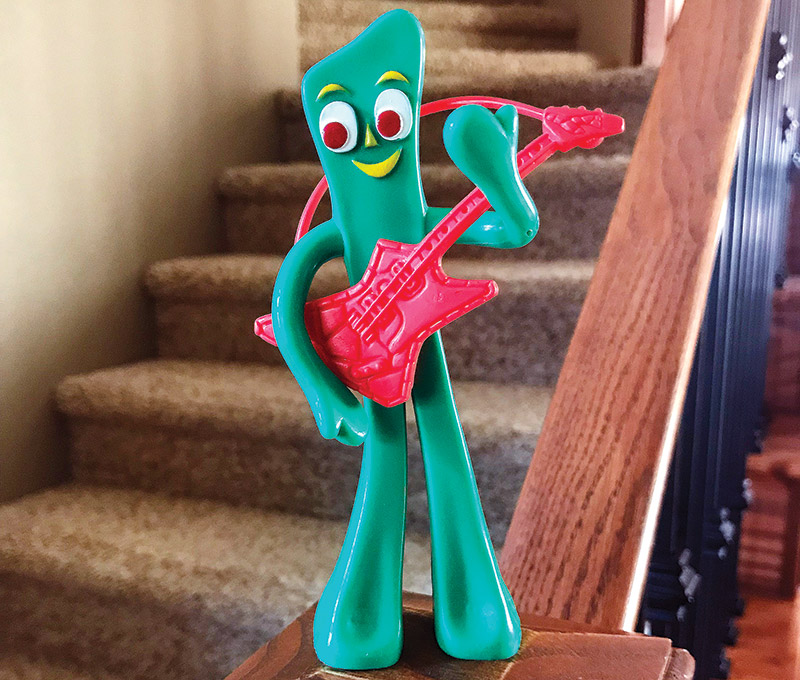 ---
Place an Ad HERE.
Recieve Hot Sheet in your Inbox HERE.
Rules and Guidelines for Selling on the Guitar Hot Sheet
Only one pre-owned instrument for sale per listing. BUT you can have several listings.
No generic "guitars for sale, call me" listings, or listings of new product allowed. HOWEVER, you can purchase a banner ad on the Hot Sheet for new product items. Contact James@VintageGuitar.com for details.
This is NOT JUST FOR VINTAGE instruments, all used guitar-related gear is welcome.
You can use up to 300 characters, which is about 40-50 words.
You have the choice of using a phone #, email or an URL for your contact info.
Deadline for Hot Sheet is the 2nd and 4th Wednesday of each month at 8:30 a.m., Central Time.
Go HERE to enter your listing.
Your listing will appear in the next Guitar Hot Sheet on the 2nd and 4th Wednesday of each month. If you want it again in later editions, you will need to renew the listing for each one.
Vintage Guitar reserves the right to refuse any listing for any reason.
---
Tips for a good online buying experience
Practice good communications. Never assume anything. Ask for a detailed, in-hand description of all parts, including electronics, finish, fretwear, hardware, case, etc.
Find out what's original and what's not.
Spell out the deal, including amount, method of payment, shipping method, approval period, etc.
Keep all correspondence and receipts.
Condition definitions vary greatly; we suggest the use of the following:
Mint Condition: Condition the instrument was in when it left the factory. Very rare in older instruments.
Excellent Condition: Very clean, no wear, may be some minor finish and/or playing wear. All original parts and finish. The values in The Official Vintage Guitar Price Guide are for instruments in Excellent Condition.
Very Good Condition: This is a very wide range. Instrument is solid playing condition, but may have significant wear, non-original parts, or parts missing.
Good Condition: Still playable, but may have modifications and/or extensive playing wear.
Poor Condition: May have major problems or modified big time.