Powered by Vintage Guitar magazine Store.
---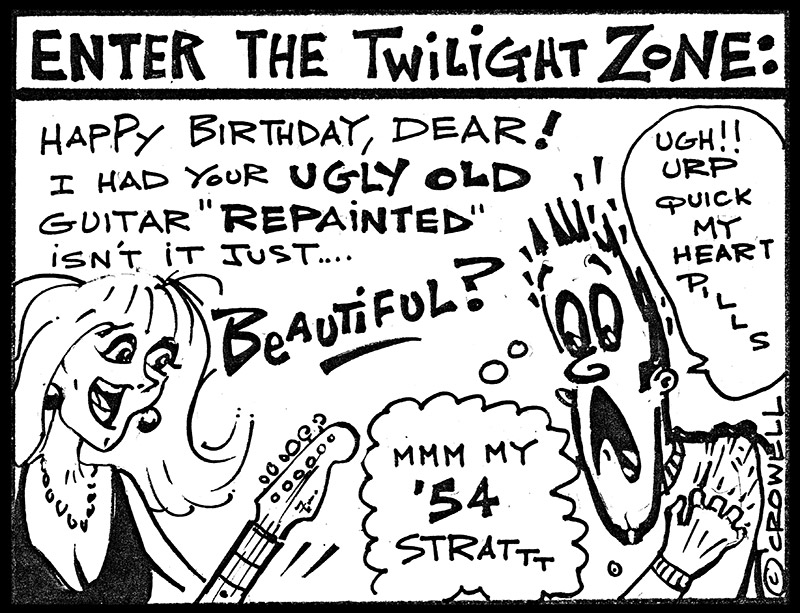 Originally appeared in Vintage Guitar magazine in the 1993.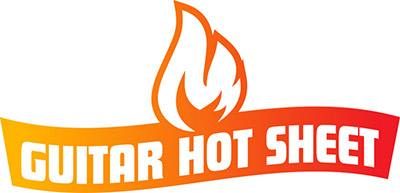 No. 026 Check out more great content at VintageGuitar.com
---
BUY, SELL, TRADE
---
From the staff of Vintage Guitar, best wishes for a safe and
Happy Thanksgiving!
The Guitar Hot Sheet is on a new schedule and is emailed on the 2nd and 4th Wednesday of each month. See details below to get your FREE listing in the next one, which will be sent on December 9th.
Send any cool video links or funny guitar memes for the GHS to Doug@VintageGuitar.com.
Place an Ad HERE.
Recieve Hot Sheet in your Inbox HERE.
Please leave your comments HERE.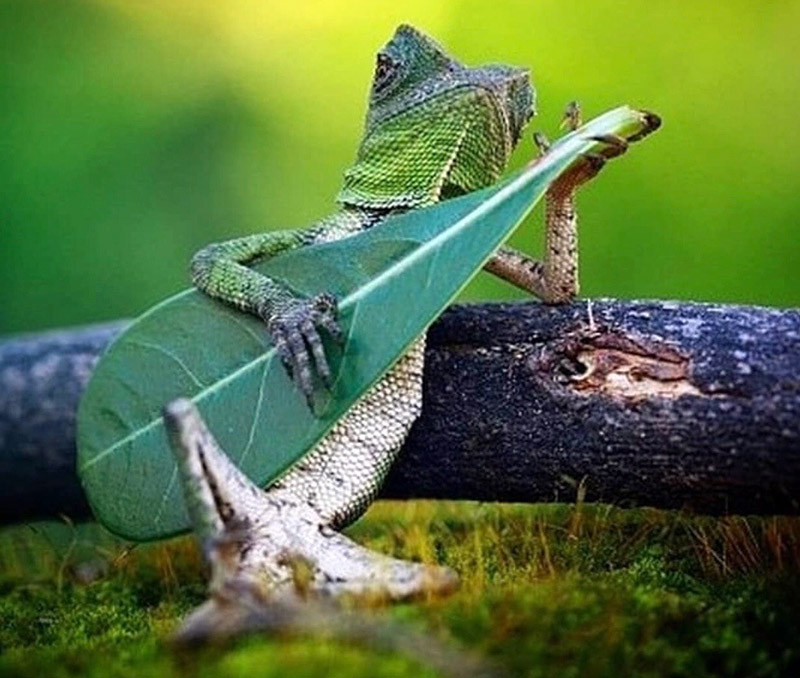 ---
Dean Markley Pro Mag Gold Acoustic Guitar Humbucking Pickup. Good tone. Pops into soundhole. No guitar alterations needed. Double-shielded cable with 24 ct. gold-plated jack. Rarely used. $39.00 USD + shipping. norrispeter23@gmail.com
---
Fender Bassman, 1955. 4×10" tweed combo amp, 5E6 circuit, same as Rory Gallagher's. Original condition (including speakers) at least VG+. $7,000. Located in New Haven CT area; prefer not to ship. Email for pics/info. markwillecho@yahoo.com
---
Fender Deluxe Reverb, 1960s or early 70s. Exc. Cond. ser. #A38859, silver face, original. georgehhd@msn.com
---
Fender Jazz bass, 1972. Faded Vintage White, brass nut, maple neck, BadAss adj bridge, DiMarzio pus, pu selector switch, 2 series/parallel switches, re-fretted 1990. Very Good Condition. Honest playing wear. All old OEM parts. A pro players dream. $3,000/Make Offer. sylveste1731@roadrunner.com
---
Fender Tele Floral Telecaster. This is a Japanese blue floral tele reissue not sure of the year but it says Crafted In Japan on the heel, the serial # is P068XXX in excellent condition except for 2 very small dings where the paint has chipped down to the wood. back of neck may have been modified to be smoother $699. music1@accnorwalk.com
---
Fender Twin Reverb amp, early 70's. Exc. Cond. All original, master volume, 85 watts. georgehhd@msn.com
---
Fender USA Stratocaster, 2013. Fender USA Stratocaster, Sunburst/Rosewood neck, near new condition. Hardly played with Fender HS case, tags, warranty info, cable, strap, vibrato arm. Protective pickguard plastic still on. Email me for pictures. Asking $1,200 plus shipping, or make reasonable offer. jr21wiley@yahoo.com
---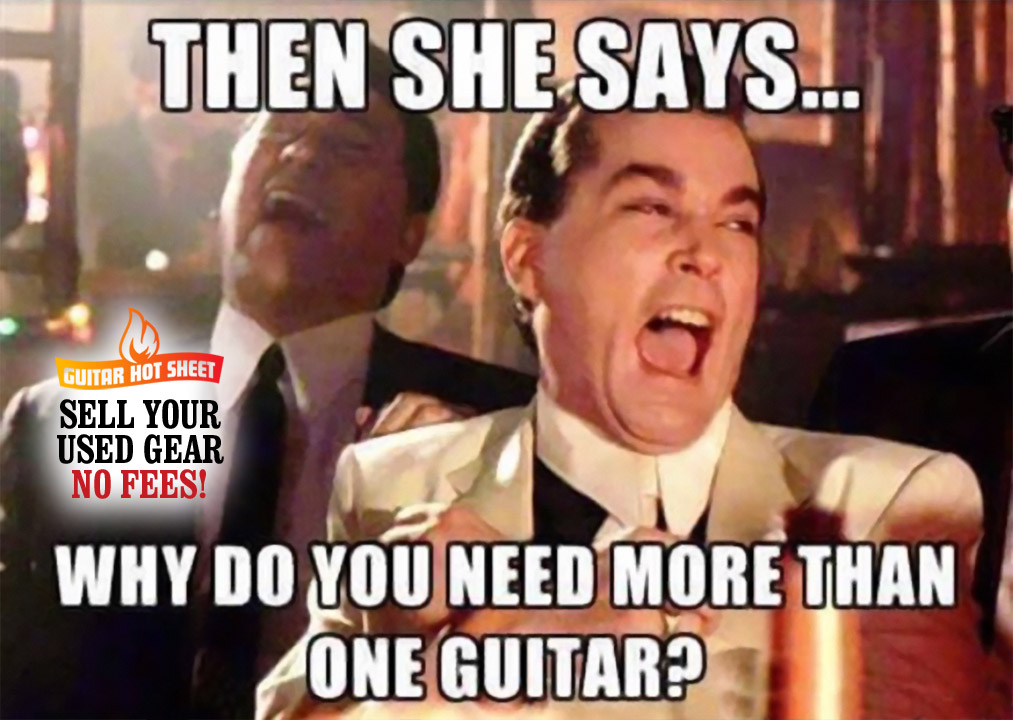 ---

---
Fender Vibrolux, 1965. thinking of selling my all orig 65'/66′ Vibrolux or trading for smaller vintage Fender amps like deluxes or deluxe reverbs etc. Wil ship. asking $2,999. 843-668-4447
---
Gibson ES 335 Cherry, 1972. A super, super clean and all original (sans tuners) ES -335 with orig. patent number pups. Has drop in replacement two line Klusons and very high end TKL padded case. Easy tuner change with no extra holes or dowling needed. A nice, nice deal T $3,799 OBO. 843-668-4447
---
Gibson ES-335, 1972. Super super clean 335 in cherry, all original sans drop in replacement tuners and highly upgraded TKL case. You will not be disappointed. $3,750. rich@thefishingline.com
---
Gibson Historic 1958 Les Paul Custom, 2018. Three pickup Historic LPC, TOM w stoptail, no Bigsby, 9.5 lbs., beefy neck. Factory relic, nicely checked. All Historic case candy, paperwork, etc. Original brown Lifton, also factory aged. Like new, (with factory relic-ing), barely played. $5,200 OBO. Contact me for full set of pics. ricrus59@msn.com
---
Gibson J-200 Natural, 1957. Super clean and all original J-200, two top cracks repaired and matched for color. Killer guitar as you would expect $10,000! Super holiday deal, book has these at $12,500. rich@thefishingline.com
---
Gibson J200 Natural, 1957. Awesome looking & sounding all original Natural J-200. w/orig case. $10,000. 843-668-4447
---
Gibson Les Paul, 1999. "1960s Classic" Cherryburst plaintop with nice lookin' grain. 60s profile neck. Stock with no mods. Great frets and sounds great. Hard shell case with original case candy. Around 8 1/2 lbs. Excellent condition. Email for pics and price. beaujango@gmail.com
---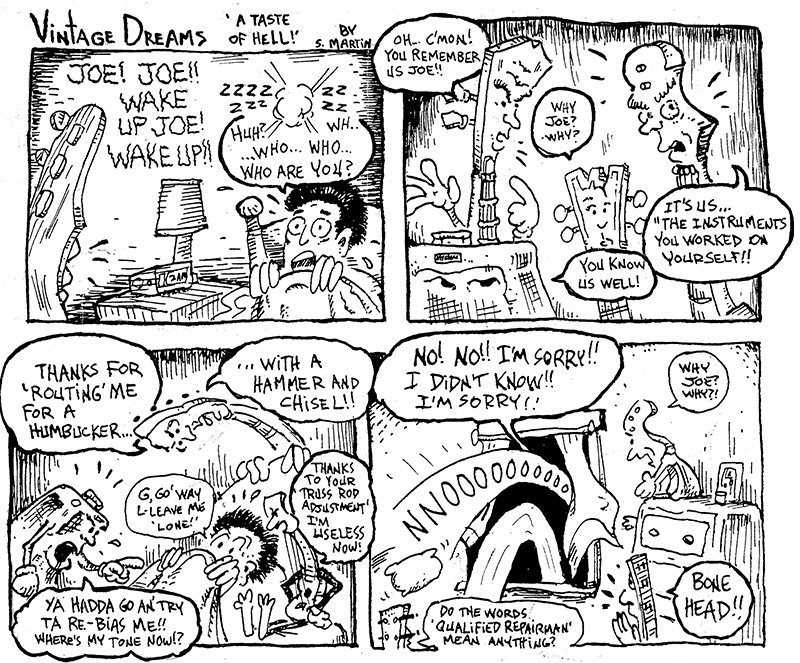 ---

---
Gibson Les Paul Gold Top Conversion, 1953/58. An original gold top finish 53′ LP converted to 58′ specs with PAF's and 90% all 50's parts with 1st Gen chainsaw Case. Awesome playing and sounding 50's LP at the fraction of the price. 843-668-4447
---
Gibson Les Paul Jr, 1967 and 1970. I have two juniors in good condition that come with chipboard cases, may be original. $2500 each. If you have interest just email me and I can send you pics. dwcrusso@gmail.com
---
Gibson Les Paul Stars & Stripes, 2006. A mint with case candy 06′ Custom Shop Les Paul stars & stripes Les Paul with mind original case. $5,400. 843-668-4447
---
Gretsch Playboy amp, Late 1990s. Beautiful, great-sounding amp, made by Victoria and styled after the original Gretsch Playboy. Uses two EL84s, and puts out about 15 watts to its Eminence speaker. One channel with tremolo. Includes cover. $1,000. Local pickup only in Central Virginia. pastorfieldcharlie@gmail.com
---
Harmony Archtop, 1940s. This is a sunburst World War 2 model with the wooden tailpiece. Some repairs and wear as expected on an 80 year old guitar. Currently set up with a low action and ready to play. $375. Free shipping in lower 48 states. Contact Mark for description and photos. mfalk@rap.midco.net
---
Marshall 1965A Lead Speaker. Vintage Marshall 4X10 slant front speaker cabinet all stock with celestion speakers. 140 watts RMS 8 ohm, tan grill, minor stains. made in England. $390. email for pics. bruce@brucehayes.com
---
Martin D-18, 1958. Awesome sounding and playing guitar, canon , some wear around sound hole but all original and all there. $5,400. rich@thefishingline.com
---
Martin D-18, 1958. Another killer D-18. Some wear around sound hole, all original new HSC included. Another good deal at $5,400. 843-668-4447
---
Martin D-18, 1949. Killer cannon of a Martin D18, small top crack repaired, replacement Martin bridge. This guitar was played and there's a reason why. w/OLD HS case. A steal at $6,900. 843-668-4447
---
Van Halen Eruption Guitar Solo
The best ever guitar solo of Van Halen (1986 in New Haven, Connecticut). Watch Now!
---

---
PRS 509 Dark Cherry burst 10T, 2019. So this guitar is as new. Barely played only in my studio never gigged with. Immaculate!Comes with OHSC. I can send pics if interested. $3,100 and I'll pay shipping. delleaxeman@gmail.com
---
Robin Avalon Flattop, 1995. Think 1950s Les Paul Special, but with 2 humbuckers, tune-a-matic and stop tail. Wrapped in stunning Goldtop finish. Excellent condition, superb player. Hand-crafted in Houston, TX. Email for pics, details. $1,450. paypal'd & shipped. misterdwb@gmail.com
---
Taylor K15c, 1996. Primo all Koa "Golden years". w/OHSC. Ex+ set up by Pat Quinn, Sr. tech Taylor El Cajon! Barely visible OLD, well repaired cleated top separation and minor bonks on top of peg head, No E, ever. Pics, video and details on Reverb. Glad to discuss on phone. Ping me for #. $4,500 shipped here. paulnicholsmusic@yahoo.com
---
WANTED
Fender Esquire, 50s. "Players" preferred, but no refin's or toploaders please. Blackguard preferred but Whiteguard's OK. hepmike@aol.com
---
Gibson Les Paul, 1950s. Looking carcases, paint no paint, parts no parts and headstock breaks or not. Lets' see what you got I got al the parts for a project, just need a body Dr. Frankenstein. 843-668-4447
---
Ibanez, 1990s. Ibanez Jem, Universe, and Satriani guitars. Swirls and graphics preferred. Collector also buying old USA Jackson, Charvels, and Eddie Van Halen signature guitars. Quick, easy deals. brett8388@aol.com
---
Jackson Charvel 750XL. Not too beat up. 954-448-2413
---
Koa Acoustic guitar. Will consider all brands. jimkeriotis@yahoo.com
---
LaBaye 2 X 4, 1967. Red, serial number 155622. I sold this guitar 20-something years ago and have missed it ever since. bob@rwkguitars.com
---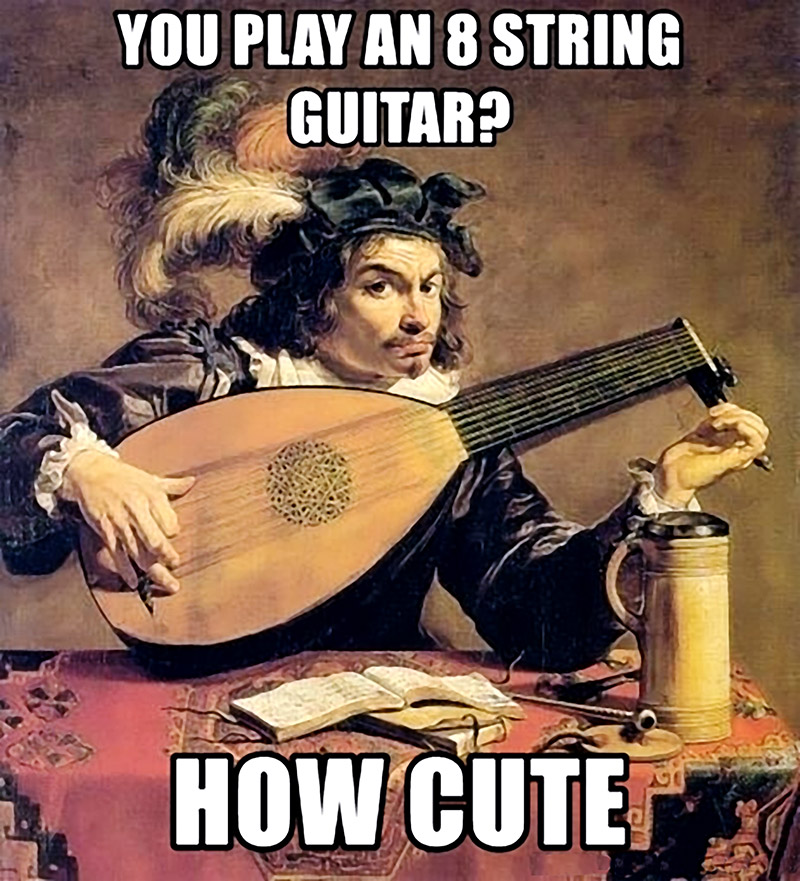 ---
Place an Ad HERE.
Recieve Hot Sheet in your Inbox HERE.
Rules and Guidelines for Selling on the Guitar Hot Sheet
Only one pre-owned instrument for sale per listing. BUT you can have several listings.
No generic "guitars for sale, call me" listings, or listings of new product allowed. HOWEVER, you can purchase a banner ad on the Hot Sheet for new product items. Contact James@VintageGuitar.com for details.
This is NOT JUST FOR VINTAGE instruments, all used guitar-related gear is welcome.
You can use up to 300 characters, which is about 40-50 words.
You have the choice of using a phone #, email or an URL for your contact info.
Deadline for Hot Sheet is the 2nd and 4th Wednesday of each month at 8:30 a.m., Central Time.
Go HERE to enter your listing.
Your listing will appear in the next Guitar Hot Sheet on the 2nd and 4th Wednesday of each month. If you want it again in later editions, you will need to renew the listing for each one.
Vintage Guitar reserves the right to refuse any listing for any reason.
---
Tips for a good online buying experience
Practice good communications. Never assume anything. Ask for a detailed, in-hand description of all parts, including electronics, finish, fretwear, hardware, case, etc.
Find out what's original and what's not.
Spell out the deal, including amount, method of payment, shipping method, approval period, etc.
Keep all correspondence and receipts.
Condition definitions vary greatly; we suggest the use of the following:
Mint Condition: Condition the instrument was in when it left the factory. Very rare in older instruments.
Excellent Condition: Very clean, no wear, may be some minor finish and/or playing wear. All original parts and finish. The values in The Official Vintage Guitar Price Guide are for instruments in Excellent Condition.
Very Good Condition: This is a very wide range. Instrument is solid playing condition, but may have significant wear, non-original parts, or parts missing.
Good Condition: Still playable, but may have modifications and/or extensive playing wear.
Poor Condition: May have major problems or modified big time.