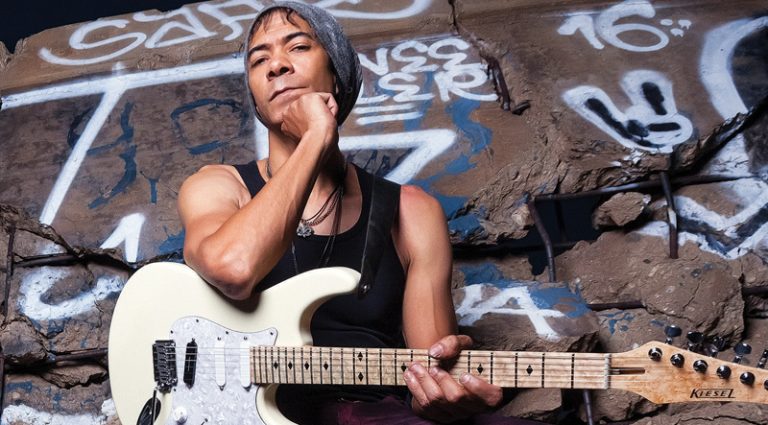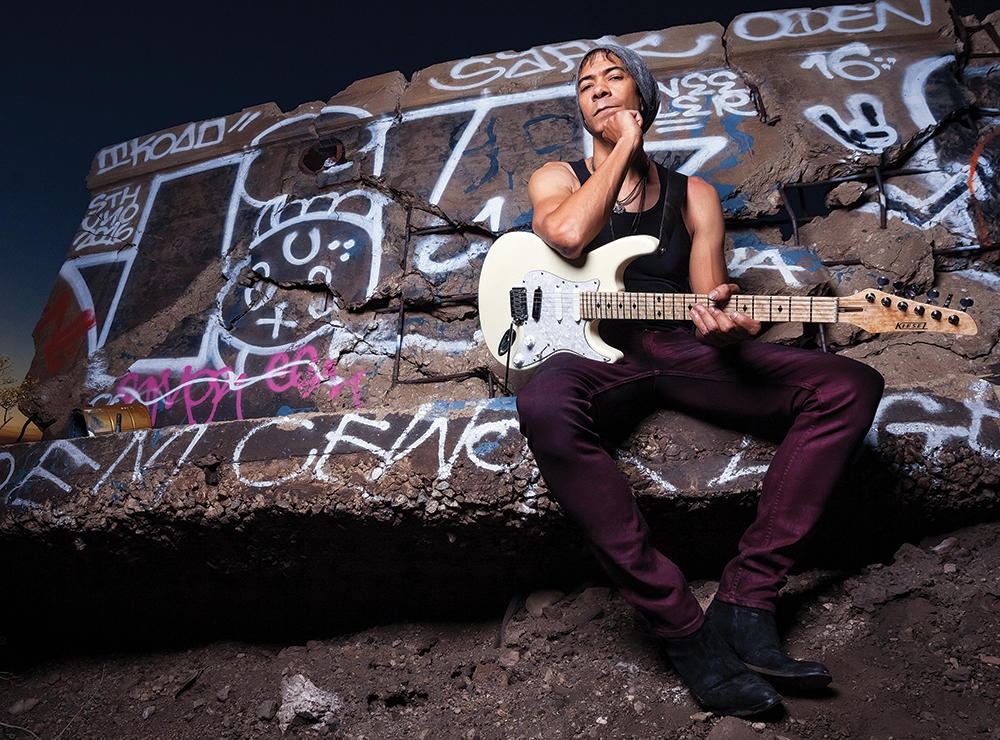 Greg Howe is a globe-trotting, guitar-clinic-teaching, concert-performing fusion monster. He's known for taking risks and pushing his playing into fresh environments. His latest album, Wheelhouse, shows the guitarist coming full circle to delve into the stylistic tropes that brought him worldwide attention. Crammed with funky grooves and wah-imbued soloing, it also contains soul-drenched blues, swing, and a guest appearance by Richie Kotzen.
How has your time management evolved?
I've gotten better at becoming less of a perfectionist, less particular. I form deadlines; I did two albums this year and played on drummer Simon Phillips' solo album. That was a big disruption to my album because I was working on it at the same time. When he came up with the offer, I was like, "I should do this because Simon is great and the music is great." It's another cool thing to do, but it added pressure for me on my album.
Over the years, I've had to learn to be disciplined enough to say, "Greg, we're done here. No more tweaking." No matter how good something is, we're always going to find a way to make it even better, so you have to find a way to say, "This is the end."
It was important for me to get Wheelhouse done before the tour started. It was coming down to the wire. My days were literally about getting up at 8:30 in the morning, having a cup of coffee, and going to the studio. I was up until five o'clock in the morning for a month straight. I was like, "I am going to get this done. I don't care what anyone says." I had it done two days before the tour kicked off.
Does the pressure make you more creative?
I think so, but you have to move forward. I had stuff that was designed for Maragold's second album, so I dug into that bag a little bit. There was some cool things I was able to find. The pressure doesn't inspire me so much to be creative as much as it inspires me to be disciplined. The pressure says, "You don't have time to tweak. You don't have time to re-evaluate. Just move forward."
You've been criticized for not breathing between phrases in your solos, but the songs on Wheelhouse, particularly the swing section on "2 In 1," would prove critics wrong.
That's a valid criticism, particularly on my earlier stuff. Every crack was filled (laughs). As I get older, I have the urge to breathe more. I like the space between notes and sitting out for a couple of beats. I've always loved the swing era and it's easy for me to hear those chord changes. It also presents a side of me that some people haven't heard, but there has to be some uncharted territory for me to get inspired. That's where I find inspiration. I dabble in the bop thing, but I'm a schizophrenic artist. On the one hand, I love exploring territory I haven't explored. On the other hand, I don't want to put something out where people say, "That sounds like Wes Montgomery." He's already done it. I don't want to do something that sounds like a great version of what's already been done. I'd rather it sound like me but with an obvious influence – don't copy licks, absorb the influence. That's better than copying Joe Pass licks.
What's the story on the Simon Phillips project.
I'm going out for a while with his project, called Protocol. For it, you have to sit up straight. It's complex, but really musical. I really love his stuff. Unlike so much prog rock, his stuff always has groove and a quarter-note pulse that goes through it. It never feels like you're getting jerked around. Simon really cares about the emotions he's making, and it's real artistry. He's painting pictures with his music. When he first asked me to join, I was a little bit reluctant because I'm not a big prog-rock guy. But, when I heard some of the material I was like, "Wow!" I thought, "This is a real thoughtful musical person."
He's a super gentleman to work with and unbelievably enthusiastic, with all this energy. He just turned 60 and acts like a 13-year-old kid doing his first album. In the studio, I was inspired because he's so into it and so excited. It's a great energy to be around, so I really enjoyed recording with him and I'm going to really enjoy touring with him – though I'm going to have to really prepare myself because it's not a funk jam. We have to think and count and pay attention (laughs).
---
This article originally appeared in VG February 2018 issue. All copyrights are by the author and Vintage Guitar magazine. Unauthorized replication or use is strictly prohibited.