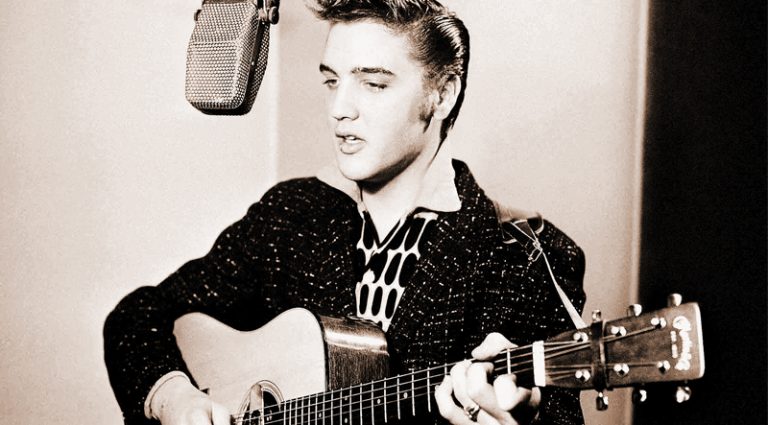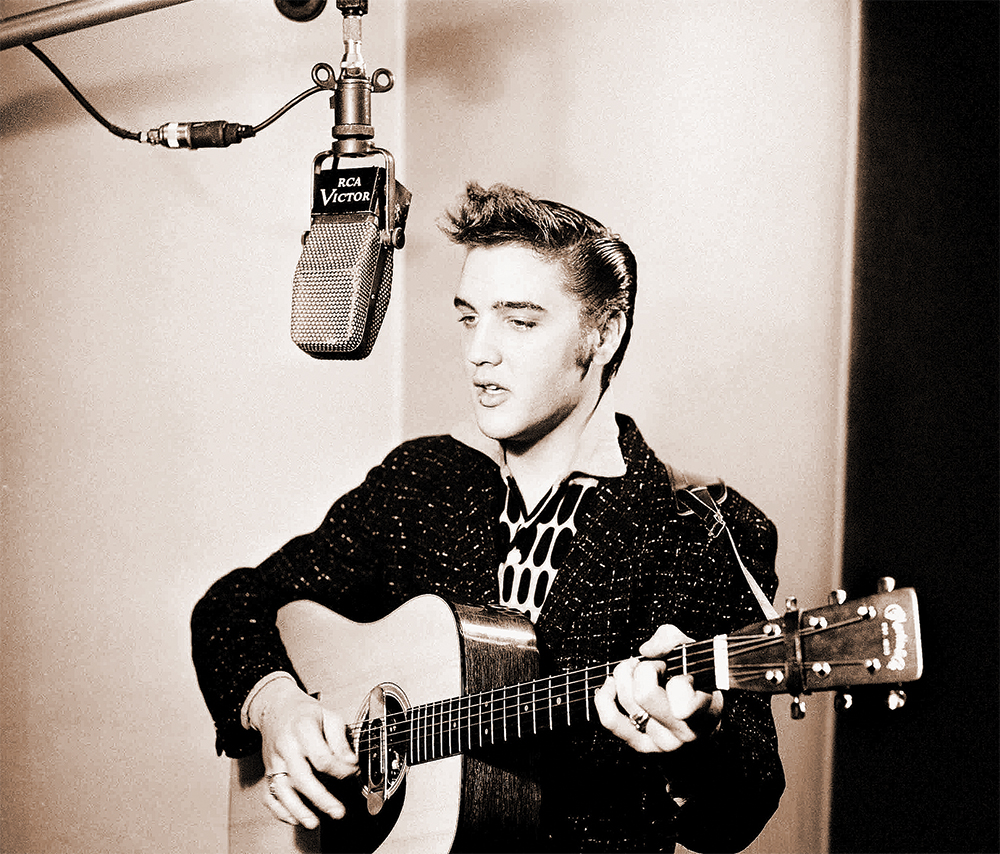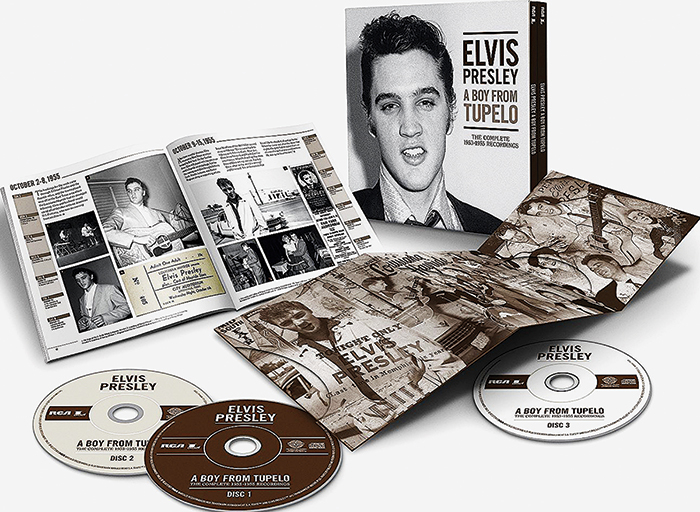 The beginnings of Elvis Presley's professional career during July, 1954, through late 1955 long ago acquired a mystique that has grown over the decades. During this time, the unknown Memphis singer, recording at Sam Phillips' Sun studio and based at Shreveport's Louisiana Hayride radio show, lit a fire with audiences across the South. This almost instantly rendered Elvis, in one announcer's words, "the newest star in the folk music world," even if some (like the Grand Ole Opry) didn't quite know how to categorize what he was doing musically. Before 1955 ended, the momentum building, RCA bought his Sun contract from Phillips, who offered it to the highest bidder. And Elvis went on to sweep the country a few months later.
This three-disc collection, with a lavishly illustrated, meticulously detailed book by the producer, Presley archivist Ernst Mikael Jorgensen, with advertisements and a few rare color photos from the period, creates a day-by-day chronicle of that pivotal time. 
Disc one begins with the four non-rocking 1953-'54 pop ballads Presley paid to record at Phillips' Memphis Recording Service. The remaining 23 are the original Sun singles and material later released by RCA in chronological order. 
Disc two takes the listener into the Sun studio at 706 Union Avenue. It reveals Elvis (strumming rudimentary acoustic chords), electric guitarist Scotty Moore (using his Gibson ES-295, replaced in July with a blond L-5), and bassist Bill Black working out arrangements by trial and error. On "I'm Left, You're Right, She's Gone," Moore, rooted in the fingerstyle playing of Chet Atkins and Merle Travis, quotes Zeke Turner's flatpicked riff from the Delmore Brothers' country hit "Blues Stay Away From Me," abandoning it on the finished take. As he perfects a fiery solo for "When It Rains It Really Pours," Phillips, who favored simplicity, urges him to not get "too damn complicated." The insights gleaned here are fascinating.
Disc three compiles 30 live performances chronologically arranged, starting with the October '54 Hayride debut, that reveal Elvis' early energy and growing confidence. "Maybelline," "Fool, Fool, Fool," "Little Mama," and "Hearts Of Stone" are songs he never commercially recorded; also included are seldom-heard live versions of "I'm Left, You're Right" and "I Forgot To Remember To Forget." Most come from off-air recordings of Hayride remote shows. Members of the show's house band, future Nashville session aces Jimmy Day (steel guitar) and Floyd Cramer (piano) occasionally join in. 
Peter Guralnick memorably captured Elvis in ascendance in Last Train to Memphis, the first volume of his Presley biography. This definitive chronicle of the Sun era contains those beginnings – and all of the mystique.
---
This article originally appeared in VG December 2017 issue. All copyrights are by the author and Vintage Guitar magazine. Unauthorized replication or use is strictly prohibited.