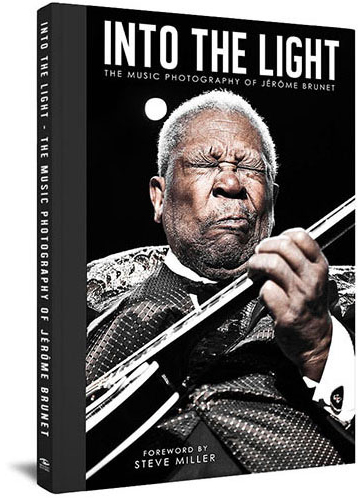 Win an autographed edition of "Into The Light" valued at $50!
Ace music photographer and VG contributor Jérôme Brunet often shoots images contrary to convention, aiming his camera directly into the light. The results – as collected into this 20-year retrospective – are stunning.
The large-format book features stellar reproduction of over 130 of Brunet's images of rock and blues legends including Steve Miller, Eric Clapton, Slash, Tom Petty, Aretha Franklin, the Stones, Santana, and many more. The images run the gamut from grandiose concert shots radiant with light to intimate backstage or up-close portraits. The cover shot of B.B. King at the Fox Theatre may be worth the cover price alone.
He offers a standard edition as well as a slipcased deluxe edition, which features a signed and numbered print of that glorious B.B. shot. And a portion of the proceeds go to the Pinetop Perkins Foundation to support young musicians. Signed Regular & Deluxe Edition copies are available at: www.IntoTheLight.photo
Book features 208 pages, 9.5″ x 13″ inches in size and printed on heavyweight fine art matte paper.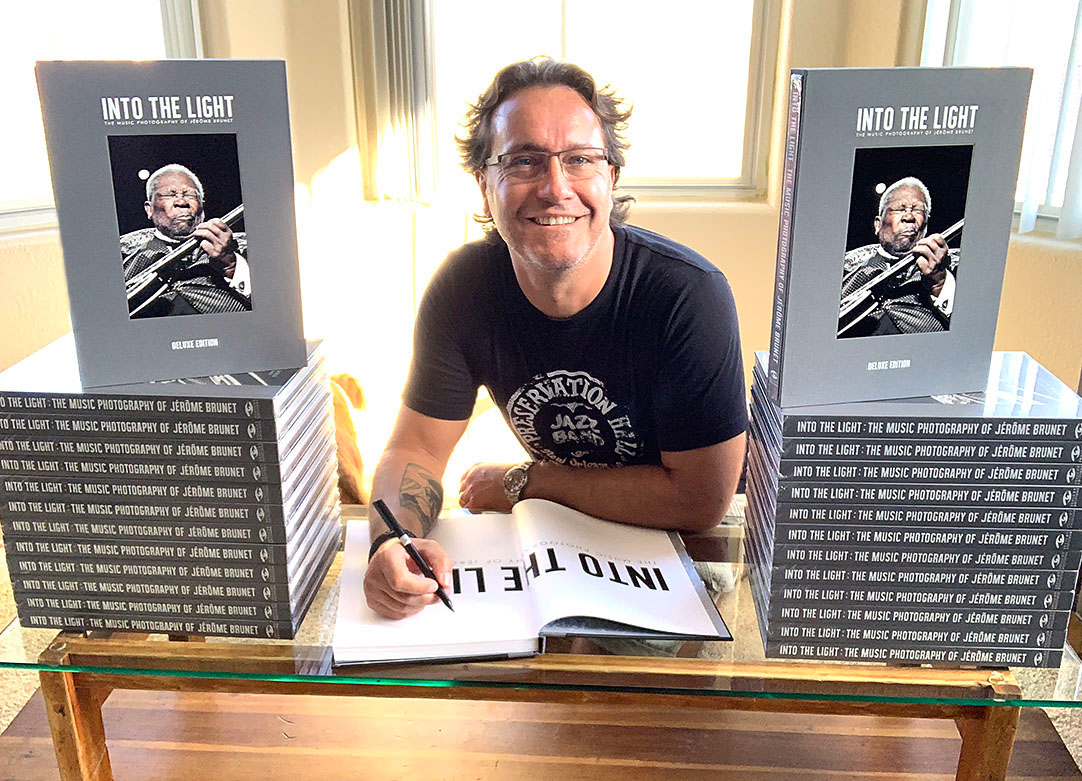 Complete the survey below to enter giveaway.