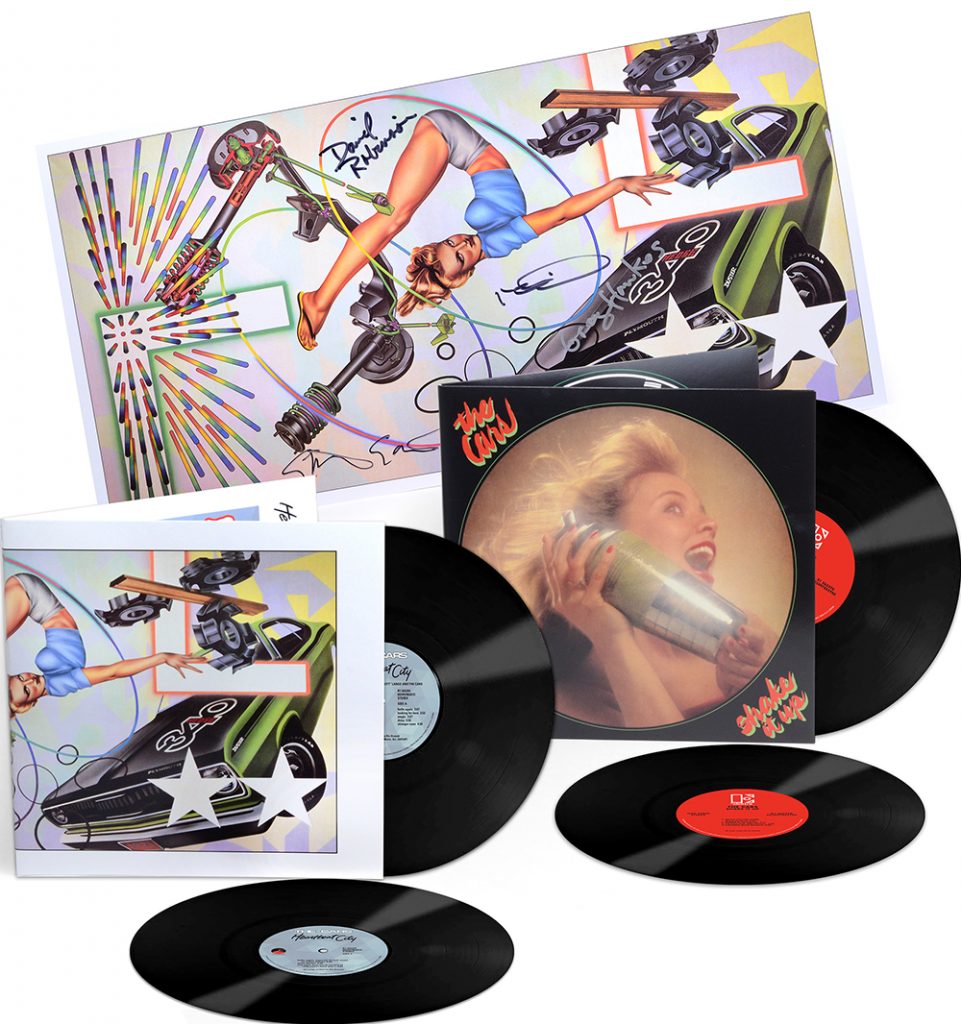 Enter to win a signed lithograph and a copy of each of the recent Cars re-issues on vinyl!
The Cars were inducted into The Rock and Roll Hall of Fame in April, honoring the legendary band's incredible musical legacy and enormous commercial success. Rhino is celebrating with the expanded editions for Shake It Up and Heartbeat City.
Each release features the original album – remastered in 2016 – expanded with rare and unreleased bonus tracks. Illustrated booklets accompany the music and contain liner notes written by renowned rock journalist David Fricke, who details the history of each album with new interviews by band members.
Ric Ocasek, Elliot Easton, Greg Hawkes, Benjamin Orr and David Robinson recorded Shake It Up in 1981 at Syncro. It became their third-straight Top 10 hit record and sold more than two million copies. It features the unforgettable singles "Since You're Gone," "Think It Over" and The Cars' first Top 10 hit single, "Shake It Up." Several unreleased tracks make their debut on SHAKE IT UP: EXPANDED EDITION, including an early version of "Since You're Gone," the demo for "Shake It Up" and an unreleased song called "Midnight Dancer."
Heartbeat City, which peaked at #3 on the charts, went on to sell four million copies, making it the band's fifth consecutive platinum album. An amazing success, the album launched five tracks that reached the Top 40, including the Top Ten hits "Drive" and "You Might Think." Videos for the songs received heavy airplay on MTV, including "Hello Again," which was directed by Andy Warhol, and "You Might Think," which won the inaugural MTV Video Music Award for Video of the Year in 1984. Among the seven bonus tracks included on HEARTBEAT CITY: EXPANDED EDITION are unreleased versions of "Why Can't I Have You" and "I Refuse," as well as the demo for "Drive."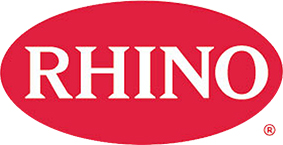 Complete the survey below to enter giveaway.
---
*ELIGIBILITY. VOID WHERE PROHIBITED OR RESTRICTED BY LAW. NO PURCHASE NECESSARY.
One entry per customer. Winners will be drawn at random. Prizes are not transferable or assignable and they are not redeemable for cash. All winners outside the continental United States are responsible for shipping costs. All winners are responsible for the payment of any and all taxes and/or licenses and/or other related local, State, Federal fees that may apply to such winnings. Taxes on prizes are solely the responsibility of the winners. Vintage Guitar magazine reserves the right to replace the advertised prize(s) with a prize of equal or greater value if the advertised prize(s) is/are no longer available. Vintage Guitar reserves the right to identify winners in all VG media.