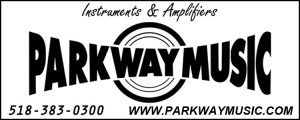 Instruments wanted
Old Synthesizers: Moog, ARP, EMS, EML, Buchla, Oberheim, Roland, Korg, etc. (212) 245-0820 weekdays.
---
Wanted – Guild flat top acoustic guitar made in Hoboken with spruce top, good condition or better, mostly original. Send brief description and pics to: jaysvintageguitars@gmail.com
---
Bartell of California XK-150/Spyder wanted. Email me at richardcoPPer@icloud.com or text/then call 703-581-3333, Make sure I confirm your response. Thank you.
---
Buying Stella (Oscar Schmidt) 6 & 12 string guitars and other American made off-brands, any condition. info@vintagebluesguitars.com. (717) 917-3738 (PA)
---
EPIPHONE RIVOLI BASS wanted. 1990s Korean manufacture. 2-pickup version preferred but all considered. Cash (or partial cash plus your choice of tested
---
GRETSCH 1958 original Duo Jet with Filtertron pickups with "pat applied for" on tops of pickups. Bigsby. Good condition or better. With case is a plus. Serious buyer. Call Richard at (516) 448-0342 or email rpmintz@yahoo.com. (NY)
---
Hamer FB1 Guitar, Firebird Style single pick up guitar. Jerold Townsend, (440) 415-4047, (440) 417-1892, (OH)
---
I am a bass player and collector seeking to buy any 100% original (not refinished!) pre-cbs (pre 1965) Fender Jazz or Precision basses. Excellent condition or normal play wear is fine – nothing hammered! Also seeking excellent vintage (pre-65) Fender bass cases (tweed, gig bags, tolex, poodle). Please write or call me, Todd, at (631) 807-9038 or tsharris@earthlink.net. I am in New York and can travel to purchase.
---
I want my first Les Paul Heritage/Elite back. Sold to Rumbleseat Music in Sept. 2001, serial #82142561 (1337). Will pay cash or trade. Please call (402) 733-2838, email teleman12@cox.net. (NE)
---
I'm sorry I sold it. I want to buy my old Guild T100D, 1965, serial # 40761, sunburst, ca. 1965. (713) 798-7145. Rjshulman@comcast.net. (TX)
---
Looking for Gibson Banner LG2, 1942-'45, orig cond. a plus with some well done repairs ok, maple back and sides a real plus! Mahogany neck another plus! Contact Dstone2175@gmail.com. (DE)
---
Looking for Vega banjo serial #40392 complete pot assembly. Probably has non-original neck. Call Ed (978) 465-2690. (MA)
---
Looking to buy 40's & 50's Gibson acoustics & your beat up 50's Les Paul with or without parts, with or without finish and headstock breaks/cracks okay too. (843) 668-4447 (SC)
---
Martin B-40B, B65 Ampeg AMB-1, Gibson EBS-1250, Rickenbacker 4002, 4005, 4080, 3001. 1957-'59 Precision with a neck (any cond.). (732) 751-1184
---
Old Martins Wanted; Quick cash for old Martins, Fenders, and Gibsons. Call Sten (private collector) (817) 773-7996. (TX)
---
Rare 1976 Ibanez #2469 Moderne Original Condition and Original Hard Shell Case with small hole in pickguard. $2000 cash – will not ship. Darrell K (916) 634-6997. (CA)
---
Top $$$ paid for Strats, Teles, Les Pauls, refins, Gibson, Fender, Gretsch, Kay, Epi, National, Dobro, Martin, Mosrite, amps, all eras & brands, parts, cases, fx, JBL D-series, Dumbles, Trainwrecks, 1st era Matchless DC 30s. We Pay More Than All Them Other Guys! Buy sell trade, too much to list, gtrs@rockindaddys.com (248) 420-8499. (CA/MI)
---
Wanted to buy: Hagstrom, Guilds, Daions, Mosrites and other "unusual" guitars for parts or whole Any Condition, call or email Bruce at Diamond Strings for a fast response (585) 259-1369 or dstrings@rochester.rr.com (NY)
---
Wanted: Serious Buyer looking for a '57-60 Les Paul Standard, '50s Gretsch White Falcon, Custom color Fender pre-CBS Guitars and Basses. Jim (404) 580-8057, vguitars@gmail.com. (GA)