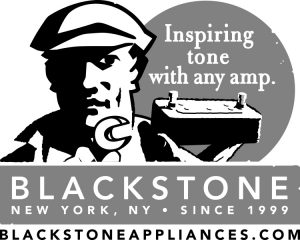 Instruments for Sale
Rare Martin Guitars. Original finish w/original cases. 1930 000-45, 12 fret. Only 21 produced in 1930. This one rare on special order, serial #42717, $148,000. 1936 D-18 $86,000. I play prof with these axes. Both bark, beautiful aged sound and playability. Both have tremendous provenance and ownership provided. aktrails@alaskan.com, (907) 479-7630 or (907) 347-1036
---
Bacchus Duke Master Les Paul style guitar. Orange burst. Excellent condition. $1,700. 1985 Fender Strat (Japan) E series. Black. Fender Floyd Rose style bridge. $800. All in good to great condition. Individual. Please leave message; will call back. 713-301-3496.
---
Fender 1996 Ventures "Limited Edition" Jazzmaster, and Jazz bass, Mint cond. signed by the Ventures w/letter of authenticity w/orig hardshell cases. Photos available. $5,000 firm. Serious inquiries only. (207) 944-1286. (ME)
Wanted Classifieds
DEADLINE for submission is the 10th of each month. VG Classifieds are FREE for VG subscribers. Start a subscription for just $24.95 and submit your FREE listing! Non-subscribers must pay $50.00/listing. Submit a Classified at https://store.vintageguitar.com/classifieds-submission.html or contact Joan at JoanT@VintageGuitar.com or 1-800-844-1197.
BUYERS BEWARE – if it sounds too good to be true, it probably is. Please notify us if you believe a listing to be fraudulent.
It is VG's policy not to place URL's in the classifieds. Classifieds appeared in VG September 2018 issue.
---
'64 Cherry ES335 MINT w/Bigsby, '77 Fender Jazz bass MINT $2,500, '99 Hummingbird near mint with PUP $2k, '06 Gibson CS Stars & Stripes $7k, 52/59 Mirabella Conversion Les Paul with Orig '59 Gibson Burst Finish, 52/58 Mueller Conversion GT orig finish, (843) 668-4447. (SC)
---
'64 Epiphone Riviera orig owner, case, receipt, Royal tan. '61 ES-3355SRV cherry, mine since '69 orig case. '34 Martin O-17, orig case. (314) 665-0128. (MO)
---
'68 Gibson ES-335 Cherry Red, all original, great shape. (602) 770-1215, mecrotty@gmail.com. (AZ)
---
'01 Fender USA Fat Strat Texas Special with Seymour Duncan H.B "Chrome Silver" Pearloid Guard. Rosewood Board, Hardcase w/candy. N.I.B. never tuned. $950. (501) 362-5187 (AR)
---
1965 Fender Jaguar Reissue V1316201+O.H.S.C. "case cady" Exc. Cond. $1149. Fender Stratocaster Deluxe S-1 Pearl White Metallic, Tortoise Guard O.H.S.C "case candy" Near mint. $1075. John Southern (918) 724-2642
---
2 Gibson Custom Shop Dickey Betts SG's for sale. One is aged/signed, the other is VOS. Both are serial #31 from their limited edition models. COA's, posters, etc. all included. $9500 tumblingdice115@gmail.com NC
---
2012 Fender Custom Shop 61 Jazz Bass Closet Classic for sale, Black with tortoise shell pickguard, rosewood fingerboard, orig. case, case candy, COA in almost new condition for $2500 or best offer plus shipping. (406) 252-5589
---
Action Figure Studios – Dogu Custom Electric Guitars, Hand-Made in the USA for your unique expression, www.actionfigurestudios.com. (CA)
---
B.C. Rich Guitar, single cut, neck-thru, diamon markers, Grover tuners, gold tone worn a bit. Black H.S.C. early B.C. Rich U.S. made SN 5900 asking $3,199. Martin D35, Martin case. SN 421022 asking $1800. No trades! (814) 938-0828. If you leave a message say your # clearly please.
---
Carmine Street Guitars NYC – "Mystery of the Molecules" Custom guitars hand-built from scratch out of 200 year old virgin forest timbers. Home of Kelly Guitars. Cindy Guitars is also based out of Carmine Street, building alongside Rick working with leather and pyrography. Custom artwork and pickguards available. (212) 691-8400. On Instagram and Facebook. kellyguitars@yahoo.com or cindyguitars@gmail.com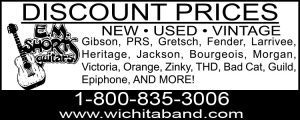 ---
Epiphone Casino '60s Kalamazoo. Color walnut, Grover humbuckers pickups. Tail piece frequensator, case orig orange felt, $800. Rich (757) 645-2456. (VA)
---
Fifty Years Parts Collection! Vintage, authentic, only originals here. Mostly acoustic. Also: many old instruments. Marc Silber Music, Berkeley, CA 94710. (510) 325-0720 (no messages). (CA)
---
Gibson Custom Shop Collectors Choice Waddy Wachtel Les Paul. New with all original hang tags and documentation in case. Bobby (732) 770-0435 (NJ)
---
Goat Peak Strings: Vintage Guitars, Banjos, Mandolins & Violins. Bought, sold, traded expert repairs on all stringed instruments. 81 Main St., Easthampton, MA, 90 minutes away from Boston. goatpeakstrings@gmail.com. (MA)
---
Guild Bass 302B-ash with original case blue felt like new, $800. Richard (757) 645-2456. (VA)
---
Killer Vintage T-shirts, $15 plus shipping. Call for available guitar & amp list. Hazardware. (800) 646-7795.
---
Martins For Sale: 1955 00-18, W/HSC $4200, 1935 0-17 w/HSC $4000, 1986 D-2835 W/HSC $1200. Call Kenny's Guitars, (201) 670-8676. Leave message/no text. (NJ)
---
Strobel Guitars – Rambler® electric travel guitars break down to fit in computer bag or briefcase. Unsurpassed tone, playability and workmanship. Rambler® Classic available for under $600 with custom gig bag. Please call (561) 488-5698 or email: russ@strobelguitars.com. (FL)
---
Voicing/Scalloping of braces for your acoustic guitar. Bring out its best sound quality. 40 years experience. $250 + shipping. John Southern. Tulsa. (918) 724-2642
---
Washburn 2003 Roger Waters Electric Acoustic, P-90, CS, USA, #17 or 100, papers, mint. offer. Martin John Mayer, 2014 New Old Stock, papers, mint, offer. (248) 798-0292 (MI)
---
Your Guitar/amp/drums etc. Houston area Guitar Shop, Rockin' Robin Guitars, 3619 S. Shepherd, (713) 529-5442. Want a new guitar? Trade your old one… face to face! Bring in that no longer wanted guitar/amp/drums, and get yourself something nice.No weirds phone or internet selling, shipping, hassles!