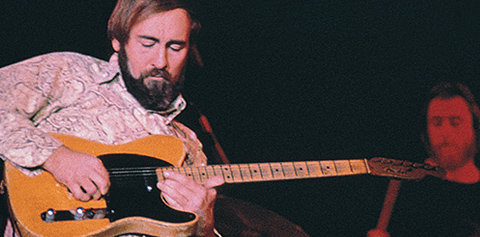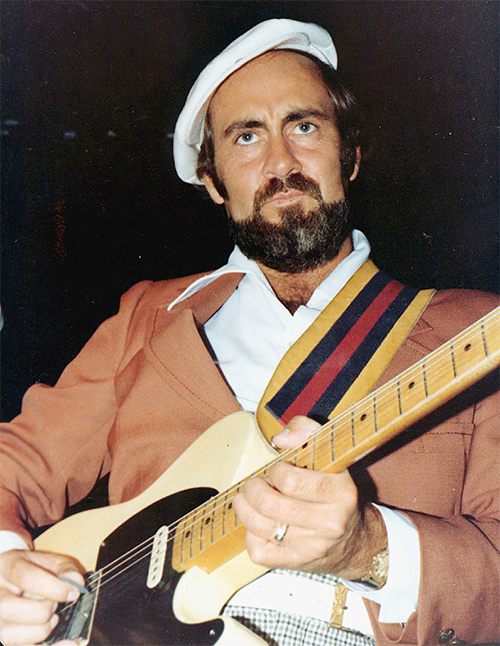 Roy Buchanan and his battered 1953 Telecaster guitar got inside your head and grabbed you in the gut. He had eclectic musical tastes, an arsenal of techniques, a devotion to craft, and something to say. And he said it with soul.
Those are mere generalizations, of course, and Buchanan commanded such diverse skills it is hard to generalize about him. The single impression emblazoned upon my mind, 25 years after seeing and hearing him perform for the first time, is his emotive power – he conveyed feeling. Buchanan serenaded, saddened, exhilarated, riveted, and hypnotized his audiences, all in the space of an hour's performance at the small clubs he preferred. On his Tele he expressed the known range of human emotions and more, including intuitive matters of the heart and mind that defy description. In Buchanan's hands the Telecaster sang, soared, screamed, whispered and wailed like it never had before, or has since. He could play virtually anything he imagined, and his imagination knew few boundaries. He was that damn good.
Buchanan could be hypnotic, but that's not to say his playing was exclusively ethereal or transcendent. On the contrary, it was often the gut-grabbing immediacy, the attention-demanding, trebly nature of his Telecaster sound that took country, blues, rock and roll, or anything else he tried someplace it hadn't been. In contrast to many lead guitarists, his genius often poured forth as he backed a singer. As a sideman, sometimes in his own band, he produced imaginative rhythm work and fills. When it came time to solo, he composed riffs of astonishing dexterity and beauty. Often he took time to craft them for maximum melodic and emotional effect, for he had little compulsion to impress. At other times Roy came out, as one reviewer put it, "…with his pants on fire," cranking out commanding leads from the get-go. At the climax of a solo, he might go over the top, working the strings from the nut to the bridge, using all five fingers of both hands to create a mind-bending orgy of sounds. The fingers of his right hand could move in a fingerpicking blur that has been described by a former bandmate as resembling dancing spiders. He pioneered numerous techniques, from the pinched harmonic (or "squealer") to his manipulation of the Telecaster's simplified tone and volume controls to produce wah-wah effects that predated pedals by a decade.
Buchanan's techniques stunned, puzzled and intimidated other players. Still, it was always his expressions – the musical and emotional effects he achieved through technique – that set him apart. Roy had a way of playing a note, a chord, a whistling harmonic or a steel guitar-like lick at the precise moment it produced the greatest emotional impact. It seems natural, in retrospect, that Buchanan made his mark primarily as a performer, not a recording artist. Though he made a few hit records, his music came alive on the stage of a darkened nightclub in a way that bred affection and loyalty in his audience, the devoted denizens of the midnight hour. He took listeners to places of ineffable beauty, or seared them with tortured blues. Crowds rocked clubs to their foundations with demands for "More!" Buchanan's music was consistently soulful, searing and mysterious – words that describe both his guitar style and his personality. One reflected the other.
Though many great electric guitarists might be said to combine technical virtuosity and emotive power, with Roy Buchanan there was always more, and not all of it good. His seemingly boundless talents were matched by a penchant for forbidden fruits and a confounding predilection for anonymity. Sensibly, he enjoyed his privacy and time with family and kept fame and its attendant pressures at arm's length. Neither good fortune nor bad luck ever changed Buchanan's natural aversion to the spotlight. One has to admire his humanity, even as forces beyond his control swept him up and pushed him onto center stage. After his "discovery" by various media in 1971 – 15 years after he began his professional career, a career that seemed permanently stalled – and recording and touring offers poured in, Buchanan told an interviewer, "This star business scares the hell out of me."
Roy's homespun approach often protected him, but it also took its toll. Through a combination of Scottish taciturnity, deep shyness, a sensitive spirit, a rural upbringing and a journeyman's cynicism, Buchanan carved out a crooked path for himself, one strewn sometimes with obstacles of his own making. There is much to puzzle over in Buchanan's contradictory character, his extraordinary musical gifts, the ups and downs of his lengthy career and his horrible death. He could be humble and kind, and when he indulged his taste for forbidden fruits he could be opaque, difficult, even menacing. Asked about his past or his techniques, Buchanan often bent the truth – as any good storyteller does – to a point just shy of breaking. He dispensed his own brand of "country mojo" at will and, for the most part, people bought it. "Country mojo" could be a powerful thing. As it turned out, however, it could not banish demons, or bend steel bars.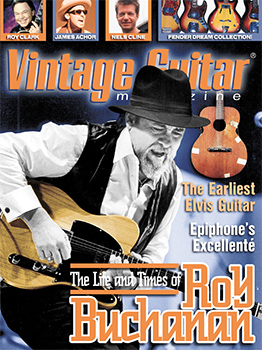 Despite all this, Roy Buchanan contributed as much as any individual to the vocabulary of rock and roll. His work drew admirers from every field in popular music, from rock and roll heroes to jazz stylists, from R&B belters to country rednecks, from stars to anonymous fellow journeymen. The firmament of stars who discovered in Buchanan the essence of American roots music included John Lennon and Paul McCartney. The Rolling Stones, so it is said, asked Buchanan to join their band (he is said to have declined). Eric Clapton saw Buchanan perform once and proclaimed him "…the best in the world." Buchanan set a youthful Robbie Robertson (later of the Band) on a stylistic course of his own. Jerry Garcia of the Grateful Dead touted Buchanan's "…amazing chops." Jeff Beck learned Telecaster techniques from him, became a friend, and continues to hold him in awe. In jazz circles – not often a source of admirers for rock and roll players – Les Paul, Charlie Byrd, Barney Kessell, and Mundell Lowe were quick to recognize and praise Buchanan's talents (and they still do).
These nods might embarrass or seem ridiculous to Buchanan, were he still alive, for his modesty and matter-of-factness matched his musical talent. In fact, in a career that reached from the inception of rock and roll in the mid '50s to rock's tattered shadow in the '80s, Buchanan acquired a reputation in small but knowledgable circles as one of the very best. Yet on the night of his death he remained as anonymous to the general public as he had been throughout his life.
So the story of Roy Buchanan's life and times follows a hard road riddled with pathos. Nonetheless we must allow room for warmth, humor, and compassion because he himself so often exuded those traits. Buchanan was a simple country boy who, despite life's hardships and disappointments, wished to live a private life. In any effort to understand this complex artist and his contributions, one theme seems apparent: Roy Buchanan and his music and guitar playing should be described and appreciated, if not explained, as the sum of certain quintessential American influences. A sense of place is important. Growing up in rural Arkansas and California shaped him in the traditions of country music. His urban explorations in Los Angeles, Shreveport, Chicago, Toronto and Washington, D.C. provided access to blues, rhythm and blues, and jazz. Hitting America's roadhouse circuit in '56, at the dawn of rock and roll, propelled him on an odyssey of road trips that lasted 32 years – an unusually long career in which he continued to evolve and garner new audiences and admirers.
That story, though it is just one man's life, has wider implications. Following it illuminates the travails of this country's working musicians, the men and women who are somehow compelled night after night to produce joy for millions, despite the overwhelming odds that such a pursuit virtually guarantees perpetual anonymity, poverty, and perhaps, an early grave.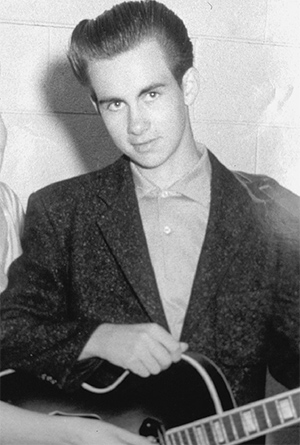 Roy Buchanan was born Leroy Buchanan on Sept. 23, 1939, in rural Ozark, Arkansas, which straddles the Arkansas River in the northwestern corner of the state. Today, Ozark remains a sleepy, peaceful place, but you can get there via highway. In the '30s, by contrast, "Goin' to Ozark was like goin' to China!" said one local.
Leroy's father, Bill Buchanan, was of Scottish extraction and farmed the river bottoms there as a sharecropper during the Depression. Bill and his wife, Minnie Bell Reed, eventually had four children: J.D. (born in '26), Betty ('33), Leroy ('39), and Linda Joan ('44). Two years after Roy's birth the family moved to Pixley, California, in the heart of the San Joaquin Valley, where Bill worked as a farm laborer. In Arkansas, sharecroppers kept a share of the crops they raised and paid the rest to the landowner, while in California laborers followed the harvest in a thousand fields belonging to others. Roy himself would one day tell the fib that his father had been a preacher, a story repeated ever since by writers who never asked questions (J.D. Buchanan once told me, "If my father ever went into a church, the roof'd fall in on him!").
Minnie tried to improve her children's lives by getting Leroy music lessons. He'd flirted with the guitar when he was about five years old, learning a few chords. At age nine, Leroy's folks got him a red Rickenbacker lapsteel and lessons from Mrs. Clara Louese Presher, an itinerant music teacher from nearby Bakersfield. Leroy took lessons for three years. Near the end, Mrs. Presher found out that Leroy had never learned to read music. Instead, he had learned his lessons by ear and repeated them note-for-note. She broke down and cried. But she imparted a lesson Buchanan never forgot. "If I can't feel the music, I can't play," he once told an interviewer. "Mrs. Presher was really into that. She would say, 'Roy, if you don't play with feeling, don't play it.'"
Leroy listened to steel players on the radio and grooved to Jerry Byrd and others who made steel guitar part of modern country music. Nearby Bakersfield had its own distinct country sound, flavored by Telecaster guitar players like Buck Owens and Roy Nichols. Leroy absorbed it all and impressed school assemblies and church recitals with his ability to play the steel guitar parts to any song on the radio. "He played all the Hank Williams songs that were playin' back then just exactly like they were on the record," said Freddy Ramirez, a childhood friend.
Marvin and Paul Kirkland hired Leroy to play lapsteel in their band, The Waw Keen Valley Boys, in '50 or '51. Leroy was about 12 years old and night after night he stole the show. About '52 he picked up a standard, flat-top guitar and learned to pick in the Roy Nichols style. Within a couple years he experienced the blues on a jaunt to Stockton, California, with his older brother.
At high school, Leroy put together a band called The Dusty Valley Boys, with buddies Darrell Jackson and Bobby Jobe, then he and Jobe got professional work in the San Joaquin's honky tonks with bandleader Custer Bottoms. Leroy's interest in the guitar eclipsed his interest in school and by age 16 he'd left home for Los Angeles to stay with his older sister and brother. He took his Martin acoustic and a hollowbody Gibson electric. By this time he could make his electric guitar sound like a steel, bend strings, and play anything he heard on the radio. The radio was playing new sounds, like Elvis Presley's "Mystery Train." Rhythm and blues had given birth to the frenzied sounds of rock and roll, and Buchanan wanted a piece of it.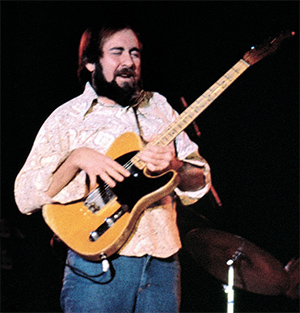 A Hollywood shyster named Bill Orwig hustled Leroy Buchanan into a cheesy rock and roll orchestra with drummer Spencer Dryden (later of the Jefferson Airplane and New Riders of the Purple Sage) called The Heartbeats. This band can be seen briefly in the loopy period film, Rock, Pretty Baby.
"We had a similar love of rhythm and blues and down home rock and roll, so we hit it off real well," said Dryden. "We had a band and all of a sudden we're making money! This is at the beginning of everything. 1956. Elvis is king. James Dean is still alive. Bobby sox and rock and roll. Everybody was looking for an in. None of us knew what we were doing. But Bill Orwig had a scheme."
Orwig's scheme, essentially, was to rip off The Heartbeats and make money for himself. When Orwig stranded the band in Oklahoma City it was every man for himself. Roy nabbed a job as staff guitarist on "Oklahoma Bandstand" in Tulsa. The Human Tornado – Dale Hawkins – made an appearance, capitalizing on his super hit, "Susie Q" (recorded with James Burton the year before), and Buchanan followed him to Shreveport. Thus began Buchanan's real rock and roll career. In June of '58 Hawkins and Buchanan recorded Willie Dixon's "My Babe" (a hit for Little Walter in '55) at Chess Records in Chicago, Roy's first commercial recording. His edgy, dead-thumb intro and his Scotty Moore-style cascading notes still sparkle.
Hawkins and Buchanan toured the country for nearly two years, Dale honing his stage performance, Roy whipping out the best rock and roll licks anyone had ever heard. Of course, Hawkins had a reputation for picking guitarists, and a litany of greats filled that spot before and after Buchanan: Sonny Jones, James Burton, Carl Adams, Kenny Paulsen, Scotty Moore, and Hank "Sugarfoot" Garland, to name a few. Hawkins and Buchanan learned to drink, fight, and sleep sitting up in a station wagon doing 60 miles per hour, and to take little white pills that eased a barbaric rock and roll lifestyle. And of course they learned how to bring the house down every night. Rock and roll required a lot of sweat and blood to make it good.
"I was one of the hardest task masters in the world," Hawkins told me with a hard look in his eye. "After each set we'd have a meeting and I would go over whatever went wrong. And go over it and over it. I was one of the few people that could handle Roy. Not physically, but spiritually. I could make him play what I wanted." Hawkins wanted a band that knew how to back him, but which could break loose on cue. "I was adequate, but Dale would really make you work," Roy would recall later. "He wouldn't leave you alone for a second and I was all for that."
The next few years found Roy and famed studio bassist Joe Osborn (VG, October '98) in a succession of bands, from Jerry Hawkins to Bob Luman (who took Roy to Tokyo in December of '59), making records and touring the country. By 1960 Buchanan based himself out of Washington, D.C., and that year he recorded two versions of "After Hours," sometimes referred to as "the black national anthem" (waxed first by the Erskine Hawkins Orchestra in 1940, Buchanan modeled his own version on Jimmy Nolen's 1956 take for Federal Records, where Nolen's guitar follows the original piano solo). Buchanan recorded one take at a languid pace, another at a raging clip. The results establish that he had become one of the most dexterous electric blues guitarists of his day, at age 21 (the "raging" take is likely to appear on Alligator Records' upcoming box set – see "First Fret" column in this issue). There were other white blues guitarists around, to be sure; Lonnie Mack, Link Wray, Travis Womack, and Steve Cropper were already working, as well as the earlier crop of black blues musicians exemplified by, say, Hubert Sumlin. But few could claim superiority to the country boy from Pixley. By this time Roy had grown a beard and let his hair grow. To complete the bohemian look he developed a set of unnerving, strange eyes. He'd also traded in his Gibson hollowbody for a Telecaster.
In Buchanan's hands the Tele came alive. He could play blues so sweet, or accent country music with sounds like a steel guitar. He learned to make the guitar cry by striking a note, bending it, and making the sound swell by manipulating the volume knob with the pinky on his right hand. Using the pinky on the volume control and his ring finger on the tone control gave him a wah-wah sound. He did it his way, the hard way.
In October of '60, Dale Hawkins and Buchanan were playing The Rocket Room in Washington, D.C., when a young female admirer named Judy Owens introduced herself to Roy. She liked the way he played guitar, she told him. A year later they were married, forever altering Buchanan's professional trajectory. Before settling down, however, Buchanan joined Hawkins on a trip to Canada in January '61 and changed rock and roll history.
Hawkins' band played Toronto, where his cousin, Arkansan turned Torontonian Ronnie Hawkins, ruled Yonge Street – the town's entertainment strip. Ronnie lured Roy away from Dale, mostly to tutor the Hawk's talented but unsophisticated guitarist, Robbie Robertson. As Roy explained once, "Ronnie was very strict about how he was backed, and Robertson would either overplay or underplay. He'd be playing lead when Ronnie was singing and it just wouldn't work out. So I showed him how to do it, because that's what I was really into, backing up people and making them sound good."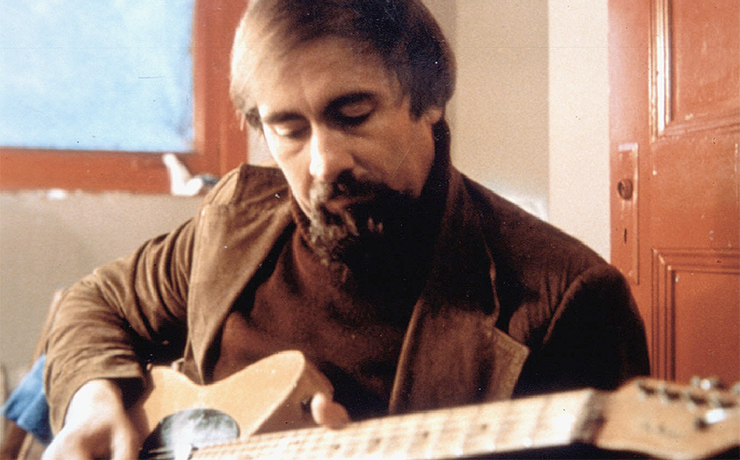 When Robertson asked where he'd learned his licks, Buchanan told him he was half wolf.
Robertson later recalled his first encounter with the bohemian ace guitarist.
"He did all these tricks, weird sounds, and bending things down and bending the neck and playing with volume control. It was a very, very frightening experience," he said.
"He could play anything I wanted him to play, and play it better than anyone else," Ronnie Hawkins said. "Robbie was super good for his age, but Roy had been out there longer. He was the master. Anyway, Roy had many things to do and it just wasn't going to work out. What he needed was discipline – playing day and night with a goal. He was too much of a free spirit for the times. I've always been the boss."
Besides, Hawkins added, Buchanan seemed to be getting into mind games. "You didn't know if he was superintelligent or just out of this world!"
In the summer of '61, while playing in Virginia with a band of friends dubbed the "Bad Boys," Buchanan married Owens and his wandering days were numbered. He put in nearly two years in the Philly area with Bob Moore and the Temps, the house band at Dick Lee's Musical Bar in Belmawr, New Jersey, where Seymour Duncan got to know him (see sidebar). Les Paul himself stopped by to investigate rumors of Buchanan's genius, and was amazed.
"We'd never heard anything quite like what Roy was doing," Paul said. "He interested the hell out of me. He's not playing an arpeggio the way you learn an arpeggio. If you had studied the instrument you played it right straight on, the chromatic scale you're taught in school. This guy was anything but conventional – he was just out there. He was unrestricted, as far as what he played. If he felt like getting from here to there, it didn't matter how he got there. If he didn't pick it, he plucked it with his other fingers. There were no rules with Roy. He was cruisin' down his own lane."
Roy lent his explosive guitar work to dozens of records on Dick Clark's Swan label in Philadelphia with various artists, including the Temps, and under his own name. He'd never had a hit of his own, though he'd played on a few. When drummer Bobby Gregg recorded and claimed credit for "The Jam," built around Buchanan's signature riffs, Roy got a solid dose of disillusionment with the music industry. "The Jam," without his name, hit near the top of the R&B charts for 1962 (incidentally, Roy made guitar history when his pinched harmonic appeared on another Gregg release, "Potato Peeler"). With the birth of their first child, and with Roy getting wacky on pills, the couple moved to Mt. Rainier, Maryland, straight into the house of Roy's mother-in-law. He'd lived the first era of rock and roll, 1956 to '63, but his roaming days seemed gone for good.
1964 brought The Beatles to America, and America's appreciation of its own homegrown talent seemed to fade. Journeymen like Buchanan could have blown George Harrison off the stage. Instead Roy made do, as with legions of blues and jazz players before him, playing in area clubs as a hired gun. Washington, D.C. and the surrounding Maryland suburbs harbored innumerable venues and live music ruled the day. Throughout the '60s Buchanan's reputation grew in the D.C. area as he gigged with Danny Denver, the British Walkers (an all-American group looking to cash in on the British craze), the Kalin Twins, and a numbing procession of other groups. Meanwhile, Roy's family grew to more than a half dozen children. Buchanan played constantly to feed them, but he sometimes tarried after gigs, disappearing for days, aggravating an already fractious domestic situation. By '67 Buchanan could be found playing covers and intergalactic blues at a kaleidoscope of Georgetown bars. While the Beatles ruled, Hendrix burned, and Townsend smashed, Buchanan blazed in obscurity. A nearly 90-minute tape of one of Buchanan's bar sets from this period reveals the guitarist toying with new ideas on renditions of Hendrix's "Purple Haze," Jimmy Reed's "Baby What You Want Me To Do?" and Bill Justis' "Raunchy."
In March of '68 John Gossage gave Roy tickets to see the Jimi Hendrix Experience at the Washington Hilton. Buchanan was dismayed to find his own trademark sounds, like the wah-wah that he'd painstakingly produced with his hands and his Telecaster, created by electronic pedals. He could never attempt Hendrix's stage show, and this realization refocused him on his own quintessentially American roots-style guitar picking. A local guitar playing youngster named Danny Gatton began showing up at Buchanan's gigs, striking up a friendship and a rivalry. Buchanan, the elder, mentored his young friend. Gatton had lightning speed and other uncanny abilities, but he never exuded soul like Buchanan.
These were bleak days. He set aside his guitar and in January of '69 enrolled at the Bladensburg Barber School, hoping to acquire a skill that would help feed his family. Only a country as big and great as America – so full of promise and heartbreak – could submerge and disguise a talent as amazing as Buchanan's. Given the circumstances, it should not surprise that the chronology for this period remains murky. At some point rocker Charlie Daniels signed Roy to record a studio album for Polydor Records, and they assembled enough tracks in Nashville, but Buchanan canned the LP, complaining that Daniels had made him sound too much like everyone else (four tracks turned up on Polygram's 1992 collection, Sweet Dreams). Buchanan later told journalist Tom Zito that at this point he turned down – through Daniels – a job offer from the Rolling Stones stemming from Brian Jones' death in July 1969. It's a great story: a guitarist too hot, too disinterested in fame to join the Stones. Unfortunately, Daniels himself told me he had never even heard that story, nor spoken to the Stones. Could this oft-repeated tale simply be one of Roy's "greatest hits," one of the greatest stories ever told in rock and roll circles?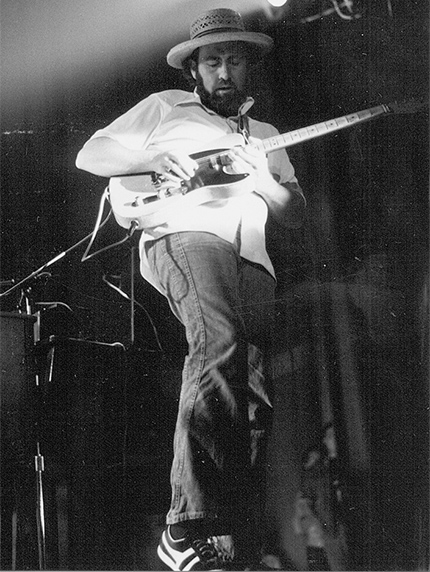 Buchanan's stories were always plausible, yet one wonders. Consider the tale of how he acquired his trademark '53 Tele. Buchanan told an interviewer that someone with a battered old Telecaster under his arm walked past the barbershop where he worked by day.
"I knew that guitar was mine, you know?" Buchanan would recall. "I walked out, right in the middle of a haircut, and I said, 'Where'd you get that guitar?' … I just told him, 'I want it.' … I said, 'I'll get you the most beautiful guitar you've ever seen, and I'll trade you straight across.' I left work that day and went to a friend of mine with connections and said, 'I want a purple Telecaster.' He had it before the sun went down… We swapped guitars, man. That was it. It was like, he knew it was my guitar, too."
By 1970 Buchanan had resumed playing for lounge crooner Danny Denver at The Crossroads bar in Bladensburg, and it was from there, with his '53 Tele doing the talking, that word of Roy's talents finally spread. Locals had long known about him, and his reticence to record had already become mythic. He got his own band together, The Snakestretchers, and strained his friendship with Danny Gatton by luring away the latter's organist, Dick Heintze. Buchanan bucked his contractual obligation to Polydor by releasing a down-and-dirty LP of the Snakestretchers in performance, which was sold in a burlap bag at the group's gigs (today the "Burlap Bag" album is a highly valued collectible).
The press took note. An article by Bill Holland in the Washington Star introduced Buchanan to area readers and a prominent feature in the Washington Post by Tom Zito that followed caught the interest of Rolling Stone, which reprinted Zito's article. Zito immortalized the Crossroads by describing it as "…dark and musty and the waitresses constantly pick up your beer bottle to ask if you want another." Zito observed that, "Buchanan reacts to [attention] with a…disinterest that creates its own mystique. 'I'm only a guitar player,' he says, scoffing at praise others heap on him."
WNET television producer John Adams read Zito's reprinted piece in Rolling St one, took a close look for himself and moved ahead with a documentary on Buchanan. Fame finally came a-callin' for Roy Buchanan. In the documentary, however, sitting by his boyhood home in a cotton field outside Pixley, California, Buchanan articulated his own vision of musicianship and success.
"Probably the reason I never made it big is because I never cared whether I made it big or not. All I wanted to do was learn to play the guitar for myself… You set your own goals for success. And when you succeed, it don't necessarily mean that you will be a big star, make a lot of money, or anything. You'll feel it in your heart, whether you've succeeded or not."
Adams arranged to have Roy play with musicians who had influenced him, including a set with Merle Haggard and his Strangers, featuring Roy Nichols on Telecaster, with Johnny Otis with Margie Evans singing ("Goin' Down Real Slow" is featured on the upcoming Alligator box set) and with jazzman Mundell Lowe (Buchanan's lovely rendition of "Misty" is also on the Alligator set). The resulting film, interspersed with a live broadcast with rocker Nils Lofgren from WNET's New York studio, was broadcast on November 8, 1971, and got rave reviews. The documentary shined a spotlight directly on Buchanan, who was too broke to protest. He bit the bullet and ventured forth.
Events snowballed. An American University student, Jay Reich Jr., asked his music appreciation teacher, guitarist Charlie Byrd, who the best rock and roll guitarist in the world was and Byrd advised Reich to see Roy Buchanan at the Crossroads. Reich found Buchanan playing with his back to the audience – Roy often explained this by saying he didn't want people stealing his licks – and with his Fender Vibrolux amp pointed toward the back of the stage. Buchanan told Reich he didn't want people to see the notes coming out of his amplifier either, but the reason was more practical – he felt turning the amp backward softened his sound for a small room. Reich became Buchanan's manager and engineered gigs up and down the East Coast, culminating in an appearance on June 21, 1972, at New York City's Carnegie Hall. The show sold out and, despite Buchanan's nervousness, he played well (at least one track from Carnegie Hall, "Since You've Been Gone," will be featured on the upcoming Alligator release).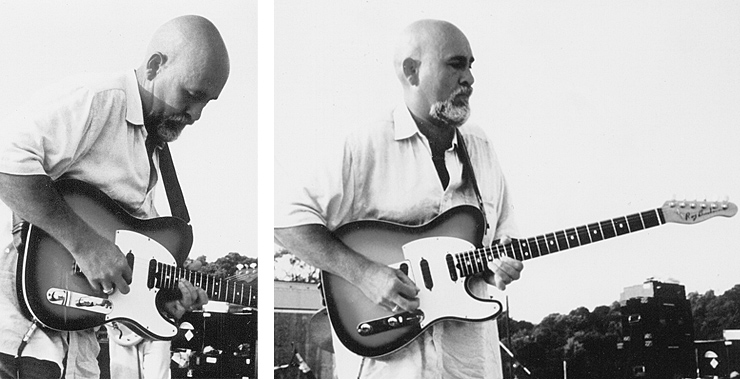 Peter Kieve Siegel, a producer at Polydor with experience recording American folk and roots musicians, lured Buchanan back to the studio with assurances of artistic control.
"I went to see his set at the Crossroads," Siegel said. "Somehow we carved out this compromise that Roy and his band would come to New York and record exactly what they wanted to."
The Siegel-Buchanan partnership resulted in the eponymous Roy Buchanan (recorded in July '72 and rush-released a month later) and Second Album (recorded in October '72 and released in early '73). The first featured an eclectic mix of Buchanan's own compositions, blues and country standards ("The Messiah" became Buchanan's signature, with its stately, haunting melody of stinging, ringing guitar notes and its autobiographical lyrics, "…I've walked in a lot of places I never should have been, but I do know that the messiah, he will come again."). Second Album offered a number of deep blues, including Buchanan's remake of his old favorite, "After Hours," some old time rock and roll, a country number, plus another autobiographical piece, an intimate portrait of Buchanan's sanctified inner life titled "Thank You Lord:"
"Thank you Lord, saw your sunshine today,
Bless you Lord, got to see my children play,
May not be the right way to pray,
But I want to thank you anyway"
In a reverential tone, Buchanan sketched his devotion with ethereal circular picking and a quiet burst of gorgeous scales. The blues and rock numbers on the album – including the classic "Tribute to Elmore" – were sparingly recorded, and represented American roots music at its best.
Critics loved both albums, though sales did not measure up to Polydor's expectations, leading to Siegel's departure. Buchanan had long ago disbanded the Snakestretchers and assembled a crack live band with Heintze still on organ, but that band too disintegrated after returning from England in May '73. That fall, Buchanan made a third LP, That's What I'm Here For, produced by Reich, which proved uneven and was roundly condemned by Rolling Stone. The stronger tracks were fiery indeed, however, and included "Hey Joe," Buchanan's tribute to Hendrix, as well as "Roy's Bluz" and a beautiful country blues titled "Nephesh" – Hebrew for "soul" (one story that has been confirmed: During the sessions for this record, Buchanan met John Lennon, who was mixing an album in an adjacent studio. Lennon offered to play on Buchanan's album, and invited the guitarist to lay down some licks on his LP, but Buchanan blew him off).
Despite the reviews, Buchanan toured with perhaps his best band ever, including a blue-eyed soul singer, Billy Price, bassist John Harrison (both from Pittsburgh), and drummer Byrd Foster. Heintze had been replaced by protege Malcolm Lukens on organ. In the summer of '74 the guitarist recorded In the Beginning with studio musicians, another Polydor effort. The LP proved more consistent than its predecessor, though less brilliant. Buchanan and Reich settled on the idea of a live album to satisfy the remaining provisions of Polydor's contract. Two sets at New York's Town Hall were recorded the evening of November 27, 1974, resulting in Live Stock, a spellbinding showcase of Buchanan's talents and one of the best live electric guitar records ever made (this author attended both shows that evening and can recall thinking that Buchanan's playing seemed a bit more restrained than usual – small wonder, as he obviously had recording on his mind and, indeed, achieved near studio-like perfection in his playing).
The record included "Reelin' and Rockin,'" a pure swing number. Price offered "Further On Up the Road," the rhythm and blues song made classic by Bobby "Blue" Bland. Roy sang "Roy's Bluz" and "I'm Evil," both incendiary blues songs that showcased his ability to shred an audience to pieces. He even played "Hot Cha," a soft country melody set to a cha-cha beat and once performed by Junior Walker.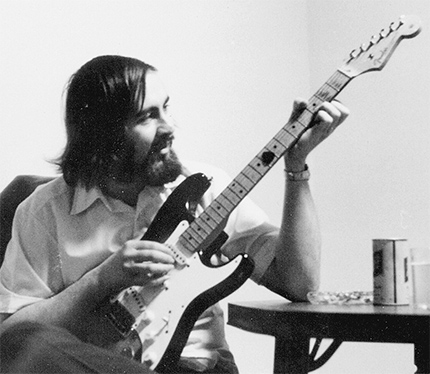 While mixing the album, Reich ran into Eric Clapton in the lobby of a New York hotel and pressed a tape of Live Stock mixes on him. Shortly afterward, Reich noticed Clapton had added Buchanan's arrangement of "Further On Up the Road" to his own repertoire.
"I knew he'd gotten that from Roy, from that tape, because he leaves out the same verses Price left out on Live Stock," Reich said. "It wasn't Roy's song and it wasn't the most obscure song in the world. But [he should have acknowledged Roy] in some way."
By this time, Jeff Beck had encountered Buchanan and his Telecaster-fueled American roots music. Beck told an interviewer, many years later, that he'd caught the WNET documentary on television in November '71 and "…just sat there aghast for about an hour. It was some of the best playing I've ever heard. I just said, 'Who is this man?' The next time I saw Bill Graham, I said, 'Tell me about Roy Buchanan.' He defied all the laws of verse-chorus-verse and just blazed."
Buchanan built a word-of-mouth reputation for taking clubs by storm, though the general public remained largely oblivious. Fans preaching the Buchanan gospel in that day were often met with the disheartening query, "Roy who?"
Buchanan turned to Atlantic Records, where he had a standing offer to record since Ahmet Ertegun had seen him perform at Carnegie Hall in '72. Roy obtained an enormous advance and went into the studio to record A Street Called Straight, a reflection of his struggle to stay sober and clean. This uneven effort, produced by Arif Mardin, contained several great tracks including a version of Hendrix's "If Six Was Nine," and "Good God Have Mercy," by Billy Roberts (who wrote "Hey Joe") specifically for Buchanan. The guitarist dubbed one powerful instrumental, "My Friend, Jeff," in honor of Beck. Later that year, Beck released Blow by Blow, featuring "'Cause We've Ended As Lovers," dedicated to Roy Buchanan.
For his next album, Loading Zone, Atlantic assigned fusion bassist Stanley Clarke as producer. Clarke allegedly advised Buchanan not to play any upstrokes during the sessions. Initially overjoyed by a duet with Steve Cropper on the Booker T. & the MGs' "Green Onions," Roy's hopes were dashed when Clarke sped up the tape to make the duet seem like a battle.
Another LP, You're Not Alone, followed. Despite solid sales, the records didn't measure up musically to Roy's first two, and Atlantic wasn't thrilled by sales. To be fair to Clarke, Buchanan had a habit of showing up at a studio with little or no prepared material, leaving producers to scramble for an approach. But whatever had worked with Pete Siegel, the Atlantic recording sessions frustrated Buchanan, who later acknowledged his responsibility for a passive approach to making records.
All was not dim: the tapes from a June '77 Japanese tour resulted in another great performance album, Live in Japan, which would never be released in the U.S. (though two tracks were released on Polygram's Sweet Dreams), so it was revealing of the guitarist's predilection for mystique when he declared this hard-to-find record one of his best performances.
By the end of the '70s several factors conspired to send Buchanan's career into a tailspin. His favored band had called it quits after the '77 Japanese tour. Over the next half-dozen years he rarely fielded his own combo, often relying on pickup bands for a tour or one night. An attempt at producing his own album, My Babe (recorded at the Record Plant and distributed by the independent Waterhouse Records), fizzled. Buchanan took a hiatus from recording.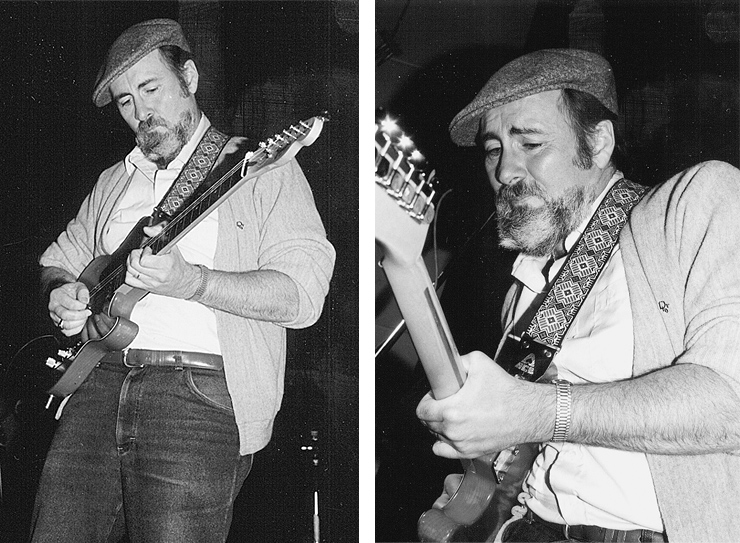 During the My Babe period, Buchanan was hospitalized with unknown but severe injuries. He and his wife always insisted that he had been beaten up by cops when arrested for some ill-defined reason. At least one close observer of the family asserts that Buchanan was injured in a botched attempt at suicide by hanging while spending a night in jail around New Year's Eve 1980.
By the early '80s Buchanan's fortunes had ebbed. He traveled from gig to gig, playing with different pickup bands, sometimes shining in alliance with rockabilly singer Scot Anderson. The fact his wife, Judy, booked his gigs – despite a total lack of experience in the music business – might have complicated the struggle. And the ubiquity of cocaine in the early '80s added a dash of danger.
Close observers point out that during this period Buchanan abandoned playing his favored '53 Tele, hinting at underlying meanings. The Tele, in any case, had been the subject of numerous attempts at theft over the years. Buchanan said that alone did it for him. But there is an unconfirmed story he lent the guitar to another player or tech for repairs, and received it back with the pickups damaged. He tried Strats, new Teles, even Les Pauls and, finally, just before his death he had a custom model built for him (and commercial sale) by the Fritz Brothers (see sidebar).
The sun broke through the clouds once again when Buchanan played Albert's Hall, a club in Toronto, in late '84/early '85. Alligator Records founder Bruce Iglauer happened to be at the club and he was impressed. The next time Iglauer saw Buchanan, at the Aragon Ballroom in Chicago, his amplifier blew a fuse in the middle of his set and Iglauer adroitly stepped forward to change it, an act that cemented a trust between the two men – and a recording deal.
Mindful of past problems, Iglauer determined to shepherd Buchanan through a successful recording process. Alligator producer Dick Shurman also worked on the Buchanan sessions and suggested material by older blues artists that might fit the style and limited vocal range. Buchanan brought home demos to develop original compositions, as well.
"Roy loved to smoke his cigars and Bruce would be firing up, as well," Shurman told me. "My wife would cringe when we'd have our pre-production weekends here at my house because of the cigar smoke. Roy used lemon Pledge on the neck and strings of his guitar, for lubrication. So I always knew it was a Roy project if the air was full of cigar smoke and lemon Pledge."
In '85 Alligator issued When a Guitar Plays the Blues, an evolution from previous efforts. Those who knew Roy in the '70s thought his raw emotive power had been compromised, while others found the slicker approach musically savvy and stunning in its own right. Iglauer and Shurman reached for an uptown gloss, using singer Otis Clay and veteran Chicago session players to complement Buchanan. On this and two more Alligator releases, Larry Exum played bass and Morris Jennings played drums. Roy used a new Telecaster for the initial sessions. Later, for another Alligator album, he would use a goldtop Gibson Les Paul.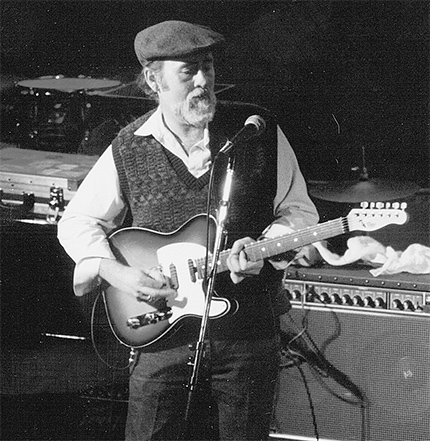 According to Dave Whitehill, a talented player Buchanan befriended in this period, Roy made another major departure from custom – he plugged in a Boss DD-2 Delay Pedal.
"The pedal beefed up his sound and could recreate tape echo effects," Whitehill told me (Whitehill's transcription of Buchanan classics, The Roy Buchanan Collection, has just been published by Hal Leonard). Roy enjoyed his new sound and he addressed criticism by saying he wanted to evolve and attract a new generation of fans. Critics agreed with the result, and When a Guitar Plays the Blues garnered a Grammy nomination for best blues album of the year.
The guitarist's reinvigorated career led to professional management and tours followed. Buchanan and his new power trio format traveled across the U.S., to Europe, Australia, and Japan in the next several years. In '85 and '86 he played with six-string bassist Jeff Ganz and drummer Ray Marchica, while in '87 and '88 he often gigged with bassist Cary Zeigler and drummer Vince Santoro.
Buchanan returned to Alligator's studios in '86 to record Dancing On the Edge, with Delbert McClinton on vocals, Donald Kinsey on guitar and Stan Szelest, a former Hawk, on keyboards. Hot Wires, issued in '87, relied on many of the same players, with Kanika Kress replacing McClinton on vocals. The mix of Buchanan instrumentals and good-natured blues covers on the Alligator records proved consistently popular, though sales were never spectacular.
On a personal level, Buchanan's renewed success seems to have re-awakened old demons, as well. The late '80s were marked by hit-and-miss efforts at staying on the wagon, though observers differ on how much anguish this may have caused the man himself.
In '88 Buchanan toured the U.S. opening for The Band. Robbie Robertson had been gone since The Last Waltz in '76, and Richard Manuel had ended his fight with his own demons in March of '86, when he hung himself in a shower using his own belt. Buchanan and the remaining Band members jammed memorably on "Willie and the Hand Jive" from their early days. Before taking off for Australia that spring, Buchanan shaved his head completely. Some thought it had to do with a stricter, self-imposed approach to sobriety, but drummer Vince Santoro recalled that the guitarist was losing his hair and simply wanted a new look.
Buchanan's summer tours took a temporary hiatus after an August 7, 1988, outdoor show at Guilford Fairgrounds, in Connecticut. His last encore had been his take on Albert King's "Drownin' on Dry Land." Then he went home to Reston, Virginia, for a break. He had an upcoming gig with Johnny Winter at the Toronto Blues Festival and plans for a fourth Alligator LP. He'd been talking about making it an all-instrumental record. He had just received the first production models of the Fritz Brothers' guitar. On the afternoon of August 14 Roy recorded a short sketch of a new song he'd been working on, then his wife gave him a ride to a nearby shopping mall to run some errands.
Roy stopped by a tobacco store to buy some cigars and headed over to Ruby Tuesday's for a few beers. When he returned home that evening he was loaded and had a stranger in tow. Judy became incensed and called the police. Buchanan tore the phone from the wall and walked out. He was picked up by Fairfax police near his home, walking down tree-lined Glade Street. Two officers in one car proceeded to the Buchanan home and talked to Judy. Two officers in another car transported Buchanan to the Fairfax County Adult Detention Center where he was turned over to the sheriff's department, charged with public intoxication.
According to Carl Peed, then the Fairfax PD public relations officer (later, Sheriff), shortly after Buchanan was placed in holding cell R-45, he was discovered with a crushed larynx and died en route to the hospital. The sheriff said an investigation showed that the 220-pound Buchanan had hung himself from a waist-high bar in the cell door using his own t-shirt.
There are still missing pieces to the puzzle of what happened that night. Even 10 years later, a hard look at the evidence requires withholding judgment. At Buchanan's funeral, one former band member recalled that Judy opened the coffin for them.
"It was obvious he'd had his head bashed in," this witness said. "There were bruises on his head. I saw them." The Fairfax County coroner's report did not mention bruises on Buchanan's head. Thus questions have arisen that still call out for answers.
If he took his own life, perhaps darkness won out in the end. If he was killed, we've done him a disservice by drawing attention to his demons. Roy Buchanan had something musical to say – something deep inside him, often beautiful and too often painful – and it only came out when he had a guitar, preferably his '53 Tele, in his hands. Despite the difficulties and missed opportunities, Buchanan's soulful honesty lives on.
---
Phil Carson is the author of the Buchanan biography American Axe.
---
---
---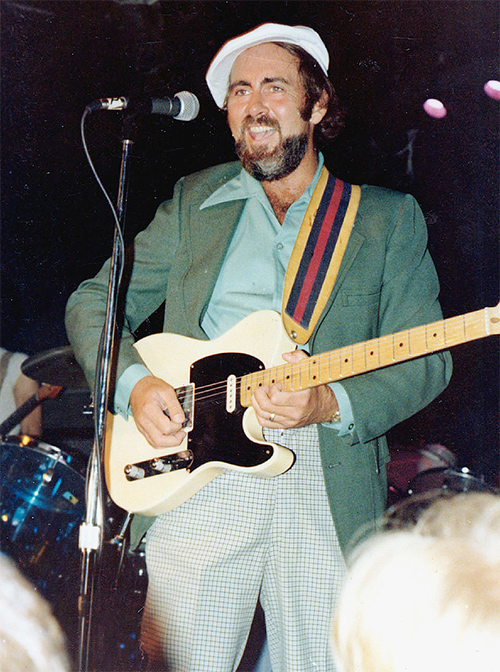 Roy and Me
A Personal Perspective
By Seymour Duncan
The early '60s was a great time to be a guitar player, and growing up in Southern New Jersey offered me the opportunity to cross paths with many great musicians. One was a guitarist named Roy Buchanan.
I was introduced to Roy by my cousin. Roy was playing with Bob Moore and the Temps at a South Jersey club called Dick Lee's. After the gig they'd usually visit the restaurant where my cousin worked. Our first meeting held a glimpse of how bright our friendship would be. I was 13 years old, and Roy invited me to watch him play a jam session at the club.
My family went to Dick Lee's the next Sunday to watch the jam and to see the guitarist everybody was talking about. The club's bar curved around the bandstand, so the band played right behind the bartenders. I watched Roy while sitting atop a stack of Coca Cola boxes under the bar. He usually stood on the left side, a step behind the rest of the band. Other guitarists were always there, trying to get a glimpse of Roy and his many tricks, and I always laughed when Roy would turn his guitar just enough to be out of view.
At the time he played a '53 Telecaster, worn and beat. He used it on his early recordings and it sounded great. Roy's equipment had a homemade appeal to it; his speaker system was a 4′ X 4′ piece of plywood with 16 five-inch speakers and a Bogen PA amplifier. But this was the stuff he used to make some of the most soughtafter records on the East Coast, including one featuring Roy playing with Bobby Gregg and Friends on a single called "The Jam," released around '61. Roy recorded another song with Bobby Gregg around '62 called "Potato Peeler," where he played one of the first pick harmonics on record.
Roy knew how I loved to play and work on guitars, and between sets he'd let me change his strings while we talked.
During one of these discussions he told me about using an A string from a tenor banjo as a replacement for the high E string on my guitar. In the '60s, only a few companies made strings, and almost all had wound G strings that were hard to bend. Roy showed me how to make a lighter set by eliminating the bottom E string and using the A string for the bottom E, the D for the A, the G for the D, the B for the plain G, and the high E for the B. You then attached the ball end from an old string and twisted it around the loop-end of the banjo string.
Roy also taught me to play harmonics with the pick and thumb, and manipulate the Tone and Volume control to simulate steel-guitar sounds. The action on Roy's Tele was pretty high to give him clean, clear notes and better sustain. He told me about turning my amp around and to mic from the back for a smoother tone. And he used a penny under the middle saddle to add sustain to the D and G strings. This raised the two strings without extending the height screws on the brass bridge saddle (to reduce radiated vibration from height adjust screws turned all the way up).
When you're 15 or 16 years old, you always want to see what the pros are using. Roy would play various clubs in Wildwood and Ocean City. In '65, I was playing at a club in Ocean City called Tony Marts. Another band playing there included singer/guitarist Billy Windsor, who later became the singer in Danny Gatton's band. There was also an after-hours club called the Dunes, where all the musicians listened to Johnny Caswell and his band. Roy was working on new material at the time, and would go to listen to sax players. He especially loved King Curtis, whom he had worked with in the early '60s. I'd occasionally walk down the street to a coffee house where Todd Rundgren and The Nazz performed.
While hanging out with a band called The Sidekicks, guitarist Mike Burke and I would visit Roy when he played at another club in Wildwood. The three of us would play instrumentals like "Honky Tonk," by Bill Doggett and Billy Butler. I usually used Roy's '53 Telecaster and his 4 X 10 Fender Bassman amp. After '66 I was touring and was usually out of town when Roy was playing. I'd hear stories from friends about some new technique Roy was doing, and I missed seeing him. When I'd see Roy at jam sessions, I'd sit with his wife, Judy, and his kids. We've been friends since those days. Roy was a guitar hero in Southern Jersey and is the reason many of my old guitar buddies play a Telecaster today.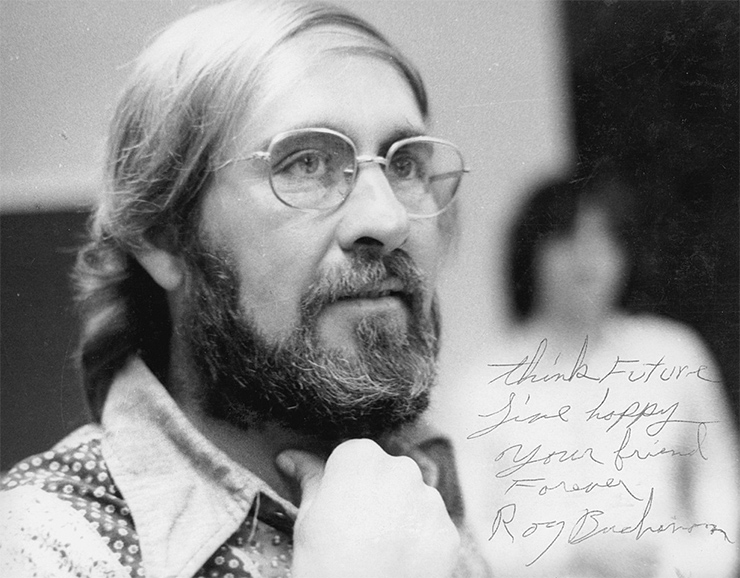 After leaving New Jersey in '67, I was working in Lima, Ohio, at a club called The Villa. Roy had moved to Washington, D.C., where he started The Snakestretchers.
Their first album, Buch & The Snakestretchers (Bioya 519), was released in '71, followed by Roy Buchanan and the Snakestretchers (Bioya) in '72. The buzz was growing. After Roy's self-titled first album on Polydor (CD 831413) was released in August of '72, I was excited Roy was getting the recognition he deserved.
His second album on Polydor, Second Album (Polydor CD 831412) was released in February of '73. At the time, I was working for WCPO-TV in Cincinnati, doing puppets for "Uncle Al," a children's variety show. After one of the shows, Roy called to tell me he was going to play Dayton. At that gig, I went backstage and we talked about a European tour Roy was doing, and how we should meet in England after he toured Germany (where his song "Sweet Dreams" was getting airplay).
Roy arrived in London to do his first concert at The American School of London in early '73. The show was packed and everybody wanted to talk to Roy. Fans backstage included Neil Young.
The next day I went to Polydor with Roy's manager, Jaye Reich Jr., to talk to the A&R department and to see the studio. We met A&R exec Wayne Bickerton, who showed us around and introduced us to the marketing department. About two weeks later I met a new Polydor artist named Chris Harley, and shortly after I started doing sessions with him. Harley's stage name at the time was Chris Rainbow. We had several records on the charts, including "Give Me What I Cry For," and "Electra City." Our producer was a musician named Nicky Graham, who played keyboards and released several records in England.
One of the engineers at the studio gave me reel-to-reel tapes of Second Album and said Roy was going to be recording at the Marquee Club in the next few days, and I remember all the excitement. The Marquee hosted some of the biggest names of the day; The Stones, The Who, Manfred Mann, Jethro Tull, and The Yardbirds (who can be seen playing there in the pop culture movie Blow Up). The recording studio is located in the back part of the Marquee and we all anxiously waited for Roy. And he didn't disapoint. What always blew me away is that Roy never seemed to miss a beat, make a mistake, or break a string. Polydor ultimately recorded several songs there that Spring.
After returning from England, I visited Roy and his family in Virginia and whenever I saw him play, I'd record copies of his live performances. Once, he gave me a mid-'50s Telecaster neck I put on another Tele body and that guitar was later used by Jeff Beck in Rod Stewart's video for his cover of the Curtis Mayfield song "People Get Ready." The pickups were an early version of my Antiquities, which I installed to replicate Roy's sound. I was glad to put Roy and Jeff in contact, and they later paid homage to each other in song. I know Roy wanted to record with Jeff, but time and circumstances never allowed it.
In the years before Roy's passing, I saw him perform countless shows, and I always enjoyed being around him. He provided inspiration and appreciation for tone and technique, and his absence has left a definite void. I was fortunate enough to play at one of his last shows in California.
His passing was very sad for those who knew him musically. There is much speculation about his passing, and I believe he was done wrong. I was with him shortly before his death and he was excited about his family, recording, and his Roy Buchanan/Fritz Brothers Guitar. Judy is a wonder woman who has raised many fine children and grandchildren.
Roy Buchanan was born September 23, 1939 at Ozark, Arkansas, and died at Fairfax, Virginia, on August 14, 1988.
---
---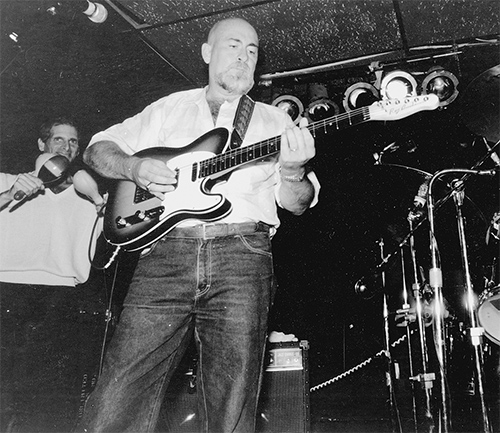 The Roy Buchanan Bluesmaster
More Than a Signature Instrument
By Willlie G. Moseley
The last guitar Roy Buchanan played regularly before his death was unique in many ways. It was even among those rare instruments that had a performer's name as its brand name (as opposed to guitars like a Gibson Les Paul Jimmy Page model or a Fender Stratocaster Eric Clapton Signature Model).
Such brands are few and far between, and other examples include the short-lived Schon guitar from the mid '80s (veteran rock guitarist Neal Schon helped design them and invested in the project), the Roy Smeck guitar (made by Harmony, ca. 1960, a Stratotone variant), and the Gibson-made Carson Robinson guitar from the first half of the century.
But the Roy Buchanan Bluesmasters might be the rarest members of the "proper name brand" instrument club, because each one was handcrafted by a small guitar company that was active for about seven years. But the state of guitar-building dormancy for luthier Roger Fritz and his company, Fritz Brothers, may be about to change.
Roger Fritz had gotten to know Roy Buchanan while employed at a small luthier shop in Nashville, and the first Roy Buchanan guitars were actually built there by Fritz. Following the death of his father, Roger and his wife, Connie, moved to Mobile, Alabama, to care for Roger's mother, and the Roy Buchanan project became an official company headquartered in the Port City.
However, Buchanan passed away about a year after his association with Roger Fritz began. Ultimately, the name on the headstock of Fritz's guitars was changed to "Fritz Bros.," since the endorsement deal with Buchanan was no longer viable.
Original Roy Buchanan Bluesmasters came in three variants: Buchanan endorsed the Standard, which had a alder body, maple neck, and ebony fretboard. All Standards were finished in a three-tone sunburst, and the body was bound front and rear. Early Standards were single cutaway, but had evolved into a double cutaway design prior to Buchanan's death.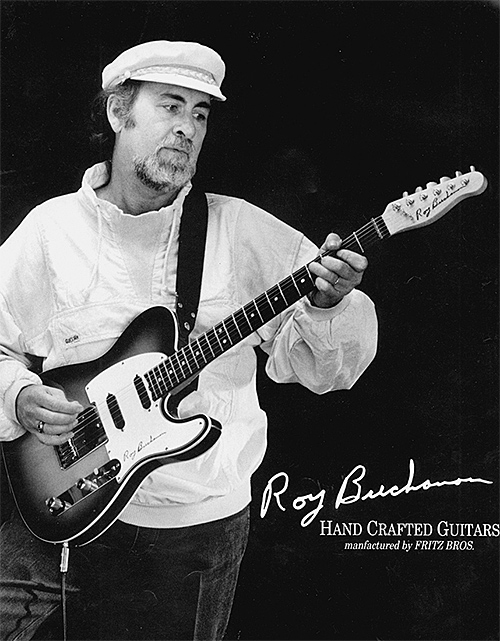 There were two upgrade models: the Deluxe was a semi-hollow version with a spruce top, and the Custom was a semi-hollow model with a maple top. The two step-up models had a single slash-shaped f-hole.
Pickups on all models were EMGs, and Buchanan was also enthusiastic about the Fritz-designed active circuitry in the guitars. Utilizing a five-way toggle and push/pull tone pot, a player can command any combination of pickups.
Another unique Fritz-designed item on most Roy Buchanan guitars was the patented Big Daddy nut, made of self-hardening steel. Strings passed through tiny posts instead of grooves, and while Buchanan's own name brand guitars were among the earlier versions with Wilkinson nuts, the guitarist endorsed the Big Daddy that would appear on subsequent instruments.
Buchanan guitars were purchased by George Harrison, Aerosmith's Brad Whitford, Vickie Peterson and Susanna Hoffs of the Bangles, and other noted players. Harrison requested a tortoiseshell pickguard, and can be seen playing his on the cover of his live album. Jody Payne, guitarist with Willie Nelson, used a turquoise Roy Buchanan Deluxe at a Farm Aid concert (watch for an upcoming interview).
Fritz continued to build Fritz Brothers guitars in Mobile until '94, when he went to work for Gibson in Nashville, but Fritz Brothers never technically went out of business. "When I left Alabama, my business license expired, and I never renewed it," Fritz recently told VG. "But I brought all of my equipment to Nashville and I had some leftover parts."
During his tenure with Gibson (a little over four years), Fritz set up the company's repair center and the Bluegrass Division's factory on Church Street in downtown Nashville. He hired and trained other employees, and recalls putting in "…a lot of 14-hour days."
But since around the first of the year, Fritz has been a fulltime musician, playing lead guitar for Shelby Lynne's band. The affiliation with Lynne actually germinated prior to Fritz's departure from Gibson, so it proved an easy transition for the veteran luthier/guitarist.
"It looks like this is going to be a viable thing," Fritz said. "It could be a couple years' worth of work, but I still have my shop up here."
That statement is sure to be intriguing to guitar players who appreciate Fritz's fine luthiery.
"I've already built a couple of guitars this year," he enthused.
So it appears whenever the Fritzes are home, Roger will spend time creating his highly-regarded fretted instruments. And even though the instruments won't be the Roy Buchanan brand, it was his input and use of the handcrafted guitars of Roger Fritz that brought the affable builder to international attention, and Fritz knows full-well that creating high-quality instruments for discriminating players is his way of maintaining a portion of the Roy Buchanan legend and legacy.
---
This article originally appeared in VG August 1999 issue. All copyrights are by the author and Vintage Guitar magazine. Unauthorized replication or use is strictly prohibited.
---