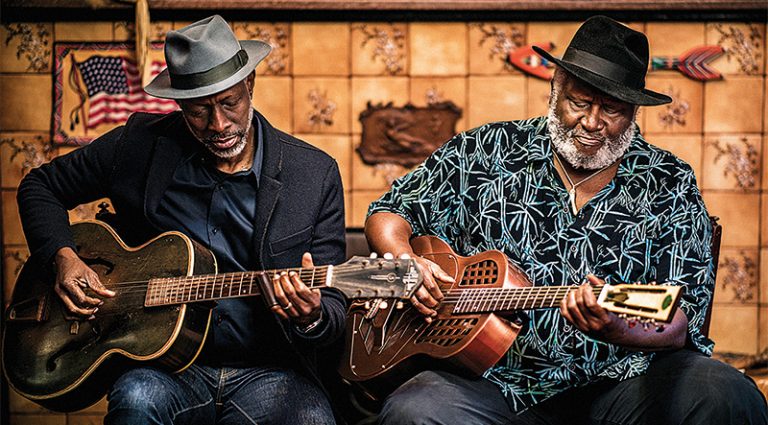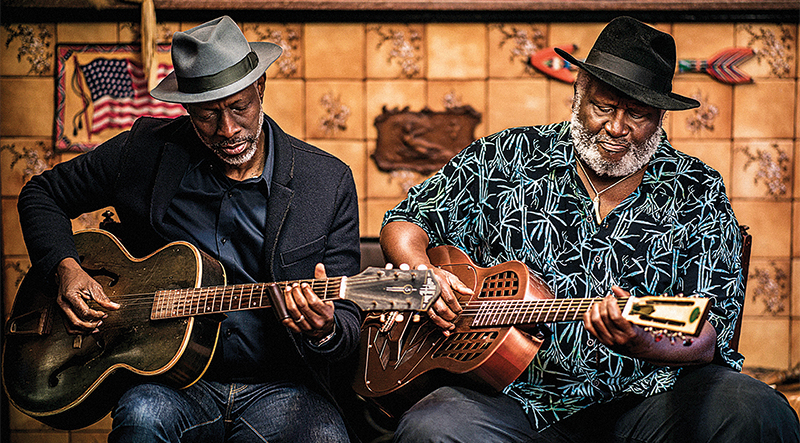 Meeting the demand for fans hankering for two titans of the blues to finally make an album together, Taj Mahal and Keb' Mo' have done just that. These two folksy song-oriented stylists are a perfect match with their charmingly accessible feel and story-comes-first mission statement. Not without its hot licks and mature musicianship, a grounded rhythm section and special guests support the album.
Produced by both Taj and Keb' with assistance from Zach Allen, John Caldwell, and Casey Wasner, TajMo's 11-song set features top-of-the-line songwriting with memorable hooks and tastefully supportive musicianship.
The duo gives The Who's "Squeeze Box" a funky twist that takes the song to new places. They bring new life to John Mayer's "Waiting On The World To Change" with Bonnie Raitt's personal stamp on background vocals. "Soul" reflects Majal's on-going love for world music with its fusion of African, Jamaican, and American influences. Sheila E. and Joe Walsh make an appearance on the record, as well as gospel-jazz vocalist Lizz Wright.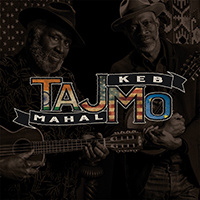 As much as Mahal and Mo' love to step out of the confines of traditional blues songwriting tropes, "Don't Leave Me Here" will please the traditionalists with lines like "I'm stuck here in Chicago, please don't leave me here." From its Chicago-meets-Nashville groove, ergonomic B.B. King-approved guitar lines, and the soaring harp and horn section, this tune has bona fide blues tradition and cred written all over it.
"She Knows How To Rock Me" utilizes New Orleans drum grooves and second-line acoustic slide ornamentations. Mahal and Mo' trade verses and overlap seamlessly with Mo's clearer tenor singing wrapping impeccably around Mahal's gruff baritone.
"All Around The World" is the radio-friendly cut obviously meant to unite the masses in this time of political unrest: with its polished production and hand claps, it does the trick. Aside from this track, the album is earthy, brimming with vibrant fingerpicked acoustic guitars and excellent accompaniment from both artists. "Om Sweet Om" is an example of this, with the soulful Lizz Wright joining in.
It wouldn't be a good Keb' Mo' collaboration without some superb dobro as on "That's Who I Am" and "Diving Duck Blues." These two stellar artists provide sincere vocals and seasoned guitar that back and distinguish one another in support of the greater good. Unity is the theme of the album and it's this concept of celebrating the differences as well as the similarities, which makes this album beautifully relevant.
---
This article originally appeared in VG September 2017 issue. All copyrights are by the author and Vintage Guitar magazine. Unauthorized replication or use is strictly prohibited.
---