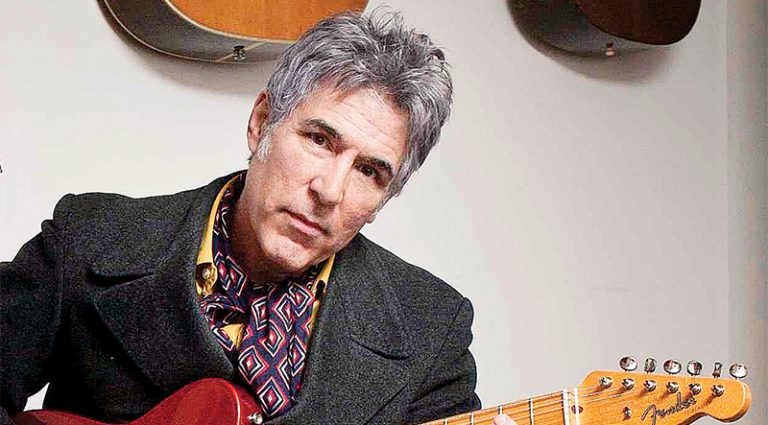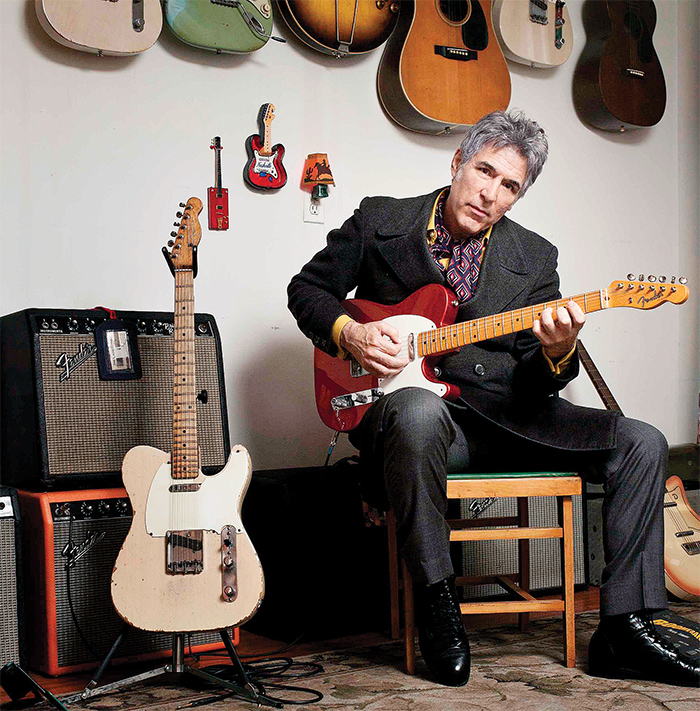 A misconception of his own making led to Jim Campilongo's latest effort with the band Honeyfingers.
"I enjoy my trio and its evolution, but it has gotten less and less country," he said. "I erroneously thought there was an absence of the country music that I like, which is pretty specific – either the '60s country with steel guitar, like Buck Owens, Merle Haggard without a beard, and Johnny Paycheck, or the instrumental things like Jimmy Bryant and Speedy West, Buddy Emmons – those kinds of guys."
While in that mind set, he caught the Honeyfingers playing at a bar, doing exactly that kind of country.
"They were doing real rare stuff, and instrumentals that were so great they just knocked me out," he laughed. "And it wasn't like a retro/Halloween extravaganza, it was real."
Campilongo befriended the band and they started getting together. About that time, guitarist Luca Benedetti, suggested they do one of Campilongo's songs. "I was really flattered that he knew my material. Other songs of mine started leaking into their set, and then I wrote some songs. We started a low-key gig on Saturday afternoons, and it was good. At one point, I just thought 'I'd love to record this.' I was worried because I wondered if it was what people expected of me now. It's kind of a left turn. But I'm glad I did it."
Campilongo is accustomed to playing several gigs at once, and he says that won't change.
"I've narrowed it down a bit. The Little Willies are on a bit of a hiatus, but I like to think we'll get together soon. I still love doing sessions. I'm also working with Zephaniah O'Hora in a band called Zephaniah and the 18-Wheelers. It started out as a band that just did truck-driving songs, but now there are more originals."
He's working on a new project with his trio and, it too might be a left turn. He wants drummer Josh Dion to do some vocals. "I don't know if I'm going to do this but part of me wants to employ a Cream thing where we have an excellent vocalist and some improvising in the middle. It wouldn't be pop music, per se, but that's what I'd like to do next."
The veteran guitarist also stays busy teaching and learning. A trip to his website shows opportunities for fans to learn some of his favorite licks. He also did a course for True Fire called "Sonic Tele." With a laugh, he said, "I think it's almost two hours, and if I remember correctly, I showed every lick I know… twice."
The learning phase of his life right now involves classical music.
"I'm taking lessons once a week, so there are stretches where I pick up the electric guitar only at a gig. I'm trying to become a beyond-mediocre classical guitarist. It's a lot of work, but I'm really enjoying it. I'm just really starting to learn all I don't know about this damn thing called the guitar."
Asked about his setup, Campilongo nonchalantly applies the label "pretty boring." He uses his '59 Tele through a silverface Fender Princeton Reverb with a Celestion G-10 speaker.
Though not widely known outside the realm of the guitar, conversations between guitarists far and wide often turn to mentions of Campilongo's influence, his unique sounds, and his identifiable style. How does he feel about that?
"Of course it makes me feel really good," he said. "It's funny because I do hear what I think may be my influence in a commercial or a track and I scratch my head and wonder if I'm being vain or 'Is this really happening?'" It's all part of something that makes him very proud.
"It's my life's work and I still pretty much feel like that 14-year-old kid that got a guitar from a neighbor and booked a guitar lesson. I feel really lucky that I chose something 43 years ago that I'm still really excited about. And not a lot of people can say that."
---
This article originally appeared in VG April 2016 issue. All copyrights are by the author and Vintage Guitar magazine. Unauthorized replication or use is strictly prohibited.
---