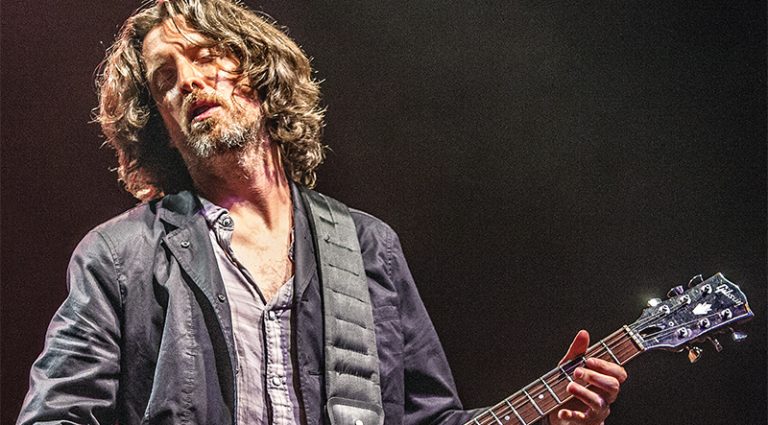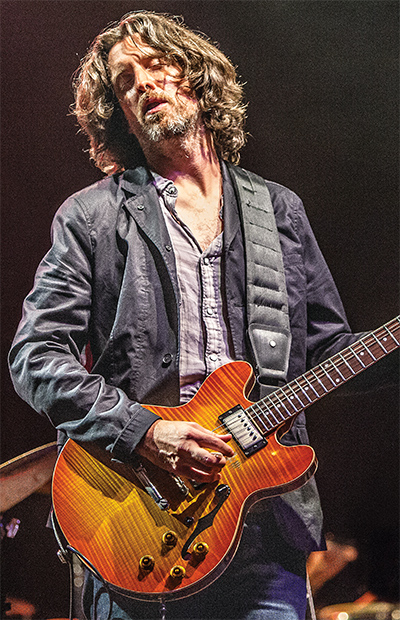 Anyone who has seen the Gregg Allman Band in person or caught its new CD/DVD, Back to Macon, Ga, knows guitarist/musical director Scott Sharrard covers a lot of musical ground.
Sharrard learned guitar with help from his father, who taught him a Jimmy Reed 12-bar blues rhythm (in the key of A) so dad could solo over it.
"When I was able to hold that rhythm and Dad was able to play lead… that's still my touchstone to the best feeling," he said.
Sharrard's parents exposed him to many live performances, including some by Stevie Ray Vaughan, Jeff Beck, Dr. John, B.B. King, the Stones, Little Feat, and a band that had a particular impact – the Allman Brothers.
"They had that blend of styles – rock, jazz, soul, and blues. I was young when we saw them, but it clicked with me right away. They combined everything I loved into something cool."
As a kid in Ann Arbor, Michigan, he formed bands with other junior-high students. But, when the family moved to Milwaukee, he attended a school for the arts.
"We had incredible jazz teachers and instructors – players like Joshua Redman, Kenny Barron, and Mel Rhine, who played with Wes Montgomery. He was an adjunct professor, and I started gigging with him. At night, I'd go to incredible blues jams where area residents like Hubert Sumlin, Pinetop Perkins, Luther Allison, and Buddy Miles mentored young guys like me. Milwaukee in the '90s was an incredible incubator."
By age 15, he was sharing club stages with players 20 to 40 years older.
After school, he moved to New York City, where he still lives.
Today, he mostly plays a Gibson Custom Shop ES-336.
"I got it new and my tech and luthier, Paul Schwartz, replaced the wiring, put in Seymour Duncan Antiquity humbuckers, and stuck a master Volume on it. I've done every type of gig you can imagine with that guitar."
Sharrard also uses a 1966 Harmony Bobkat with its original DeArmond pickups, and his "mongrel Tele," which has a Warmoth body, neck from a Danny Gatton Tele, and Duncan Antiquities. He likes pretty much any blackface Fender amp, and owns several, favoring a mid-'60s Vibrolux Reverb.
At home, Sharrard gigs with his own band, but of course puts a priority on his spot with Allman.
"It's the best job you could have. I get to play the Allman Brothers songbook, the Gregg Allman songbook, and the covers he chooses, which are super-hip. For a guitar player, it's like manna from heaven."
---
This article originally appeared in VG April 2016 issue. All copyrights are by the author and Vintage Guitar magazine. Unauthorized replication or use is strictly prohibited.
---