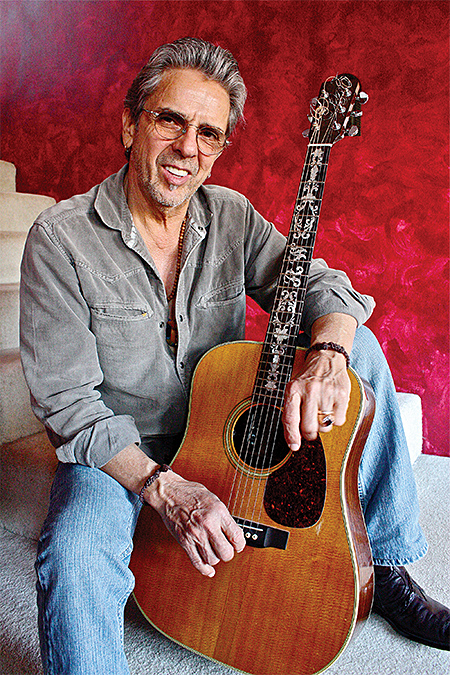 Plenty of musicians personalize instruments with their names or initials. So, it's easy to assume that Robert "Bobby" Whitlock commissioned someone to inlay the "RW" in the fingerboard of his Martin D-35. Fact is, though, that another RW actually crafted the inlay work, unaware that his artistry would catch the eye of a rock star. Such was life in Nashville in the '70s.
When instrument repairman Randy Wood joined George Gruhn and Tut Taylor in a new retail store, it became a hub in the burgeoning activity of vintage-instrument dealing, focused on pieces that often surfaced after years of neglect or abuse. The store needed inventory, so Wood – who had honed his craft in Taylor's personal wood shop – found employment putting life back into guitars, mandolins, and banjos. When time allowed, he'd add flourishes of inlaid mother of pearl to instruments on display in the shop's windows, hoping to catch the eye of pedestrians along 4th Avenue. One fingerboard was given an intricate vine, and… "I put my initials in the middle of it, for lack of anything better to put there," he said.
The fledgling guitar shop made the most of its proximity to the Ryman Auditorium, from whence "The Johnny Cash Show" aired weekly. Guests on the show found themselves on short leashes during rehearsals, and the store welcomed weary musicians eager for a change of scenery.
In 1970, Derek and the Dominos made its debut television appearance on the show. Fronted by Bobby Whitlock and Eric Clapton, the group was steeped in the traditions of the blues, but its appearance was decidedly hip for the times. During the week of filming, Whitlock wandered into GTR, and the inlaid fingerboard caught his eye.
"This hippie-looking guy wanted to know if that fingerboard was for sale and if it could be installed on his guitar by the next day.
"I told him, 'Ain't no way I can do that, because I've got to saw the pearl, inlay it, engrave it, and re-fret the guitar.' Then, the guy clarified his request. He did not want a fingerboard like that one – he wanted that one.
"I explained that it had my initials in it, so it wouldn't do him any good. And he said, 'Those are my initials, too. My name is Robert Whitlock,'" Wood laughed. "Everybody called him Bobby, and then it dawned on me who he was," says Wood, who is often known for his easygoing demeanor in the presence of stars and weekend pickers alike.
Wood stayed up half the night, gluing and re-fretting Whitlock's D-35 with the new fingerboard, which graced the cover of Whitlock's 1972 self-titled album. Today, he continues to play and record with it, while Wood continues to repair, build, and inlay instruments from his shop near Savannah, Georgia. Whitlock and Wood, whose shared initials first brought them together, continue to stay in touch, more than 40 years later.
---
This article originally appeared in VG March 2016 issue. All copyrights are by the author and Vintage Guitar magazine. Unauthorized replication or use is strictly prohibited.
---