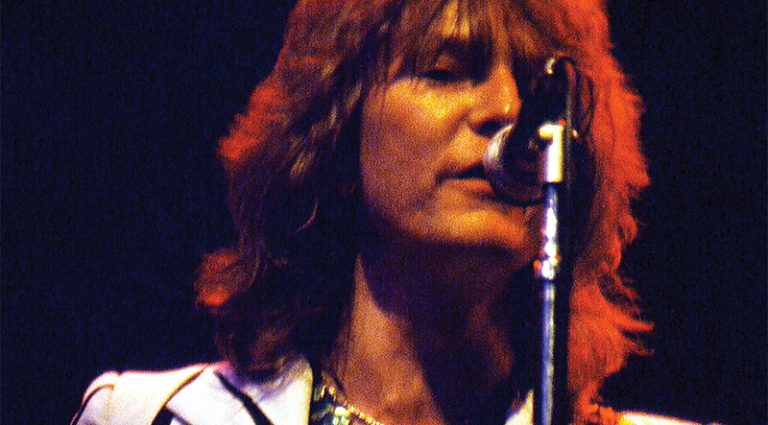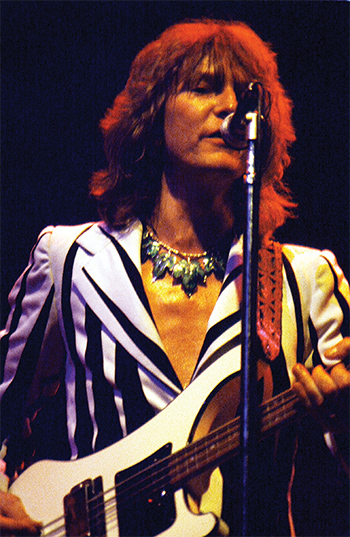 Yes bassist Chris Squire died June 27th at age 67, after a brief battle with leukemia.
Squire co-founded Yes in 1968 andwas its only constant member. The English musician carved out a niche, playing melodic lines higher on the fretboard, coupled with low notes that rumbled like a pipe organ.
A fine example was his revolutionary bass solo in "The Fish," from the Fragile album. His tone was equally brash, notably on "Roundabout," the 1972 hit single that pushed Yes over the top. Despite its British prog underpinnings, the song was intensely funky – Squire's relentless groove exploded right out of the speakers. Bill Bruford, who played drums with Yes from 1968 to '72 remembers, "His bass lines were important – countermelodic structural components that you were as likely to go away humming as the top melody. They were little works of art in themselves."
Squire armed himself with a Rickenbacker RM1999 bass (essentially a 4001S model), Herco Flex 75 picks, Rotosound strings, Moog Taurus bass pedals, and a rotating backline of Marshall, Sunn, and Ampeg gear. It's further reputed that he wired his Rick bass for stereo, sending the bridge pickup signal to a guitar amp and the neck to a bass amp for the bright, but deep tone that became hallmarks of Yes albums. Queen guitarist Brian May recalls, "His bass playing style was a million miles away from the low-pitched thud of most bassists of the time. Squire's bass guitar was wired up to make a full-frequency clank with the presence of an orchestra."
Squire was also an accomplished harmony singer, adding choral counterpoint to Jon Anderson's lead vocals, as well as writing or co-writing Yes epics like "Heart of the Sunrise," "Perpetual Change," "I've Seen All Good People," "Parallels," and the beautiful ballad, "Onward." In 1975, he released a classically-infused solo album, Fish Out of Water, now considered a prog masterpiece in its own right. Of the album, Squire later reflected, "On the first two songs, I was experimenting with more of a distorted, Jack-Bruce-style tone. He was one of my great influences, along with Paul McCartney, Bill Wyman, and, perhaps most of all, John Entwistle. It was a great time to be a young bass player."
Upon word of his death, accolades rolled in. Yes guitarist Steve Howe said, "It's hard to imagine the future without Chris. He was a one-off, larger-than-life human being." Prog hero Steve Hackett echoed that sentiment: "I'm gutted to hear of Chris' passing. He was huge talent who defined a genre and a great friend."
Via social media, bassist Jonas Reingold of The Flower Kings and Karmakanic said, "One of the biggest bass players has passed away – the importance of this man in progressive rock is beyond words." That sentiment was shared by Rush legend Geddy Lee. "Although we never met, I'm so sorry to hear about his passing. As a bassist and innovator on the instrument, he was a huge inspiration to me. Simply put, Chris Squire was one of the greatest rock bassists of all time."
---
This article originally appeared in VG January 2016 issue. All copyrights are by the author and Vintage Guitar magazine. Unauthorized replication or use is strictly prohibited.
---