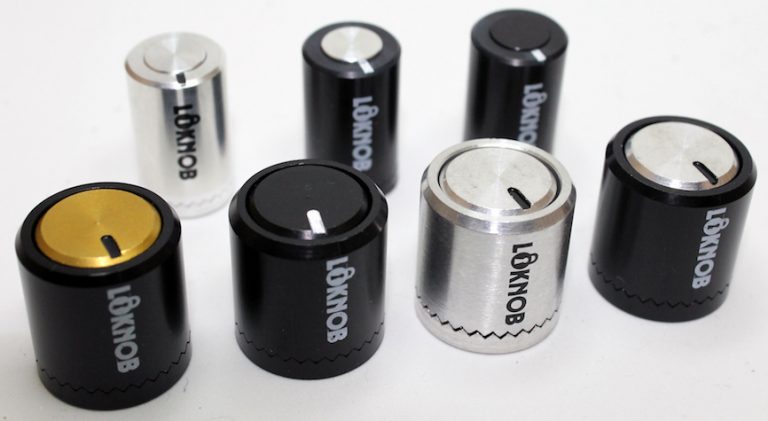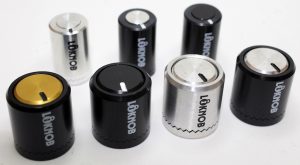 Loknob's Premier Locking Knob will retrofit most guitar, amplifier, and effects-pedal potentiometer shafts. Once pulled and turned to the desired position, it holds position when released. Its set line offers visual confirmation of setting, and a heavy detent allows the player to also feel its position.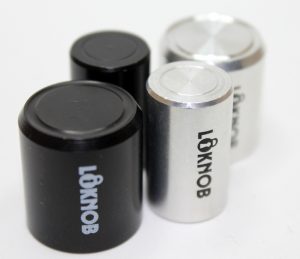 The company's Fuggedaboudit Tour Caps hold a setting in a non-adjustable position. They do not have a set line (ensuring one's setting remain private), but are designed to be easy to change on the fly.
Both are machined from 6061-T6 aluminum and available with 3/4″ and 1/2″ outside diameters. Learn more at loknob.com.