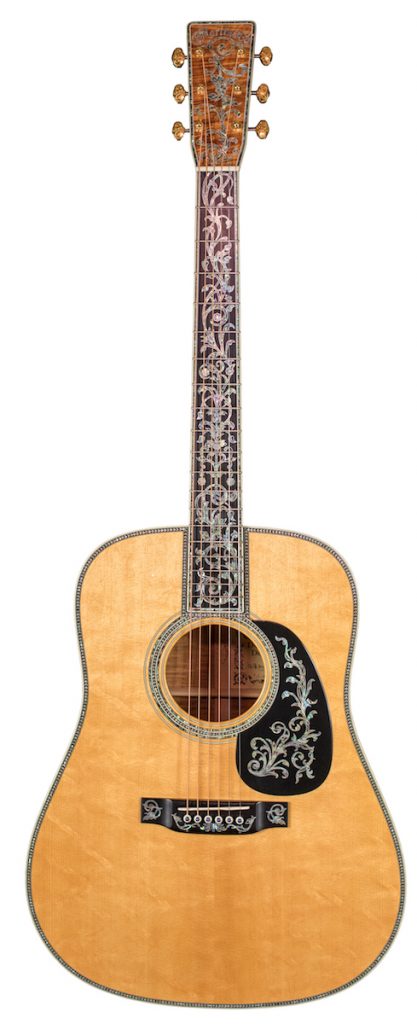 The Musical Instrument Museum (MIM), Phoenix, has announced a November 5 opening of Dragons and Vines: Inlaid Guitar Masterpieces, a collection of instruments featuring inlay design by contemporary North American inlay artists and luthiers. The exhibit consists of guitars, banjos, and one ukulele featuring inlaid artwork created from materials including abalone shell, mother-of-pearl, gold, copper, wood, and others. Highlights include a 2002 PRS Dragon, with shell, ivory, and other elements depicting a dragon's head covering 90 percent of the guitar's body, a Martin D-50 Koa Deluxe with abalone and mother-of-pearl Tree of Life vine inlay, and a Martin OM dubbed "Night Dive" that depicts a scene with divers collecting abalone shells.
The exhibition is presented in partnership with inlay artisans PearlWorks, with the majority of the pieces coming from the collection of founder Larry Sifel (1948-2006).
For more info, visit MIM.org.