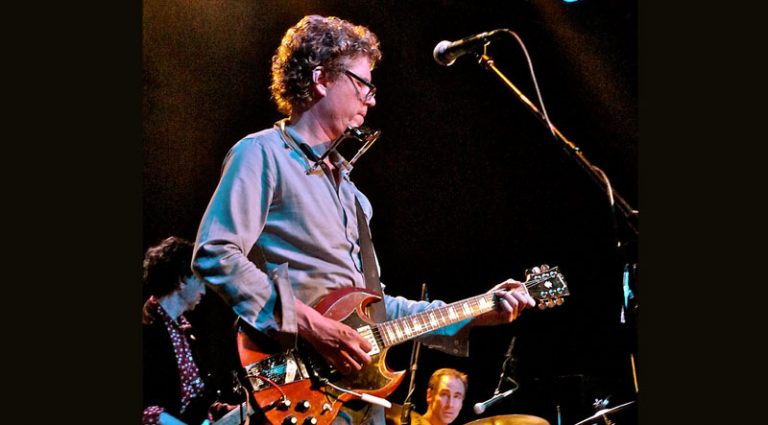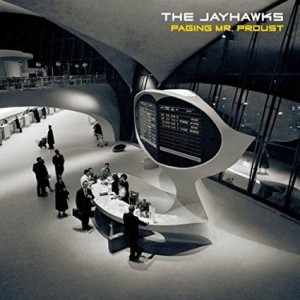 Those with only a casual ear to the pavement will likely file the Jayhawks under murky signifiers such as "Americana" and "Alt Country." While those tags were once perfectly apt, the truth is they've been thoroughly inadequate since the second Clinton administration.
In 1995, Jayhawks co-frontman Mark Olson bailed abruptly, though amicably, leaving guitarist Gary Louris and bassist Marc Perlman, the lone founding members, at a crossroads. The reimagined band began indulging deeper influences and sonic sensibilities. Even at the band's twangiest, Louris' love of a good Fuzz Face had been noted frequently, but suddenly the sublime brother-like harmonies he had created with Olson were replaced with layers of keys, strings, and an expanded pedalboard.
Nearly two decades on, the Jayhawks offer their ninth long-player and fourth sans Olson (a short-lived reunion in 2011-'12 ended badly). Recorded in Portland, Oregon, the disc is co-helmed by Louris, R.E.M.'s Peter Buck, and production whiz Tucker Martine (Bill Frisell, My Morning Jacket, and Mudhoney, among many others). Martine's diverse past credits hint at what's in store when the needle drops. "Quiet Corners & Empty Spaces" may hint at the classic Jayhawks modus operandi – catchy jangle, descending verse, and Louris' fantastic tenor (which seems to get better with age) – but exciting left turns await.
The muddy and druggy rocker "Lost The Summer" is a quick counterpoint to the opener, while the anglophilic "Lovers Of The Sun" feels like a sunny park scene in a groovy mid-'60s rom-com. And although "Pretty Roses In Your Hair" sounds like the title of a lost A.P. Carter chestnut, Louris, a ferocious guitarist, would leave Neil Young blushing even in his gnarliest Crazy Horse mode.
Songs like "Isabel's Daughter" and "The Devil Is In Her Eyes" reel things back to more familiar territory with Karen Grotberg's keys and gorgeous background vox playing off Louris and the harmonies of drummer Tim O'Reagan, but both are contrasted with the likes of "Ace," a snakey detour (complete with car horns).
Buck's influence is obvious in "Dust Of Long Dead Stars," perhaps the best mid-period R.E.M. song not written by R.E.M. The album's zenith, however, is "Leaving The Monsters Behind," an incredible ear worm featuring a marvelous background vocal from R.E.M. bassist Mike Mills.
Proust finds four musicians who've been together for two-plus decades in typical fine form but, more encouragingly, continuing to move forward. Fans of Big Star-inspired power pop, headphone music from the likes of Jayhawk pals Wilco, and indeed Americana twang, will consider this a rewarding endeavor.
This article originally appeared in VG's July '16 issue. All copyrights are by the author and Vintage Guitar magazine. Unauthorized replication or use is strictly prohibited.