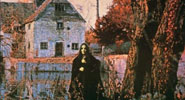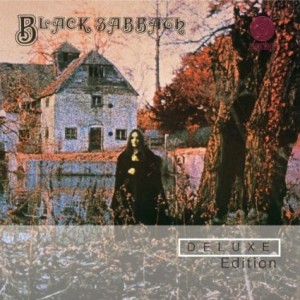 September 18, 1970 is infamous as the day Jimi Hendrix died, but it's also the day Black Sabbath released its sophomore album, Paranoid. That LP proved itself a molten masterpiece and, in some respects, remains the symbolic moment when '60s psychedelia morphed into '70s metal.
Now, Rhino has created fresh deluxe CD and vinyl versions of the first three Sabbath albums, as well as double-live set Past Lives, all the more poignant as the band is on its farewell tour and guitarist Tony Iommi battles cancer (a fan-only CD called The End is also available at each tour stop). Each of these releases includes the 2012 remaster as well as an extra disc of alternate takes, sleeve art, and well-written liner notes (although set in infuriatingly small typeface). The unearthed studio takes are mildly interesting, but the meat of the matter rests on those original recordings.
The release of Sabbath's debut in the first half of 1970 reveals how the foursome was already amplifying the British blues-rock of Cream, the Experience, Taste, Jethro Tull, Jeff Beck Group, and especially Jimmy Page's latest band, Led Zeppelin. Case in point, the opening track "Black Sabbath" introduces a radical riff using a flat-5th note, while its triumphant finale is something straight out of "Beck's Bolero."
Nor should we underestimate the impact of Ten Years After. On Past Lives, check out Tony's jazz/blues-based solo on "Wicked World" for evidence of Alvin Lee's proto-shred influence on the young Birmingham speedster.
Paranoid exploded into rockdom later that same year and, even now, we can hear Iommi's riffs coalescing with bassist Geezer Butler's lyrics and Ozzy Osbourne's haunting voice into what we now call metal. The opening guitar salvo of "War Pigs" was so revolutionary it can still shock us 45 years later, its slow power chords droning over an air-raid siren in the distance. "Electric Funeral" and "Hand Of Doom" are further stoner-rock masterpieces, and this remaster deftly captures the detail of Tony's crackling tone and double-tracked guitar fury.
Master Of Reality, at last, was a 100 percent authentic metal document, notably as the Sabbath axeman began down-tuning his Gibson SGs for a deep ominous thud, as on "Sweet Leaf," "Into The Void," and "Children Of The Grave."
Also, don't miss the first disc of Past Lives, recorded on the 1973 tour, for Iommi's blistering tone. Iommi's deployment of drop-tuning, Laney and Marshall heads, and a cocked Tycobrahe wah forged a backline roar a full decade ahead of its time. Truly, there was no one back then with such a crushing tone. And even today, it's a thing of sheer metallic beauty.
This article originally appeared in VG's July '16 issue. All copyrights are by the author and Vintage Guitar magazine. Unauthorized replication or use is strictly prohibited.