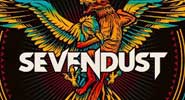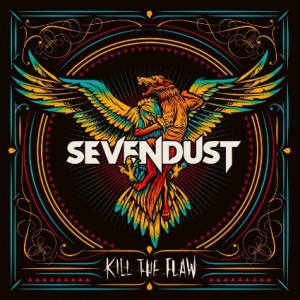 Atlanta, Georgia's Sevendust's 11th album of head-butting alternative metal spotlights guitarists John Connolly and Clint Lowery serving up a fierce barrage of pummeling guitar arrangements, jam-packed with hellacious riffs and memorable hooks. The jackhammer rhythm section of bassist Vince Hornsby and drummer Morgan Rose, serve as the perfect vehicle for vocalist Lajon Witherspoon to soothe, serenade, and scream.
"Thank You" beckons you to safely drift amidst estrogen-filled mellow before bludgeoning you with skull-splattering power and neck-cranking intensity. Witherspoon is the MVP here. He can switch gears at a moments notice. The quality of his limber vocals separates him from the throngs of cookie monster vocalists, as "Death Dance" mixes cool rhythmic ideas and charismatic delivery. "Cease And Desist" makes great use of dynamics, while "Chop" interjects rootsy acoustic guitar figures.
"Silly Beast" has the kind of riffs that could have only been written by a guitar-playing maniac. This mixed with tightly orchestrated guitars and bass, provide a muscular platform for pleasingly harmonized vocals and a killer guitar solo. "Torched" ends the set with sub-sonic growls and prog-metal drum flourishes.
Kill The Flaw is evidence that Sevendust can still bring extreme heaviosity blended with musicality.
---
This article originally appeared in VG's March '16 issue. All copyrights are by the author and Vintage Guitar magazine. Unauthorized replication or use is strictly prohibited.