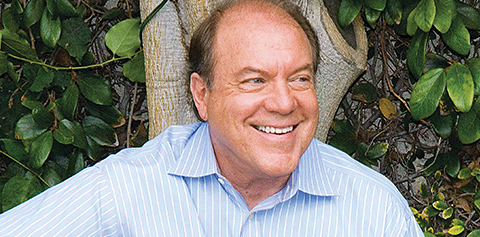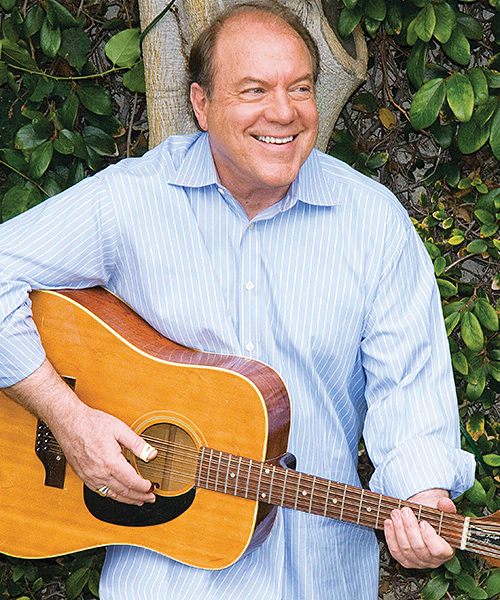 Mark Sebastian's new album, The Real Story, is a paean to his musical roots in the Big Apple.
"About a year ago, I realized I had almost an album's worth of new songs, and wanted to record them," he said. "I'd been playing the Living Room, here in New York City, (and) my vocal and guitar chops were up, so after years of recording in L.A., I recorded in my hometown."
Sebastian noted the NYC connection in the album's liner notes, and the new songs come across as more personal and introspective.
"Maybe the colors of New York affect music," Sebastian opined. "The grey and black shades of the shadows and buildings. My memories of the folk scene in Greenwich Village, where I grew up, are a lot different, visually, than memories of my Laurel Canyon days! It certainly is more sober, visually, than California. My return to New York right before 9/11 had me walking the old streets, staring at the clubs like the Gaslight, where I performed as a teen. I'd walk by the old Night Owl Cafe space, and remember the Lovin' Spoonful playing there before they made it. It definitely pulled me back into a more Eastern mindset."
Instrumentation on The Real Story consists primarily of acoustic guitars accompanied by bass and drums, with electric guitars utilized in a subtle manner.
On the title track, Sebastian used a Gibson Advanced Jumbo formerly owned by late blues man John Campbell, and producer Jimi Zhivago played a reissue Danelectro electric 12-string.
"I went from protesting his putting it on the track to fighting for more of it in the mix, months later! I fought for more-substantial production values on the whole record, but, to his credit, Jim kept it comparatively less-ornate. My tendency has always been to put more, rather than less, on a track."
He also utilized two 12-string acoustics – a Guild J-65 and an Alvarez Yairi.
"My buddy, Dan Martin, sent me the Alvarez Yairi JY-84/12," Sebastian recounted. "It is actually at the center of the mysterious nature of this album. He sent it to me not long after I returned to New York, saying, 'You need this.' I was in shock at how stable it was. It made me sound like a quicker player, since it responded more immediately."
Martin, a former roadie for artists such as Bob Dylan, Janis Joplin, and the Rolling Stones, passed away in 2007.
"He was a crucial part of The Real Story, because he armed me with the guitar that was at the center of my beginning to do gigs again, and writing songs for a new album," Sebastian said.
As for six-string electrics, Sebastian detailed, "Wherever I played electric guitar on the album, it was my '66 Epiphone Riviera. It was a gift from my brother. Those pickups have aged in such a way that it speaks like no other guitar I own. We just wanted that vintage sound."
Sebastian clarified his advocacy of using vintage gear on albums that have a vintage vibe.
"All the instruments on the album are real – no synths, no synth bass, no drum track," he said. "So it was in keeping with the spirit of the album that I didn't use my more-modern electrics. I have a very early custom PRS from the nascent days of PRS. It's all over my previous album, Bleecker Street, but it never made it past rehearsals for this one. The minute we auditioned the Riviera through an ancient amp, it seemed the way to go."
There are several standout tracks featuring acoustic guitar. "I like the sounds I got out of my Yairi 12-string on 'A Time For Lovers,' 'Invincible' and 'All Of Her.' There are some passing notes you don't hear very often. I play with a thumbpick, fingerpick, and my finernails. I'm definitely not bluegrass, but so many singer/songwriters lose me instantly when I see them just strumming up and down with a flat pick. I also like chords more complex than just majors, minors, or seventh chords. My hallmark, if I have one, is odd chords."
Sebastian's brother, John, played harmonica on two songs.
Sebastian is a longtime collector of '60s Epiphones and kidney-shaped Giannini Craviolas, and remains an advocate of 12-string guitars, as well.
"I'm convinced that your first guitars, like your first girlfriends, determine what you gravitate to later in life," he enthused. "I've been predominantly a 12-string player for decades. When the singer's voice is of a certain timbre, it can really merge beautifully with the 12-string."
---
This article originally appeared in VG's December 2014 issue. All copyrights are by the author and Vintage Guitar magazine. Unauthorized replication or use is strictly prohibited.
---