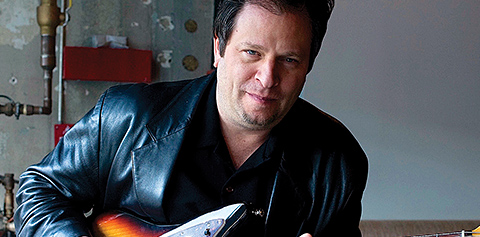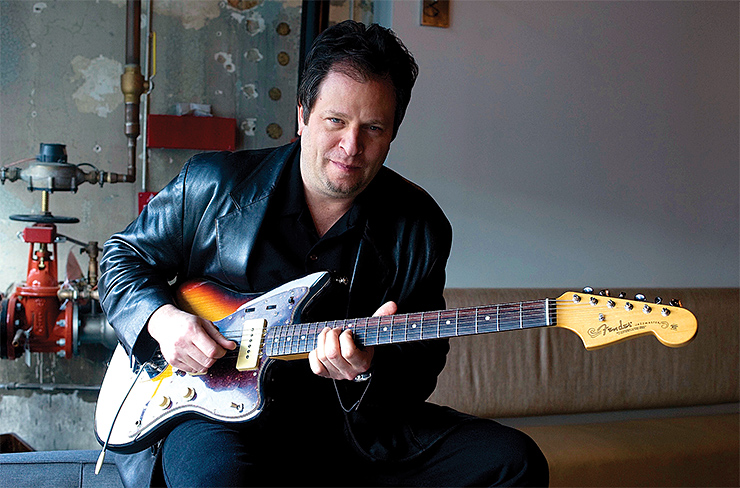 Dave Specter's Message In Blue is chock full of imaginative instrumentals, great guest vocals, and blistering guitar work from Specter. But that's not what he likes most about it.
As with all his records, Message covers a lot of ground. Still, Specter sees himself as a blues guitarist. "People don't realize how much the blues encompasses. I have a lot of influences, but they're all blues-based. My favorite jazz is very greasy, bluesy jazz. My favorite soul has a lot of blues feeling. My favorite rock and roll is very bluesy."
The record mixes instrumentals and vocal tunes; in the past, Specter has been a Strat player who on occasion would play a semi-hollowbody.
"Lately, though, I've become a huge fan of Jazzmasters. I play one on 11 of the 13 tunes. I played a couple tracks for a local guitar builder and he was sure I was playing an ES-175 or similar guitar. I discovered the Jazzmaster Classic Player model, and it sounds and feels like a jumbo-fret Strat. I'm 6'4″ and the Jazzmaster suits me; physically, it feels bigg er than a Strat, with a neck that feels just right. And it has pickups that definitely sound hotter than a Strat's – almost like P-90s."
He also uses a Gibson ES-137 that is heard on two tracks on the new record. "I go through periods every four or five years where I stick with one model of guitar. My early years were a longer period where I pretty much used Strats. Then I had a 1955 ES-175 that I used quite a bit. Then it was five years of Epiphone Rivieras."
Cutting the new album, he used a Victoria Golden Melody 2×12 and a blackface '66 Super Reverb, "both turned up pretty loud." He doesn't use two amps live, saying the Golden Melody is his number one choice for bigger clubs and gigs where he has to be a little louder. He has a nice collection of Fenders that still see regular use, including a '66 Deluxe Reverb, two custom Vibrolux reissues, a reissue Princeton Reverb, and the blackface Super.
In a world of blues guitarists, Specter has a tone and style that's recognizable after hearing only a few bars, and he says that is something he has long hoped to accomplish.
"I think it's important for an artist – and a guitarist, specifically – to develop their own voice and sound. To do that, I take breaks, even long breaks, from listening to the players I love so I can focus on my own sound and style. I know from experience I spent so much time playing along to Albert Collins, Jimmy Vaughan, T-Bone Walker, Buddy Guy, Steve Freund, who was one of my early mentors, as well as others, that I got to a point, early on, where I thought I was sounding too much like other people. That's not what I wanted to be. So, I'll go for a while without listening to any blues guitar; I'll listen to Los Lobos or Richard Thompson, or the Meters, just to kind of clear the air from my blues."
---
This article originally appeared in VG's December 2014 issue. All copyrights are by the author and Vintage Guitar magazine. Unauthorized replication or use is strictly prohibited.
---