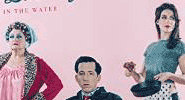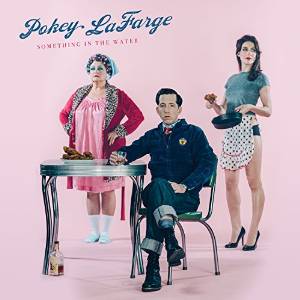 Pokey LaFarge's Rounder Records debut continues his rich, well-established sound. Primarily acoustic, he offers another amalgam of jazz, blues, jug band, and Western swing.
At different times, LaFarge and his expanded band conjure the sound and spirit of any number of 1930s jug bands, Western swing units, or esteemed jazz-blues outfits like the Harlem Hamfats.
Guitarists LaFarge and Adam Hoskins drive the band, as does Joey Glynn's aggressive upright bass and drummer Alex Hall. A number of guest musicians augment various tunes, creating an even fatter, richer sound behind LaFarge's animated, ingratiating vocals.
Hoskins adds carefully placed amplified licks to the lighthearted "Underground," which feels like something the Hamfats could have recorded. The guitarist likewise enhances the reflective "Cairo, Illinois," named for the town where the Ohio and Mississippi Rivers merge.
LaFarge delivers a smooth rendering of the 1936 tune "When Did You Leave Heaven," framed with superb acoustic rhythm comping and solo work. While Big Bill Broonzy recorded the ballad, it was written by master pop composer (and Academy Award winner) Richard Whiting.
Multi-instrumentalist Ryan Koenig's tenor banjo gets generous solo space on the ebullient "Actin' A Fool." An expanded horn section adds swing and luster to Tampa Red and the Chicago Five's 1936 "All Night Long." Delightfully eccentric LaFarge originals like "Barcelona" also enhance things, the most contemporary-sounding number being "The Spark," rooted in '50s R&B, Koenig playing a guitar-banjo.
In discussing the album, LaFarge, a native of Bloomington, Illinois, stresses its strong Midwestern flavor. Even so, "Bad Girl" reflects Texas as much as the Midwest as Joel Paterson's lap steel gives the performance strong overtones of early Western swing bands like the Light Crust Doughboys or Roy Newman and His Boys.
The ballad "Far Away" contrasts with more raucous material as LaFarge accompanies himself with graceful, ragtimey fingerpicking a la Mississippi John Hurt, two harmony singers providing the only other backing. The driving, clearly autobiographical closer "Knockin' The Dust Off The Rust Belt Tonight" summarizes the entire album in many ways. Beau Sample's bass slapping and the swinging horns again create an authentic '30s ambience.
For some time LaFarge and his "jazz band with a country beat" (as described in "Rust Belt") have created music that's heavily traditional yet avoid pitfalls like campiness or stiff, slavish imitation. Drummer Hall deserves special credit for light and completely period-specific accompaniment, no gratuitous modern jazz licks to spoil the feel. Something In The Water gets LaFarge even closer to the goodtime spirit of the vintage acts that inspired him.
This article originally appeared in VG's June '15 issue. All copyrights are by the author and Vintage Guitar magazine. Unauthorized replication or use is strictly prohibited.