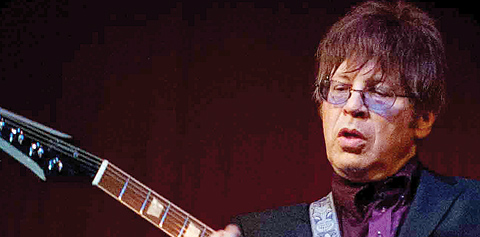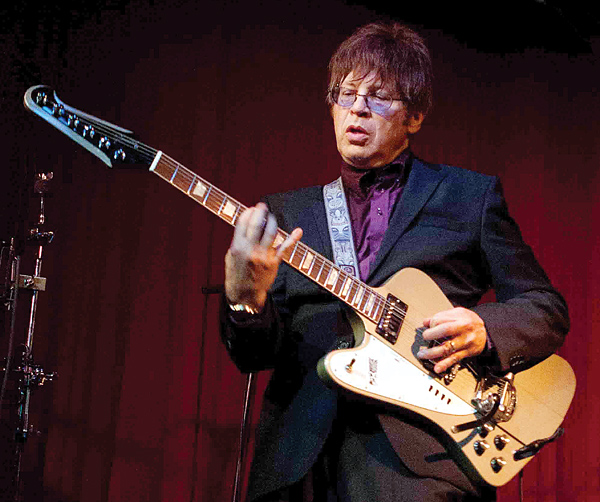 Not long after he released an instrumental album with an aggregation known as the Tiki Gods, veteran southpaw guitarist Elliot Easton abruptly put the project into stasis when an opportunity arose to make music with fellow veteran musicians.
The new band is known as the Empty Hearts, and includes Wally Palmar (Romantics) on guitar and harmonica, Clem Burke (Blondie) on drums, and Andy Babiuk (Chesterfield Kings) on bass. Babiuk is the author of highly regarded books that dig deep into the details of the guitar, amps, and other gear played by the Beatles and Rolling Stones.
"It originated in a call from Andy," he recalled. "He asked what I thought about having a band with this lineup of old friends, and I thought it sounded like a great idea, and potentially a lot of fun. Since we're spread across the country, I wondered how we could do it, so I just said 'Yes,' thinking it probably wouldn't happen. I learned something from that – never underestimate Andy's perseverance!"
The band's debut album is comprised of power-pop songs and straight-on rockers. Asked about any sonic challenges Easton encountered compared to his work in the Cars and Tiki Gods, he said, "Well, my tastes are pretty eclectic, but playing this music, for me, comes very naturally. It's influenced by a lot of the music that I was influenced by as a kid. It's encoded in our DNA; you just know what to do when you play it. We all handled our individual areas of expertise. Regardless of who had the initial idea for a song, we finished them together, which was a crucial step."
As for instruments used on the recording, Easton detailed, "I used a Gibson Custom Shop SG Standard, a Fender Custom Shop Nocaster, and a Martin D-18. Wally played his black Rose Morris 1997 Rickenbacker exclusively, and Andy played his mid-'60s Gibson sunburst EB-2."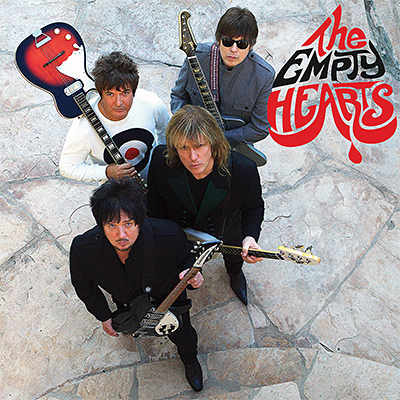 The cover shows Easton sporting what appears to be a white Gibson Firebird.
"It's not actually white, but Silver Poly Mist," he said. "The guitar is my signature Gibson Tikibird, and its standard color is Gold Poly Mist, but since I was getting a few of them, I asked Gibson if I could get a couple in a different color so they wouldn't all be the same!"
Another intriguing guitar that appears on the cover is a left-handed late-'50s/early-'60s Harmony H47 Mercury Stratotone, seen in Burke's hands.
"That's Clem's personal guitar," Easton said. "I don't really know much about the details, but it was cool and old. We wanted photos of us holding guitars, and that was his choice. And yes, he is left-handed!"
As for devices he used, Easton recounted, "Since I had to fly to Rochester to record the album at Andy's studio, I didn't take a ton of stuff, plus he owns a music store, and had anything else we might need. I brought my Pedal Train Jr., which has a TC tuner, an MI Audio Crunch box, a Zen Drive, a BBE chorus/vibrato, a Jangle Box compressor, an MXR Smart Gate, an MXR  Carbon Copy analog delay and a Line 6 Verbzilla. A couple of those pedals have been replaced since the making of the album."
The album's rollicking and raucous songs underline the abilities and experience of the participants. On tunes such as "(I See) No Way Out" and "Loud and Clear," one hears booming note-for-note licks from Easton and Babiuk, and the guitarist averred they came about from "…just pure instinct. This type of music is so ingrained in us that you automatically know what is called for."
"I Found You Again" is a tongue-in-cheek (but well-crafted) country tune that includes passages by Easton that sound much like a pedal-steel guitar.
"That's just my Nocaster through the Jangle Box for some heavy compression, the Carbon Copy, and a Fender Twin's spring reverb," he said. "As a kid, I spent a lot of time trying to master that style, trying to play like Clarence White – but without a B-bender, like Amos Garrett, Jesse Ed Davis, Roy Nichols, Phil Baugh, and others. It's just a Nocaster with me doing my pedal-steel licks."
The veteran guitarist summed up his new musical experience by commenting on the final product, as well as future plans.
"We're very satisfied with the album, especially considering how limited our time was together, fitting it in when we could between other projects and commitments," he said. "I think we're going to start touring in October, when Clem is done with his Blondie stuff, and as for the future, we all have very high hopes for this band and hope we can continue to make music together for a long time!"
---
This article originally appeared in VG's October 2014 issue. All copyrights are by the author and Vintage Guitar magazine. Unauthorized replication or use is strictly prohibited.
---
---