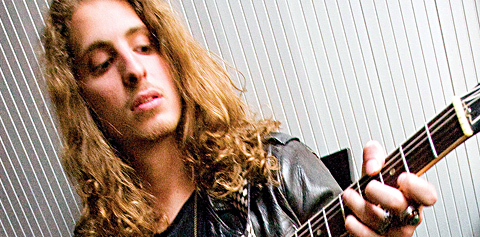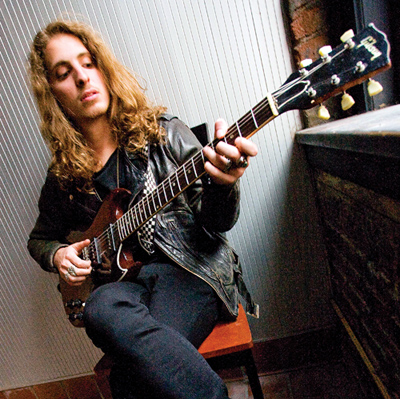 Andrew Watt's star was rising on the New York club scene when bassist Glenn Hughes took his career up a notch. Hughes and drummer Jason Bonham needed to augment their latest project, and Watts had the vibey chops needed to turn their California Breed album into a reality.
You're a young guy. Why are you playing with these geezers?
I don't know (laughs)! I was born in the wrong generation and I'm addicted to rock and roll. I do a lot of songwriting with different people, and I thought it would be cool to write with Glenn. He's got an obvious legacy – songwriting and voice. When I went to write with him, it was one of those magic moments. It felt like a band after two hours of hanging out.
How did you meet?
Through Julian Lennon, who is a mutual friend. We talked for half an hour and really got along. He asked me to send some music, then wouldn't stop calling. I was thrilled beyond belief. We wrote a song, and the next day we recorded it. It was all very organic and real, and clicked quickly.
Talk about your influences.
I'm 23, and the internet was a big part of my growing up. I had a lot available, from old records that Glenn and Jason grew up with to new stuff. I'm influenced by the '90s Seattle era as much as I am by Led Zeppelin, The Beatles, Pink Floyd, and Bowie.
I've studied Hendrix and Zeppelin more than anything. Hendrix and Page were virtuosos, but also songwriters. The did guitar layering, and I learned a lot about production. "Ten Years Gone" is my favorite Zeppelin song. It's like a symphony.
What goes through your mind when you're compared to Hendrix or [David Bowie guitarist] Mick Ronson?
It's extremely flattering and touches my heart. Those are my idols. I love what they did. I took it in and I tried to make it my own. My playing is a failed attempt to re-create that (laughs).
Do you feel pressure, following Joe Bonamassa as Hughes' and Bonham's guitarist after their work in Black Country Communion?
Not at all. Joe is a friend. We're different beings and, because of that, the music sounds completely different. I love Joe's playing. I watch him in awe. But I'm messier, a little dirtier, and inconsistent in the best way. Joe is an extremely consistent player, which is a compliment. Different people want different things out of the guitar. That's why you can't say anyone is better than anyone else.
What's your primary guitar?
A '62 SG Special with a P-90 in the neck. It has an extremely thin neck. I [installed] a Badass Bridge, and the sound I get out of it is my own.
What's next for the band?
We'll tour in September through November – we're going to be very busy through the fall and winter. We're giving fans two months to sink into the album and the shows will be more fun because of it.
---
This article originally appeared in VG August 2014 issue. All copyrights are by the author and Vintage Guitar magazine. Unauthorized replication or use is strictly prohibited.
---